Histopathology & Tissue Shared Resource
Contact Information
Brent Harris, MD, PhD
Telephone: (202) 687-5345
Fax: (202) 687-7378
bth@georgetown.edu
Building D, Room 207
Human Tissue Bank Manager:
Krysta Chaldekas
Telephone: (202) 687-4815
Fax: (202) 687-0485
Krysta.Chaldekas@georgetown.edu
Preclinical Science Building, Room LR-10D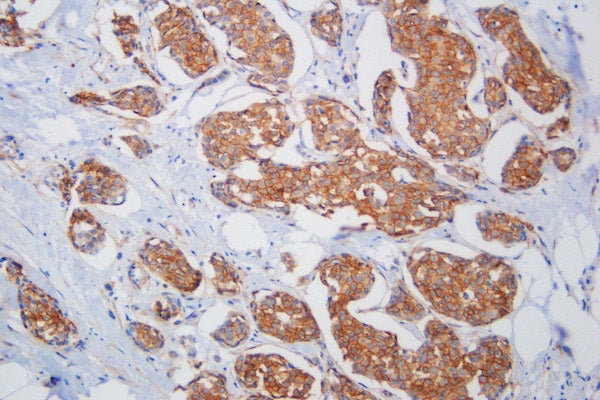 Overview
The Histopathology & Tissue Shared Resource (HTSR) is Georgetown Lombardi's resource for accessing human tissue for translational research and provides comprehensive, high quality laboratory and interpretive pathology services. The HTSR consents for, collects and distributes fresh- and formalin-fixed paraffin embedded tissue as well as provides technical and pathological support for investigator-driven collection protocols including the novel conditionally reprogrammed cells program. The HTSR also coordinates with the company Indivumed for the collection of high-quality biospecimens including matching fresh frozen and formalin fixed tissues, serum, plasma, urine and comprehensive clinical data. HTSR Co-Director Brent Harris, MD, PhD, provides comprehensive pathology services with a speciality in neuropathology. Under the direction of HTSR Co-Director Deborah Berry, PhD, the Histopathology Laboratory provides comprehensive histology services including necropsy, tissue processing, microtomy, staining, immunohistochemistry, laser capture micro-dissection and tissue microarray construction, staining and high-throughput analysis. In addition, the HTSR provides expert technical support, consultation services and educational support and training for users.
The HTSR provides five areas of research support:
Human Tissue Bank
Histology Laboratory
Immunohistochemistry Laboratory
Pathology Evaluation
Imaging
External Users: Science Exchange
Acknowledgements
In all publications that include data derived or methods used from the Histopathology & Tissue Shared Resource, please acknowledge our resource. The Histopathology & Tissue Shared resource is partially supported by NIH/NCI grant P30-CA051008.