Our History
Celebrating Over 50 Years of Changing Lives
In 1970, Georgetown University Medical Center authorized the establishment of a cancer center named in honor of Vincent T. Lombardi, former coach of the Green Bay Packers and Washington's NFL team, who was treated for cancer at Georgetown University Hospital. Today, Lombardi Comprehensive Cancer Center remains a valued member of Georgetown University.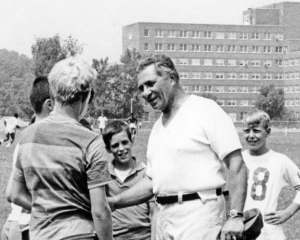 Georgetown University's Lombardi Comprehensive Cancer Center was established with funds from the university, federal government and private sources. John F. Potter, MD, was the founding director. In 1974, in conjunction with Howard University, Georgetown Lombardi became the 16th National Cancer Institute-designated Comprehensive Cancer Center. The designation was renewed in 1990 as a single site under the direction of director Marc Lippman, MD, MACP, FRCP; again in 2003 under Richard Pestell, MD, PhD; and in 2019 as a consortium center with Hackensack Meridian Health's John Theurer Cancer Center, under the leadership of its current director, Louis M. Weiner, MD.
Georgetown Lombardi continues to demonstrate significant growth in clinical and research faculty membership. Likewise, peer-reviewed funding for cancer research, treatment, education and community outreach activities continues to increase.
The primary objective of Georgetown Lombardi is — and always has been — to provide the most advanced treatments available to patients and, ultimately, to find a cure for this devastating disease. To this end, Georgetown Lombardi's leadership aggressively encourages and supports multiprogrammatic and multidisciplinary research.
Georgetown Lombardi maintains a commitment to the highest quality patient care. In June 2000, the Georgetown University Hospital became part of MedStar Health, a not-for-profit network of seven hospitals in the D.C. and Baltimore areas. As part of the MedStar Georgetown Cancer Institute, Georgetown Lombardi ensures that patients have access to leading-edge cancer care, provided by dedicated cancer professionals in MedStar clinical settings throughout the region.
In Memoriam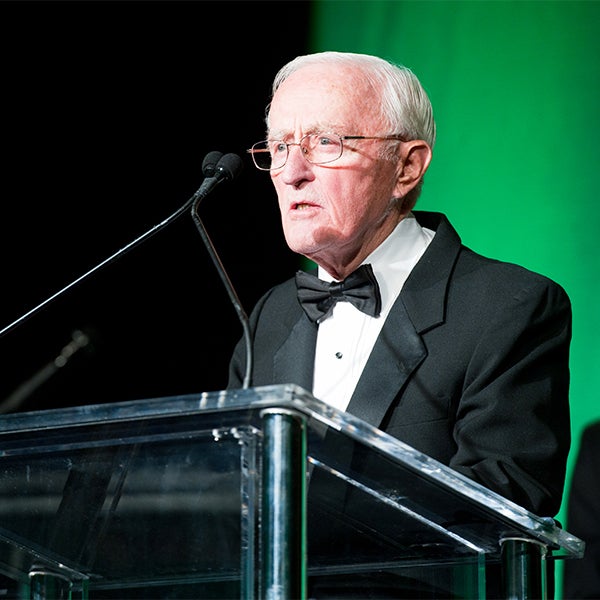 John F. Potter, MD, founder of Georgetown University's Lombardi Comprehensive Cancer Center, passed away on Monday, June 28, 2021, at MedStar Georgetown University Hospital. He was 95 years old. "There can be no question that without John Potter, there would be no Lombardi," wrote Louis Weiner, MD, Georgetown Lombardi director. Read the full text of his remembrance of Dr. Potter.
Related Content