Referring Health Care Providers
Using the MedStar Georgetown Physician Access Program
Access to Resources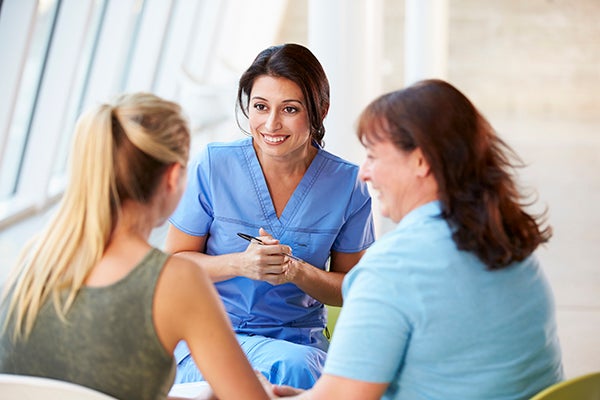 MedStar Georgetown Physician Access puts you in direct contact with MedStar Georgetown University Hospital resources. This service can connect you with a faculty member you identify for consultations and referrals. Or they can assist with selecting an appropriate specialist. If you wish, Physician Access personnel can contact the specialist for a telephone consultation or take a message and ensure the faculty physician returns your call.
Appointment Scheduling
The referral nurse counselor can schedule appointments for your patients with the specialist you select. The nurse will request the name, date of birth, and telephone number of the patient and a brief description of the reason for referral. The nurse will arrange the appointment (within the requested time frame), call the patient to confirm the appointment, send out a letter confirming the appointment with maps and other information as appropriate and notify your office when the arrangements are complete.
The nurse counselors will answer questions you and your patients have about special MedStar Georgetown University Hospital services and programs or refer you to staff who can provide the information you need.
Referring health care providers can reach the MedStar Georgetown Physician Access line 24/7 by calling:
Inside the Washington, D.C., Metropolitan Area: 202-295-0520
Outside the Washington, D.C., Metropolitan Area: 800-442-4200
Genetic Counseling Services
Genetic counseling is available to women and men with a personal or family history of cancer who want to learn about cancer risks, genetic testing options, and state-of-the-art cancer screening and risk-reduction options. View more program information.