Remembering John F. Potter, MD
John F. Potter, founder of the Georgetown Lombardi Comprehensive Cancer Center in Washington, DC, died June 28, 2021, at MedStar Georgetown University Hospital, the site of his greatest professional triumphs. He was 95 years old.
There can be no question that without John Potter, there would be no Georgetown Lombardi Comprehensive Cancer Center. As Georgetown University President John DeGioia said in a wonderful tribute video in 2018 to Dr. Potter, "As long as I've been a part of the Georgetown Community, the name John Potter has had iconic status. He represents the very best of this University."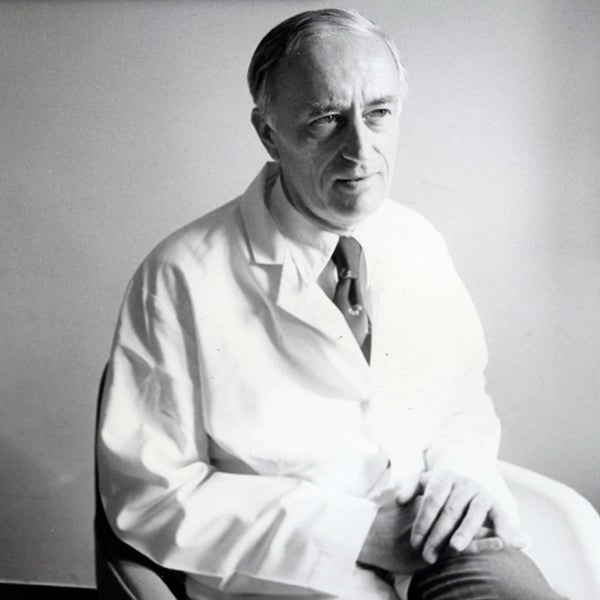 Dr. Potter was a 1949 graduate of Georgetown School of Medicine and a veteran of both World War II and the Korean War. After his residency, he spent several years at the National Cancer Institute as a researcher in surgical oncology. In 1960, Dr. Potter returned to Georgetown's medical school and held several positions, eventually becoming Chief of Surgical Oncology.
Dr. Potter's singular vision and driving passion was to create a cancer center at Georgetown, because he could see a future where this university made a difference to prevent, treat and cure cancer.
By 1968, Georgetown was awarded a planning grant, and the center was formally established in 1970. That same year, Vince Lombardi – coach of what is presently known as the Washington Football Team from 1969 to 1970 – came in for treatment of colorectal cancer. 
Dr. Potter was named the inaugural director of the newly created cancer center, and in 1974 it was designated a Comprehensive Cancer Center by the NCI — the 16th in the country. From that point on it carried the name of Coach Lombardi, who had lost his battle with cancer, but embodied the spirit of the fight for a cure.
Dr. Potter lived to see his dream realized. In the 51 years since the cancer center's founding, cancer death rates in the United States have plummeted. Georgetown Lombardi research and clinical care have contributed mightily to those improvements. What a remarkable legacy!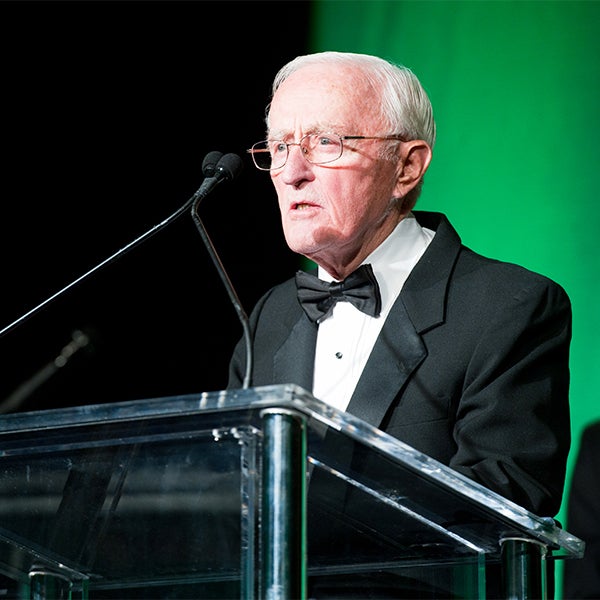 Dr. Potter's distinguished medical career also included affiliations with The American Cancer Society, the Society of Surgical Oncology, the American Society of Preventive Oncology and the Association of American Cancer Institutes, of which he was Chairman of the Board.
We are all heirs of his remarkable vision. When I arrived at Georgetown Lombardi in 2008, one of my first priorities was to reconnect Dr. Potter with the cancer center. Little did I know how powerful and resonant the connection would be for me. He reminded me that one must always dream big, and recognize that over the course of time, wonderful, sometimes unexpected consequences can occur. He also exemplified the concept of the selfless, servant leader as a gentleman of the highest order. I will miss him as a mentor, as an exemplar and as a friend.
He is survived by his wife, Tanya, children Tanya Potter Adler, Muffie Potter Aston and John M. Potter, their children, and by all of us who have worked at Georgetown to realize his vision of a cancer center.
May he rest in peace, content in a job well done, and may his memory be both a blessing and a call for each of us to aspire to be our best selves.
Louis M. Weiner, MD
Professor and Chair, Department of Oncology
Director, Georgetown Lombardi Comprehensive Cancer Center
Director, MedStar Georgetown Cancer Institute