Lombardi at 50: Community Outreach to Reduce Health Disparities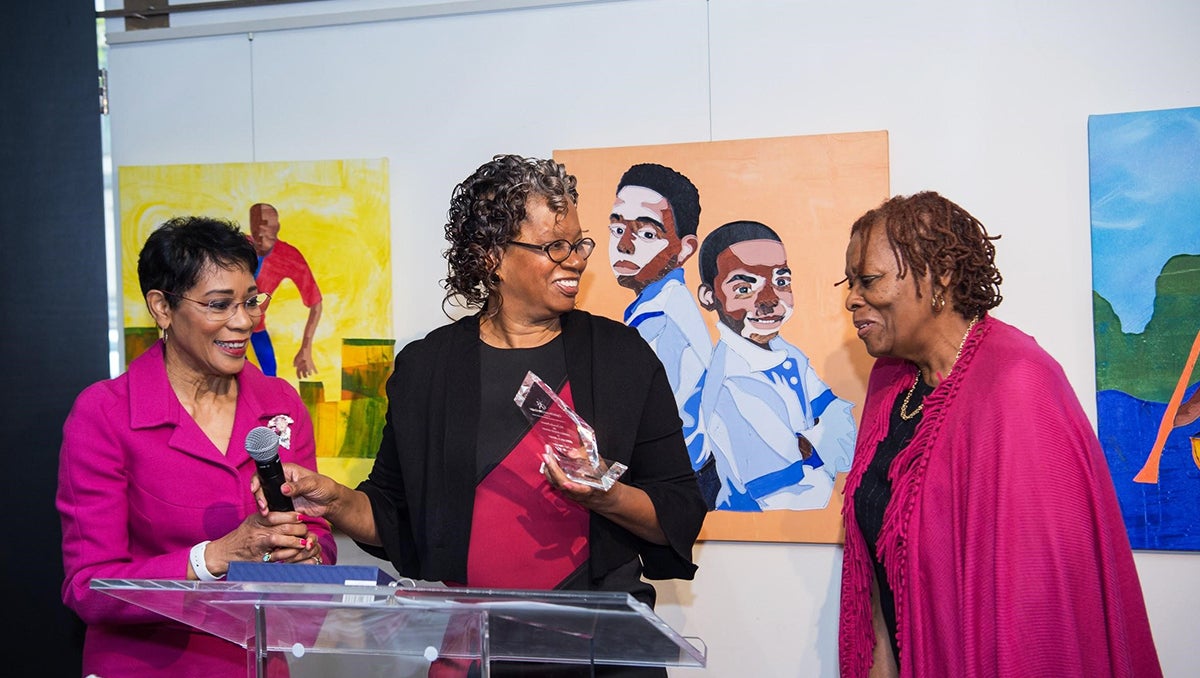 Posted in Lombardi Stories | Tagged 50th Anniversary, community outreach, health disparities, health equity, minority health, Office of Minority Health and Health Disparities Research
This story is part of our yearlong celebration of Georgetown Lombardi's 50th anniversary
(March 5, 2020) — When Georgetown Lombardi Comprehensive Cancer Center's Office of Minority Health and Health Disparities Research was created in 2008, its associate director, Lucile Adams-Campbell, PhD — the nation's first black female epidemiologist — had a clear vision of need about the work ahead within the community.
"Georgetown can come to everyone but not everyone can come to Georgetown," says Adams-Campbell, Georgetown University Medical Center's Senior Associate Dean for Community Outreach and Engagement. It is a title she's held for more than a year, and it captures work in which she's been deeply engaged since joining Georgetown in 2008.
Located in the ever-evolving Navy Yard community in Southeast Washington, the Office of Minority Health's committed faculty and staff have focused on reducing health disparities and improving health outcomes for residents within the metro area, including the 4.1 million residents of the District, Prince George's, Montgomery, Arlington, and Fairfax counties, and the city of Alexandria. To accomplish these goals, Adams-Campbell and her colleagues have diligently engaged community members, offered educational outreach opportunities, and conducted research to determine effective health interventions.
Cancer's Disproportionate Impact
In the nation's capital, cancer mortality and diagnoses have disproportionately impacted underserved communities, specifically African Americans and Hispanics. According to the DC Department of Health, Wards 5, 7, 8 — which have the highest concentration of African American and low-income residents — also experience the highest rate of people dying from cancer.
According to the Office of Minority Health's research, breast, colon, liver and pancreatic cancer incidence and death rates in DC surpass national averages. In addition, the U.S. Centers for Disease Control and Prevention's Behavioral Risk Factor Surveillance System found that African American DC residents have a higher cancer risk-factor rate than white or Hispanic DC residents.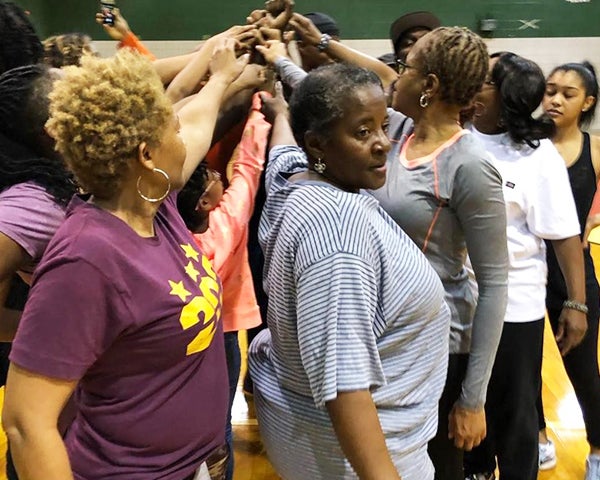 Chiranjeev Dash, MBBS, PhD, MPH, the assistant director of the office, says that while the District is still predominantly African American, the demographic shift of certain neighborhood populations should be noted when following trends in cancer disparities. Ongoing gentrification could make the city appear healthier overall, when "what's really happening is a change in composition," he says. "Due to gentrification, many people are being forced to move to surrounding areas like Prince George's County, so that's why it's important to focus our efforts on the entire area."
A major scope of the work for faculty and staff at the Office of Minority Health centers on cancer prevention community outreach initiatives. This involves outreach to the most vulnerable populations, who are often unaware of what services are covered by their insurance, exacerbating anxiety and apprehension about health care costs and visits. The District's predominantly African American and Hispanic communities bear the brunt of the District's cancer morbidity and mortality rates due to lack of high-quality oncology services.
One such outreach program designed to help reduce that disparity, Capital Breast Care Center (CBCC), helps community members navigate the complex health care system.
Capital Breast Care Center offers a free service to assist women in obtaining mammography and cervical cancer screening services that are convenient to where they live. If follow-up care is needed, CBCC is there to continue to guide them. In response to challenges getting to and from health care appointments, the CBCC created the first patient transportation program for screening in the area. Annually, CBCC navigates about 700 patients to mammography services and facilities throughout the area, with the center currently working on expanding services to include colon, cervical and lung cancer screenings.
Research-Focused Work
Adams-Campbell is also focused on research at the local and national level. Under her leadership the office has led or participated in several community-engaged studies and initiatives that have spurred research in cancer prevention and control in the D.C. metropolitan area. Ongoing studies include the federally funded National Capital Area Minority/Underserved NCI Community Oncology Research Program, and the Partnerships to Advance Cancer Health Equity, a collaborative grant with Howard University. It also includes innovative research on genetic testing and counseling among underserved Latinas and African-Americans being conducted by Alejandra Hurtado de Mendoza, PhD, and Kristi Graves, PhD.
"Every community is unique," Adams-Campbell says. "Every community needs its own tailored solution, which is why it is critical that local research be conducted in the neighborhoods with our community partners to complement what we're learning on a larger scale. We often hear about precision medicine. That's what we're doing here, but in a translational context."
As Dash explains, research is a two-way street. "When we collect the data for our research, it's just as important for us to make sure that the community understands why this data is being collected, and how insights from the data or the data itself will be shared with the community. We want to give it back, not just hold on to it."
Building Bridges and Healthier Lifestyles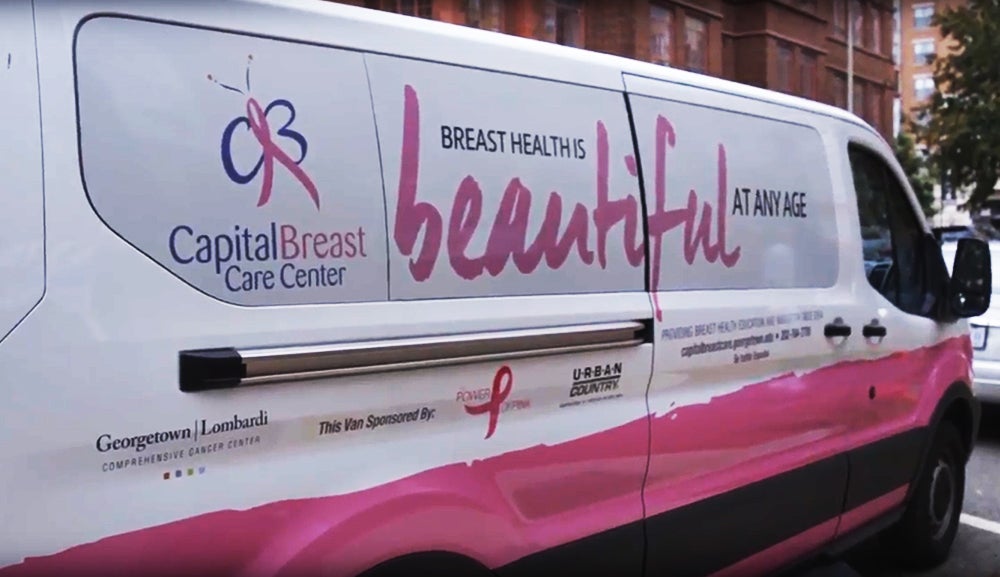 Over the last decade, the faculty and staff of the Office of Minority Health have prioritized building partnerships within the community, which has led to the increased participation of underserved residents in cancer screening programs and prevention research. Adams-Campbell's exceptional work toward eliminating health disparities has bolstered Georgetown's efforts to foster local, national, global and university-wide partnerships and collaborations toward improving health outcomes. It is a collegial approach shared by her colleagues, including Dash.
"An important part of the process is building bridges with community-based organizations that serve the people we want to reach," says Dash. "Our job is to provide outreach and outlets for cancer care. Unless we work with these organizations that are trusted by the community, we won't be successful."
These partnerships, along with the extensive work of the CBCC in navigating women to cancer screening services, is moving the needle of progress forward in achieving cancer equity.
Georgetown Lombardi at 50
As Georgetown Lombardi marks its 50th year, the founding of the community-based office is a notable milestone — a demonstration of the cancer center's commitment to its community and to bringing the advances in care to all people, particularly underserved populations.
Dash adds that the office's role in promoting better health to DC's vulnerable populations is quintessentially Georgetown.
"We are charged with performing health assessments to evaluate the needs of the community and communicate that to the cancer researchers at Georgetown Lombardi. That speaks directly to Georgetown's value of cura personalis."
Over the past 12 years, the office has inspired real change through its connections with the community. Dash points out that residents and community members now actively ask how to maintain healthy lifestyles and participate in cancer research.
"In our focus groups, participants are inquiring about the connections of healthy diets, exercise, environmental change, and cancer risks," Dash says. "They are not so much focused on the historical mistrust that existed between their community and health care providers; they are looking at what's happening right now, asking about how they can inform current research, and what impact it can have on future generations."
To support the work of the Office of Minority Health and Health Disparities Research, along with other programs and initiatives at Georgetown Lombardi Comprehensive Cancer Center, visit the Georgetown Giving website.