Georgetown Lombardi Receives Transformational NCI Grant to Support Community Outreach and Research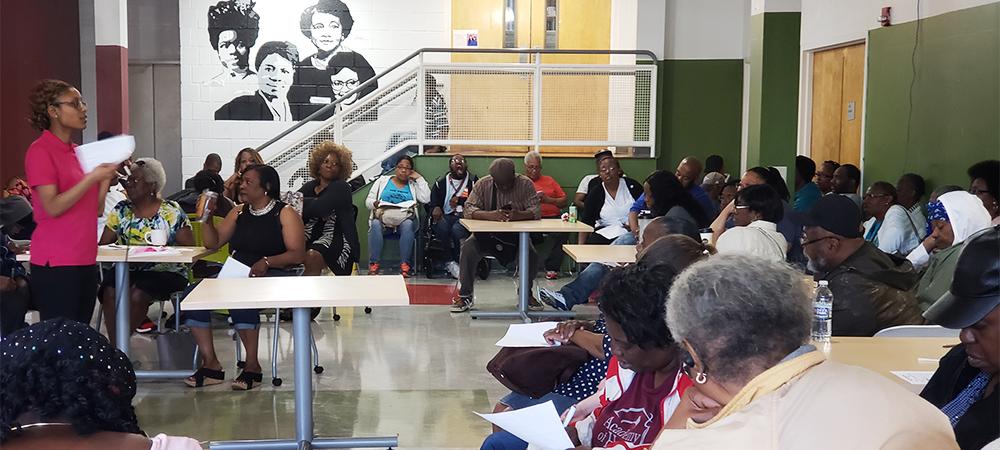 Posted in News Release | Tagged clinical trials, community outreach, health disparities, Ralph Lauren Center for Cancer Prevention
WASHINGTON (August 19, 2019) — Georgetown Lombardi Comprehensive Cancer Center today announces it has been selected as a member of the National Cancer Institute's Community Oncology Research Program (NCORP). Georgetown Lombardi's "National Capital Area Minority/Underserved NCORP," or NCA-NCORP, joins a nationwide network that aims to bring cancer clinical trials and cancer care delivery studies to people living in underserved areas.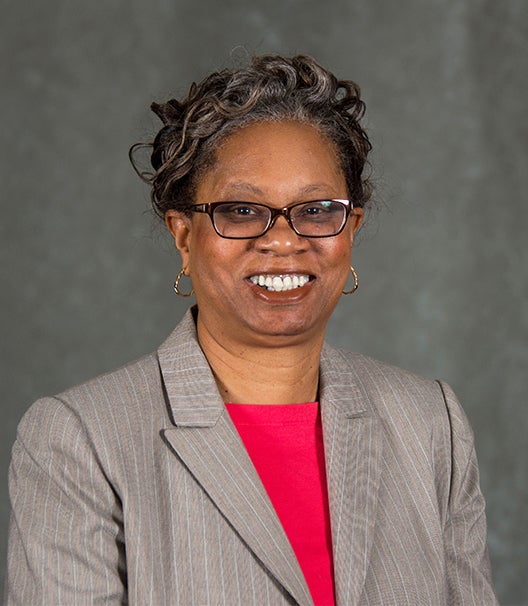 "In a community like ours in Washington, DC, where we have some of the highest mortality rates in the nation for breast, prostate, and colorectal cancers, we are able to coalesce our area's cancer resources with the aim of increasing access to optimal and cutting-edge prevention, and to better understand how to more-effectively deliver cancer care," explains Lucile Adams-Campbell, PhD, leader of Georgetown Lombardi's NCA-NCORP, director of the Office of Minority Health and Health Disparities Research at the cancer center and senior associate dean for community outreach and engagement at Georgetown.
Georgetown Lombardi is the region's only NCI-designated Comprehensive Cancer Center. Its clinical partners, MedStar Georgetown University Hospital and MedStar Washington Hospital Center, serve the majority (greater than 85%) of the non-Latino Blacks that experience disproportionally poor cancer outcomes in the area.
The $5.33 million grant to establish the NCA-NCORP also allows Georgetown Lombardi researchers, led by Adams-Campbell and the program's co-leader, Filipa Lynce, MD, a medical oncologist with Georgetown Lombardi, to increase awareness and provide access to cancer clinical trials among underserved populations in the Washington area.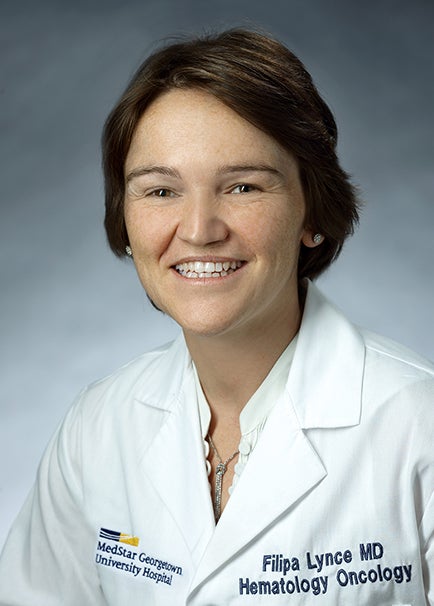 "In our community, we see high rates of preventable cancer risk factors, such as obesity, physical inactivity and smoking," says Adams-Campbell, a professor of oncology. "These concerns, coupled with much lower screening rates for certain cancers, such as colorectal and cervical cancers in minorities, contribute to the high rate of cancer disparities. This grant will have a transformative impact."
For almost three decades, Adams-Campbell has worked to build viable academic-community partnerships in the Washington area.
"Lucile is a highly respected and trusted member of the Washington community who has established strong and very important relationships," says Louis M. Weiner, MD, director of Georgetown Lombardi and director of the MedStar Georgetown Cancer Institute. "The programs she leads have the potential to make an enormous impact and reduce the burden of cancer in members of our community who unfairly bear the brunt of this terrible set of diseases."
One of the NCA-NCORP established elements is Capital Breast Care Center (CBCC). CBCC navigates primarily underserved and uninsured women to receive mammography screening. In addition, CBCC serves as a major research resource for numerous clinical studies; and these participants will also serve as a base for recruitment into prevention trials.
An additional resource for the NCA-NCORP is Georgetown Lombardi's Community Advisory Council, which is representative of the community, including residents in the minority and medically underserved neighborhoods.
"We're also well-positioned to address cancer prevention and control among adolescents and young adults," explains Adams-Campbell. "The NCA-NCORP will enable us to reach more people and allow us to offer more clinical trials and cancer care to our community partners."