Tissue Culture and Biobanking Shared Resource (TCBSR)
Contact Information
Director: Bassem Haddad, MD
Telephone: (202) 687-2141
haddadb1@georgetown.edu
Research Building, E204
Manager: Dionyssia Clagett, MS
Telephone: (202) 687-0240
dac58@georgetown.edu
Research Building, W314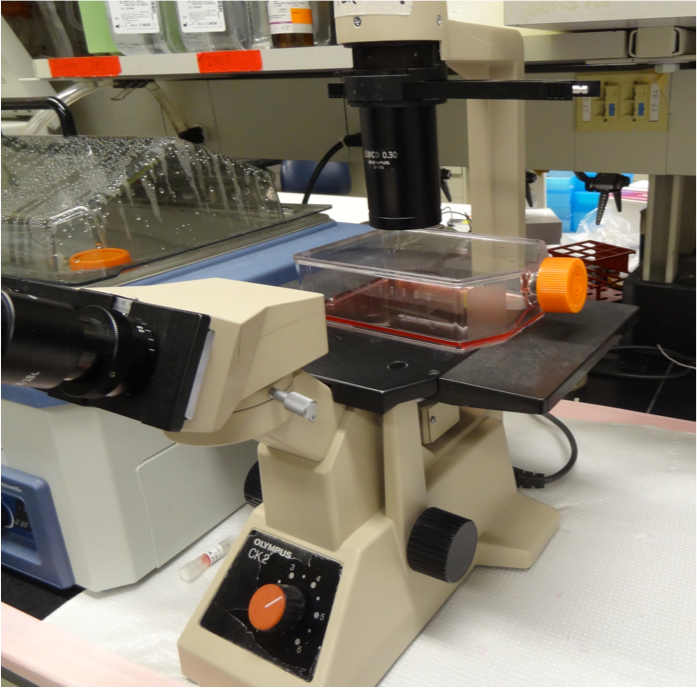 The mission of the TCBSR is to support Georgetown Lombardi investigators and the Georgetown University research community at large with all tissue culture-related aspects of their work and enable biobanking of blood and other body fluid specimens obtained from subjects enrolled in various research studies. The TCBSR provides services, facilities, and consultation to a diverse group of investigators involved in biomedical research.
Tissue Culture Services Include
Cell culture and cell banking
Conditional reprogramming of cells (CRC) to establish primary epithelial cell cultures from normal and tumor tissues
B-cell transformation with Epstein Barr virus (EBV) service to facilitate cancer genetics studies
Maintenance of the LCCC repository of established cell lines
Quality control tests for cell lines including cell line authentication and mycoplasma testing services
A safe, secure cryostorage facility for investigators to keep frozen stocks of their cancer cell lines
Testing and supplying tissue culture reagents of the highest quality that have been specifically tested for suitability in the relevant systems, as inexpensively as possible
Equipping, monitoring, and stocking shared tissue culture laboratories for the use of investigators
Biobanking Services of Blood and Other Biofluid Specimens Include
Processing of specimens (e.g., preparing aliquots of serum, plasma, buffy coat, PBMC)
Banking
Disbursement
More information about services
Acknowledgements
In all publications supported by services provided by the TCBSR, please acknowledge the resource and its funding source. The Tissue Culture and Biobanking Shared Resource is partially supported by NIH/NCI grant P30 CA051008.