Special Events
Upcoming Event: The 8th annual Poetry Café
The Poetry Café will take place on April 20nd at 2pm ET via Zoom! 
Poetry submission deadline is March 17th, 2023 
Theme this year: Vibrant Words: Giving Voice to Community
---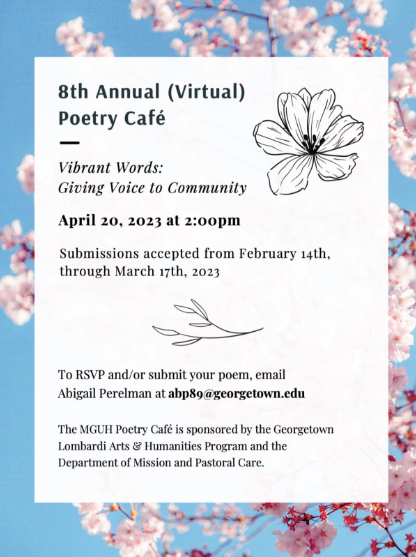 The vision of the 8th annual Poetry Café is to celebrate the healing that comes through the written word as it is spoken. Notice about future Poetry Cafés will be shared soon!
If you have questions, please email abp89@georgetown.edu.