Meet the Artists
The Georgetown Lombardi Arts and Humanities Program promotes a holistic approach to healthcare for patients, caregivers, medical staff and visitors through the use of music, dance, expressive writing and visual arts. Artists, musicians, and performers have joined the team to engage with those in the hospital. Professional artists-in-residence work in patient rooms, clinics, waiting rooms, hallways and conference spaces of MedStar Georgetown University Hospital, helping to create an environment of healing and resilience.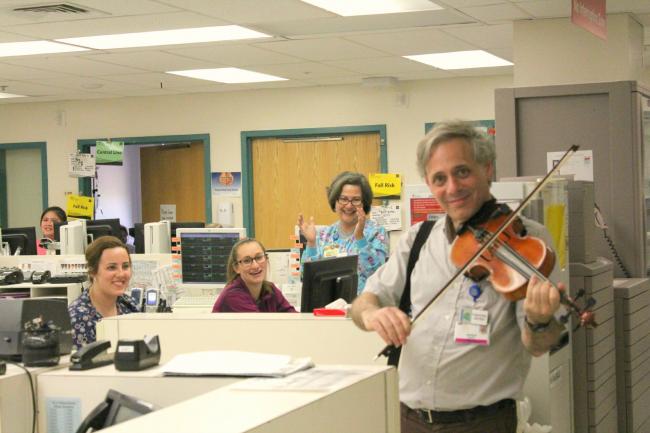 Artists-in-Residence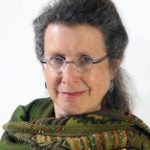 Karen Ashbrook
From "brightening the day", to easing anxiety, creating a calming sonic space, facilitating falling asleep to even easing transitioning, the silver strings of Karen Ashbrook's hammered dulcimer music heal. Karen is a Certified Music Practitioner (CMP) through the Music for Healing and Transitions Program (mhtp.org) which is accredited through the National Standards Board of Therapeutic Musicians (nsbtm.org). CMPs are trained to create a healing sonic environment playing at the bedside for patients in different conditions. Karen brings over 40 years of experience playing traditional folk music and living all over the world to connect with patients, staff and visitors on a deep level, beyond words with the universal language of music. The music, neutralizes the electronic sounds and humanizes the hospital. "You made my day!" is a frequent comment she receives. Karen can be found playing soothing music in Lombardi, Pre and Post Surgery, NICU, Transfusion, Dialysis and in patients' room in Critical Care and Bles – in short – all over the hospital!
Read the newsletter spotlight on Karen, here.
---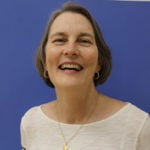 Michelle Berberet
Michelle, a writer who discovered the benefits of writing over thirty years ago when she had breast cancer, came to Lombardi in 2009. Nancy Morgan, the Director of the Arts and Humanities Program at the time, trained Michelle in expressive writing. Michelle then combined this training with her other love: mix media arts. In her effort to promote the benefits of writing and self-care, Michelle leads workshops in which staff make journals or cards using a whole range a mix media materials. When the staff makes cards, Michelle asks each participant to write an encouraging note to him/herself and address an envelope with his/her address. Michelle mails them at a later date. Staff report being surprised and pleased by the notes from their earlier selves. Additionally, during her travels, Michelle discovered Beglaris, a modern form of worry beads, which she makes with patients in the Lomabrdi waiting room – they have become a huge success. Patients and caregivers enjoy choosing from a wide variety of beads, the color of the string, and then stringing the beads themselves. Once they return to their seats, they can be seen fingering their beads while reading the meditation and information sheet they are also given. Patients have reported that the beads have reduced their stress and have brought them a great deal of joy.
---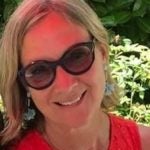 Jennifer Wilkin Penick
The AHP team is thrilled to have Jennifer Wilkin Penick as our newest visual artist-in-residence. Since May 2018, Jennifer has been working at the back table in the Lombardi Comprehensive Cancer Clinic (LCCC) bringing artcard making and other art projects to patients, caregivers, medical staff, and visitors. Jennifer studied studio art in Portland, Oregon, before receiving an MA in Italian art history from the University of Washington. She lived in Rome, Italy, for twenty-five years before moving to Virginia in 2001. Her small-format collage and mixed-media works explore themes of history, art history, collecting, and natural history. Jennifer's works often use vintage European paper, photographs, maps, and engravings. She has exhibited her works in Rome, Portland, and Arlington.
---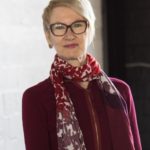 Deborah Riley
In August 2018, Dance Place Director Emerita, Deborah Riley, joined the AHP. As a life long dance professional, Deborah is recognized for exploring themes of health and well being through her workshops and choreography. In post retirement, she's pleased to continue this focus with AHP, as well as being an artist and board member with Arts for the Aging and Dance Exchange. Riley is a life-long dance artist and more recent practitioner of Laban Movement Analysis. As a touring artist and educator, she has performed throughout Europe and the US, as well as choreographed over 40 original works for her company: Deborah Riley Dance Projects. She was an artist-in-residence at DC's Dance Place beginning in 1988 and retired as Co-Director in 2017. In 2016, she was honored with the Pola Nirenska Award for Lifetime Achievement in Dance. As an AHP artist-in-residence, Riley leads stretch breaks and noontime yoga on Mondays. In addition, Riley is the new lead teacher of Movement for MS program of the AHP/Department of Neurology, and assisted by AHP movement artist, Alison Waldman. Although she is new to the team, the MGUH community has already benefited from Riley's dance and movement expertise.
---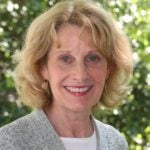 Carol Caparosa
Carol Caparosa has a long history with MedStar Georgetown University Hospital. More than 30 years ago she spent countless hours in the pediatric intensive care unit PICU) with her young daughter who was recovering from multiple heart surgeries. As a way to give back for the care that her daughter (who later worked as a nurse in the same PICU) received, Carol began volunteering at the hospital and has continued for over 15 years now. While caring for her daughter, Carol renewed her interest in knitting and found it a welcome distraction from the immediate worries of being in the hospital with her child. She later started Project Knitwell, a nonprofit organization in the metro DC area whose mission is to utilize knitting as a wellness tool, in hopes that others would gain the same benefits from knitting that she had. Weekly, Carol comes to the hospital to teach knitting to patients, family members and staff, and she sees first hand the benefits that people receive from knitting. Numerous knitters have told her that they feel calmer and less worried when knitting and most, especially mothers she works with, gain a strong sense of accomplishment once they complete a project. Carol especially loves teaching beginners and those who don't think they can learn to knit. They are almost always happily surprised at their skills after a session or two.
Read the newsletter spotlight on Carol, here.
---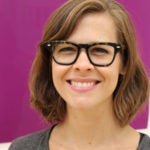 Katie Harris Banks
Katie is an experienced registered yoga teacher with 16 years of teaching experience teaching group classes and private lessons. In her teaching, Katie strives to create a practice that is safe, yet playful and challenging. Katie's style is influenced by the flow and vigor of Ashtanga, the alignment and precision of Iyengar, and her skilled knowledge of the body from a dancer's perspective (Katie is also a professional modern dancer, dance teacher and choreographer). In addition to strengthening, stabilizing and increasing flexibility, her classes and stretch breaks focus on finding a kinesthetic awareness of one's own body, stress relief and creating an enjoyable and sustainable practice to promote general well-being. Katie takes a light hearted, yet sincere approach in her teaching and hopes to inspire people to enjoy movement and the benefits it can bring to daily life.
---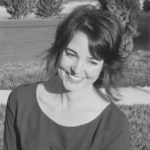 Carrie Monger
Carrie Monger is both a professional dancer and Licensed Professional Counselor with a M.Ed in Counseling.This unique combination of skills makes her a great Movement Artist-in-Residence with the Arts and Humanities Program. In May 2019, Carrie began providing streatch breaks for staff members throughout MedStar Georgetown University Hospital and has been a wonderful addition to the AHP team. Carrie has performed as a professional dancer for Jane Franklin Dance, K2 Dance, BosmaDance, Dance Place, and more.
---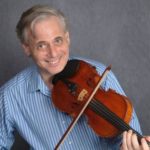 Anthony Hyatt
Anthony Hyatt violinist, singer and dancer, is a teaching artist and medical musician working in partnership with many Washington DC area health and human service organizations. He is an artist in residence at the MedStar Georgetown University Hospital and in the Smith Center for Healing and the Arts' program partnership with Virginia's Inova Healthcare System. He plays music of many genres and is a student of improvisation practices who believes that The Art of Presence promotes the emergence of healing experiences. Anthony has, since 1997, been leading creative engagement programs at adult care facilities. For 22 years he was co-director of the Arts For The Aging Quicksilver senior citizen improv dance company. He has served as a master trainer for the National Center for Creative Aging, as a Dance for Parkinson's Teacher and as a presenter at many international creativity conferences. He is working on a book about his Arts in Healthcare experiences.
---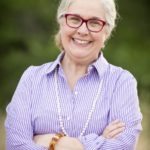 Lauren Kingsland
Lauren Kingsland provides hands-on creative engagement projects and mindfulness activities to patients, caregivers and hospital staff to help cope with the stresses and transformations of serious illness. Her goal is always to see the patient as a whole person, not as a diagnosis. At bedside or at her table in the clinic, Lauren uses beaded bracelets, prayer flags, origami cranes, sewing, quilts, crocheting, and more activities as tools for connection and feelings of accomplishment. She offers guided meditation to promote deep relaxation and therapeutic hand massage when a human touch is needed. Whatever the activity the goal is to provide an opportunity to sit together long enough for conversation and human connection to develop naturally. Lauren holds a Masters degree in Applied Healing Arts from the Maryland University of Integrative Health. She is a renowned quilt artist and teacher of fiber arts. She has also been known to burst into song from time to time.
---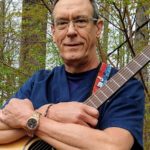 Matt Peroutka
Matt Peroutka has a passion for playing guitars, and he has been playing them for more than 50 years. Matt brings his therapeutic music to patients' bedsides and various public areas throughout Medstar Georgetown University Hospital. He is a Certified Music Practitioner (CMP)–a certification given by the Music for Healing and Transition Program (MHTP). He also serves MHTP as a faculty member, traveling the country training musicians in the art and science of providing therapeutic music for body, mind, and spirit. Matt's music focuses on his patients, bringing them in-the-moment emotional, spiritual, and mental comfort—simply by being in the presence of the music.
---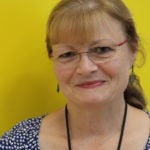 Martha Vance
Martha is a Certified Music Practitioner through the Music of Healing and Transition Program, which teaches guidelines for prescriptive repertoire for the chronically ill, acutely ill, elderly and actively dying. As a musician and visiting artist with the Arts and Humanities Program, Martha plays acoustic cello music for individual patients in their rooms and in specialty units (Chemo Infusion, Lombardi clinic, Radiation Oncology, PACU, Dialysis, NICU and wherever needed) within the hospital. Her music is a service for patients, with the emphasis on the patient's condition and needs. It is the patient's option to agree to hear the music or not, giving them something over which they have control. It is the combination of sound and vibration when played by an experienced therapeutic musician that creates the difference in emotional and physical well-being of the patient, whether to calm, stabilize blood pressure and heart rate, relieve anxiety, or create a tranquil atmosphere. Martha is able to revise the music as the mood and condition of the patient change. This is one of the benefits of live music vs. recorded music. The music can create a distraction from the medical situation for the patient, bringing relaxation and diminishing stress; also going beyond the patient's needs and being heard in the environs of the room and unit by visitors and hospital staff, resulting in a calmer scenario for all.
---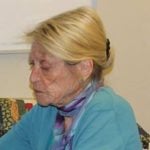 Claire Wagner
Claire Wagner is known throughout MedStar Georgetown University Hospital as "the Knitter" because she can solve any problem that involves yarn or thread. Claire has worked in the hospital for many years with patients, and staff. She holds a weekly clinic in the Arts and Humanities office.
---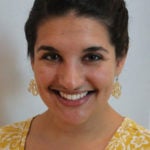 Alison Waldman
Alison Waldman (RYT-200), Resident Movement Artist, is a yoga teacher, wellness break leader, and mindfulness guide for staff and patients at MGUH. She is certified in Accessible Yoga and is a longtime facilitator of movement for wellness in workplace, healthcare, and faith communities in the Washington, D.C. area. Alison leads stretch breaks and yoga classes for hospital staff and guided imagery sessions for patients and caregivers. Her sessions focus on making space for self-care, kindness, and joy in the hospital experience. Alison is also the director of the annual Day of Dance, a unique mobile dance performance at MGUH that engages the entire hospital community through dance and music, and the co-lead of the Movement for MS community dance class in collaboration with the Department of Neurology.
---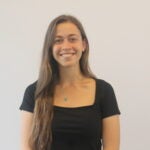 Abigail Perelman
Abigail Perelman, along with her role as Program Manager for the Georgetown Lombardi Arts and Humanities Program, is a movement artist in the hospital. Among other artistic contributions to the program, Abigail assists in conducting research on the role of music in patient care and rehabilitation. This leadership position perfectly utilizes Abigail's research and clinical background, cultivated at Brown University where she graduated in 2022, in combination with her artistic background as a dancer. Abigail's love of using art to inform care motivated her engagement with the DAPpers (Dance for All People) program while in college. She has a particular interest in movement and Parkinson's Disease, exploring ways to further engage this clinical population beyond their roles as patients.
---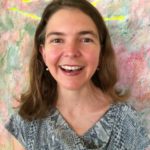 Gretchen Henderson
Gretchen Henderson, who teaches creative writing at Georgetown University, collaborates and consults for the Lombardi Arts & Humanities on new ways to integrate the arts in health care. She is the author of four books across genres, alongside opera libretti and art media works. Her work in environmental studies, disability studies, and medical humanities shapes her approach, and her training includes a Mellon Postdoctoral Fellowship from MIT. As 2019 Co-Director of an NEH Institute on "Museums: Humanities in the Public Sphere," Gretchen involved the AHP to welcome faculty from around the country to consider interdisciplinary approaches to include the arts and medicine, and her former students have benefitted from the internship program. Gretchen is currently collaborating with the AHP on a program that investigates writing, music, neuroscience, and sound health in patient care.
---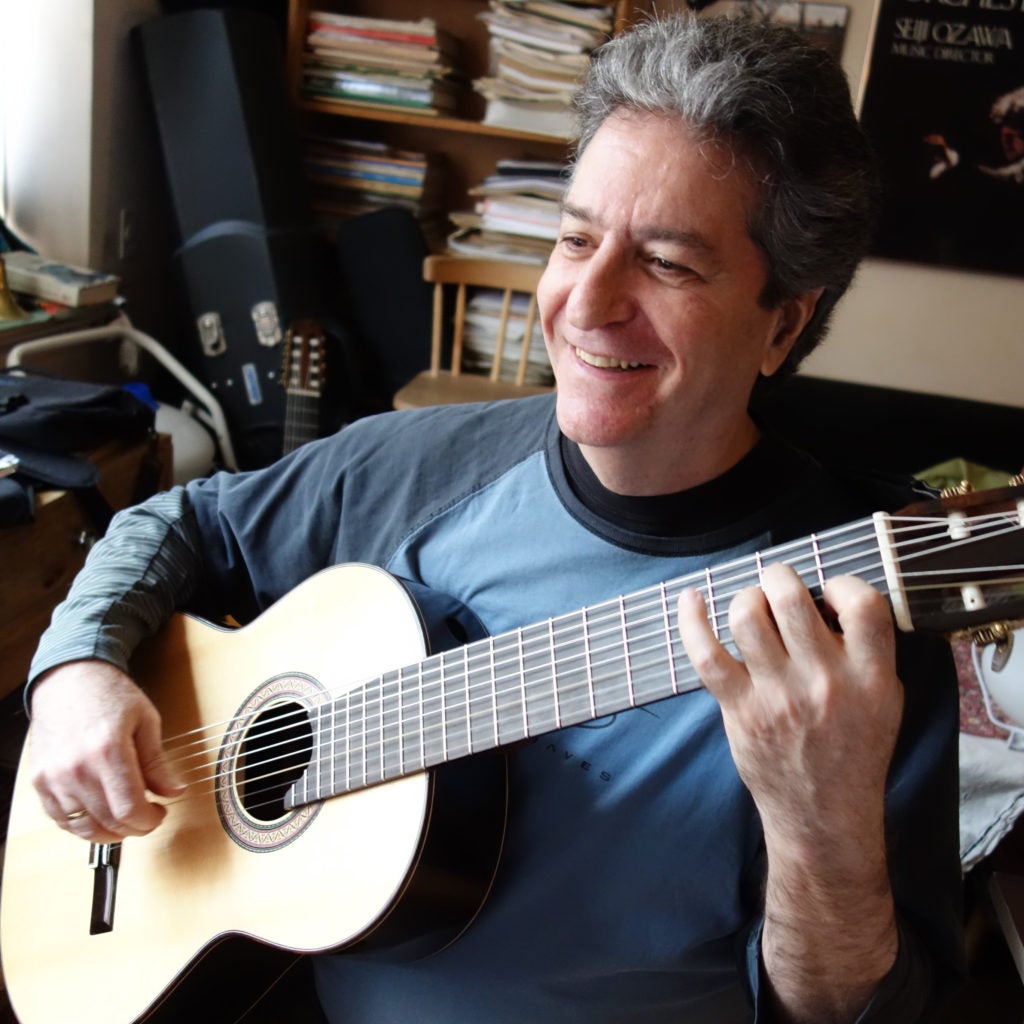 Andrew Schulman: Medical Musician
AHP Visiting Artist
A guitarist with a repertoire ranging from Bach to the Beatles, Andrew Schulman has been a professional musician based in New York City since 1975. He is a soloist and founder of the Abaca String Band, a string quintet.
He was the resident musician in the Surgical ICU at Beth Israel Medical Center from 2010-16, then played in the Surgical, Medical, and Neurosurgical ICUs at NYU Langone Medical Center in 2017. In January 2016 he began a monthly residency at Berkshire Medical Center in Pittsfield, MA – the first hospital to accept the use of the title, Medical Musician.

In August 2017 Andrew Schulman received the first certification for Medical Musician, from BMC Medical Center/University of Massachusetts Medical School. In September 2017 he was accepted as a professional member of the Society for Critical Care Medicine and has spoken and performed at several national and regional SCCM conferences. In 2020 he was appointed to a three-year term on the SCCM ICU Liberation Committee. He is also a member of the International Association for Music & Medicine.

Starting in 2020 Andrew Schulman will serve as a consultant to the Vanderbilt University Medical Center-Therapeutic Music in the ICU project for hospitalized patients.

Andrew and his wife Wendy Sayvetz are the subjects of the documentary film Andrew & Wendy (2014) which has been presented at international film festivals and aired multiple times on PBS-TV. He is the author of Waking The Spirit: A Musician's Journey Healing Body, Mind, and Soul (Macmillan:Picador, 2016). He and Wendy live in New York City with Phoebe, their Yellow Labrador Retriever.

---
Adopt-an-Artist
The professional musicians, dancers, expressive writers and visual artists currently work only a few hours per week due to program budgetary constraints. Through your generous support, the artist of your choice will be able to spend more time servicing the community at MedStar Georgetown University Hospital (MGUH). Please consider donating to the Georgetown Lombardi Arts and Humanities Program to support artists-in-residences and their work throughout MGUH.