Student Volunteer Groups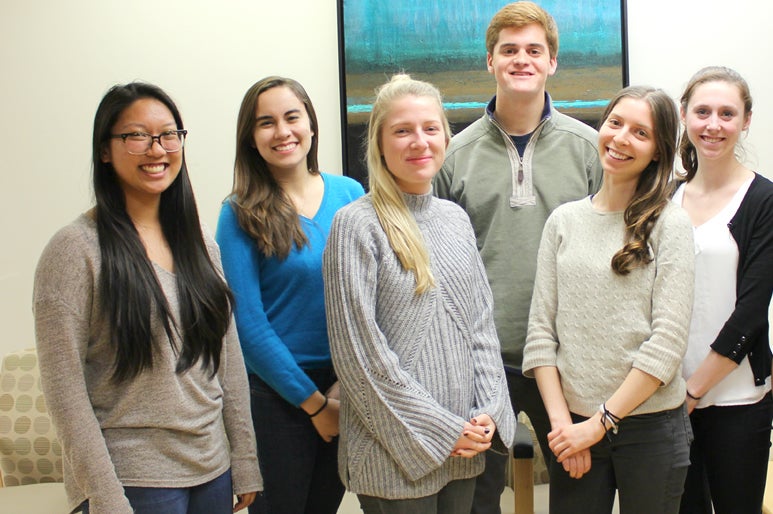 Georgetown University Oncology Patient Support (GU OPS)
The Georgetown University Oncology Patient Support (GU OPS) club is a Georgetown University undergraduate student volunteer club that has partnered with the Arts and Humanities Program at the Lombardi Cancer Center since 2016.
Prior to the COVID-19 pandemic, the GU OPS club made cards, origami cranes, and herb pillows (to name a few projects), and shadowed the artists-in-residence at MedStar Georgetown University Hospital. Now, due to the pandemic, we meet in a Georgetown classroom twice a week to make cards and cranes for patients.
We are so lucky to have club members who are passionate about making someone's day by creating beautiful cranes, and cute, funny cards. Not only do we get to send some kindness to someone in need, but members also get a break from their busy schedules. Making cards and cranes is a relaxing, creative outlet for us, and a means of building community by meeting new students and deepening relationships with the ones we already know.
We miss being in the hospital, meeting patients, and talking to artists, but we are ecstatic to be contributing to the wonderful mission of the Arts and Humanities Program, one card and origami crane at a time.
Written by Gianna Ungaro, '23.