Lily Press Print Show
Lily Press Summer Print Show, June 2015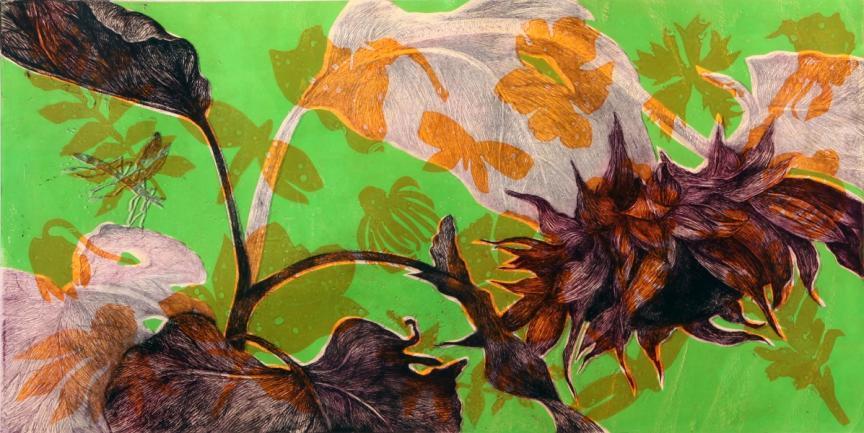 The Georgetown Lombardi Arts and Humanities Program presents the Lily Press Summer Print show – an exhibition of seven printmakers: Nina Chung Dwyer, Susan Goldman, Julian MacMillan, EJ Montgomery, Marti Patchell, Sargent-Thamm (Erwin Thamm and Patrick Sargent) and Eve Stockton. This diverse group of artists regularly creates work with Lily Press, a fine art printmaking atelier, owned and operated by artist and master printer, Susan Goldman.
Located in Rockville, Maryland, Lily Press provides services to artists for the production of original limited edition hand-printed works, as well as digital and photo process prints and prints created in intaglio, relief, screen printing and monotype. Lily Press offers private tutorials, demonstrations, workshops, lectures and contract printing. Several workshops are being offered this summer. Please see the Lily Press website (www.lilypress.net) for details.
This exhibition is sponsored by the Georgetown Lombardi Arts and Humanities Program. For more information, please contact Faculty Director, Julia Langley at (202) 444-7228 or julia.langley@georgetown.edu.