Ed King: In the Country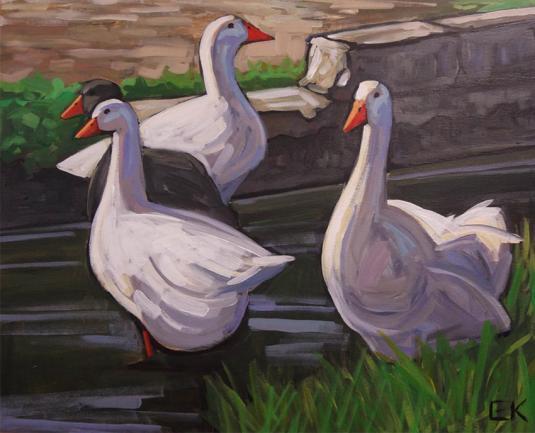 Ed King is a contemporary painter working in Fredericksburg, Virginia. His work draws inspiration from Impressionist and Post-Impressionist artists including Degas, Van Gogh and Cezanne. King prefers to work outdoors whenever possible. "I have worked on a horse farm for years and years, so elements of nature and the weather are always evident in my work. I like realism with a small element of abstraction…I'm always striving to better myself as a painter and try to maintain the element of spontaneity," says King. In addition to painting, King is a printer, woodworker and ceramicist.
Ed King:In the Country is sponsored by the Arts and Humanities Program. For more information, please contact Faculty Director, Julia Langley at (202) 444-7228 or julia.langley@georgetown.edu.