Mass Spectrometry and Analytical Pharmacology (MSAP) Shared Resource
Faculty and Staff
Faculty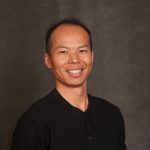 Junfeng Ma, PhD, Co-Director is an Assistant Professor in the Department of Oncology, Lombardi Comprehensive Cancer Center (LCCC), Georgetown University Medical Center (GUMC). Dr. Ma has over 15 years of experience in mass spectrometry-based proteomics/peptidomics, with a special interest in developing sensitive and robust proteomics/peptidomics methods and applying them for basic and translational biomedical research. Dr. Ma is responsible for defining the scientific and financial goals of the MSAP and he works directly with LCCC and GUMC administrations to ensure their implementation. Dr. Ma is also responsible for establishing scientific collaborations, for writing of both grants and manuscripts. Moreover, Dr. Ma provides advice on the experimental design and novel applications for MSAP users and trainees.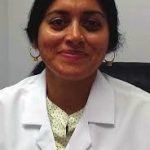 Amrita Cheema, PhD, Co-Director is a Professor in the Departments of Oncology and Biochemistry, Molecular and Cellular Biology in the Georgetown University Medical Center. Since 2006, Dr. Cheema has been responsible for day-to-day core and staff management and carries out technical, supervisory and administrative duties while also running her independent and collaborative research program. She supervises technical personnel to ensure that services of the highest quality are provided, coordinates the collection of samples, discusses specific experimental details with researchers and carries out wet laboratory work as needed. Cheema duties include resource planning, equipment purchases and upgrades, quality control, staff supervision and financial management. Cheema also liaises with application specialists to develop workflows in the core that can eventually be offered as services to investigators. She also is a member of the Metabolomics Research Group of the ABRF and is actively involved in benchmarking metabolomics protocols and procedures used in core facilities nationwide.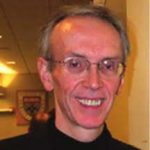 Albert J. Fornace, Jr, MD, Co-Director is a tenured Professor in the Departments of Biochemistry and Oncology and is responsible for preparing reports, oversees the budget, and checks on quality and user feedback of the PMSR operations. He also identifies funding to expand the MSAP instrumentation and bring in new technologies for LCCC Consortium investigators. In 2019, Cheema and Fornace established the Center for Metabolomic Studies (CMS), a Level 3 center that seeks to expand collaborative and independent metabolomic research portfolio at GUMC and train next generation of scientists by way of classroom and research mentoring.
The following websites describe the research expertise of Drs. Fornace and Cheema: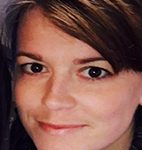 Claire Carter, PhD, Co-Director is an Assistant Professor in the Department of Pathology, Hackensack Meridian School of Medicine. Dr. Carter possesses a rare translational background that combines expertise in analytical chemistry and biomedical training. She has over 10 years of experience in mass spectrometry and mass spectrometry imaging based techniques spanning multiple organ systems and pathologies. Dr. Carter's research group centers on bioanalytical chemistry, with a particular focus on mass spectrometry imaging (MSI) and how this is utilized at the chemistry-biology interface to probe disease mechanisms and pharmaceutical PK/PD studies. Dr. Carter is responsible for overseeing mass spectrometry imaging and laser capture microdissection at CDI. The following website describes the research expertise of Dr. Carter: https://hmh-cdi.org/our-team/carter-research/ (new window)
Key Staff
Matthew Zimmerman, BS, Pharmacokinetic Program Manager has over 15 years of experience in mass spectrometry based applications in support of pharmacokinetic studies. He is focused on the application of LC-MS for quantitative and qualitative drug analysis to support pharmacokinetic-pharmacodynamics (PK-PD) and drug metabolism for preclinical drug development projects. His team also has expertise in the application of laser capture microdissection (LCM) for spatial quantification of drugs in tissues by LC-MS (LCM-LC-MS). Mr. Zimmerman manages a team of application scientists and he is responsible for the day-to-day running of the PK core. He liaises with collaborators and projects managers to assist in study design.
Ivana Peran, PhD is an Instructor in the Department of Oncology at Georgetown University Medical Center – Lombardi Comprehensive Cancer Center. Dr. Peran has over 10 years of experience in cancer research using pre-clinical mouse models to investigate the role of the tumor microenvironment in pancreatic cancer progression and response to treatment. Since 2021, Dr. Peran has managed the Hyperion Imaging Mass Cytometry resource in the MSAP, where she contributes to the development of workflows and assists in experimental design.
Full-time instrument operators provide comprehensive support for the following platforms:
Proteomics & Hyperion imaging
Metabolomics
Benefits and Opportunities of Working Within the Shared Resources
In addition to the many benefits offered to all Georgetown University employees, there are a number of benefits specific to staff of the Shared Resources. Shared Resource directors will work with staff to develop a plan for continuing education and training.