Dance
COVID-19 update:
All Arts and Humanities Program (AHP) Artists-in-Residence are now working from home as we comply with COVID-19 protocols in MedStar Georgetown University Hospital, meaning all in-person stretch breaks and yoga classes in the hospital have been paused.
However, AHP Artists-in-Residence have been hard at work! They are creating stretch break and yoga class videos for you. Below is a video of a stretch break made by AHP Artist-in-Residence Katie Harris Banks for you to move at home with her:
For more stretch breaks (seated and standing options), visit the Georgetown Lombardi Arts and Humanities YouTube page.
---
Stretch break and yoga class information (pre-covid):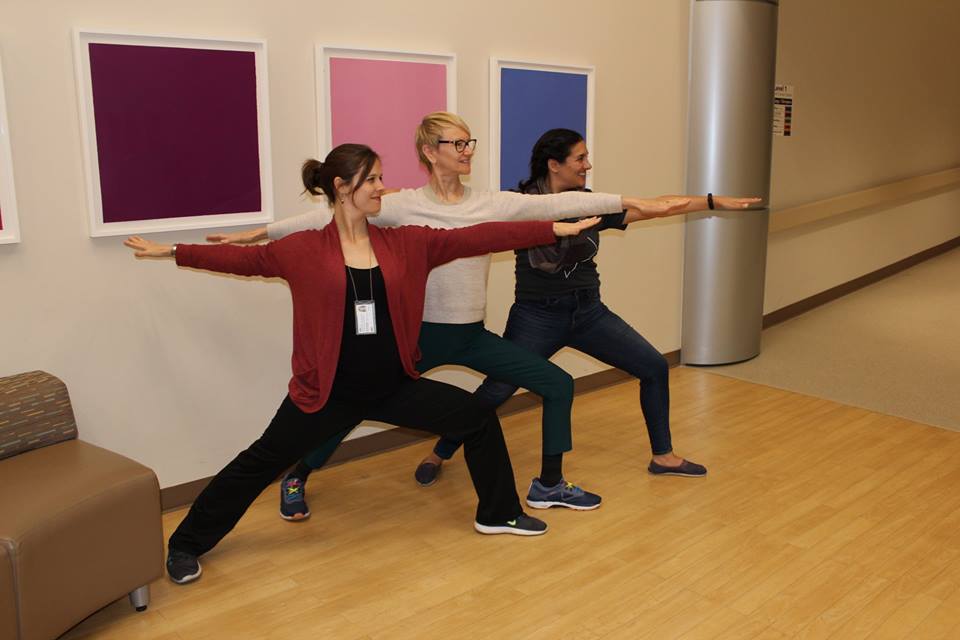 The Arts and Humanities provides hospital stretch breaks and lunchtime yoga sessions on Mondays and Thursdays. The "Ready to Move" program serves more over a 150 staff members per week. The noontime yoga courses have expanded so much we often run out of yoga mats. We have begun asking participants to bring their own. Three years ago it was unusual to get more than 6 people in a class, now it is unusual to get less than 8!
Katie Harris Banks couldn't believe the shift in culture she saw after being away from the program for four years. "When I was here before," she said, "people would just wave me away". "Now, if I miss a day, they ask, 'where were you'? They really love the stretch breaks." The Arts and Humanities dance program continues to grow and thrive.
Our yoga classes have grown in size significantly this year – we have some dedicated staff members who attend almost every yoga session offered. Katie Harris Banks provides yoga on Mondays, and Alison Waldman teaches yoga on Thursdays.
"Thank you for your gentle yoga class. I needed it after this weekend. I was feeling pretty down, but seeing you and your positive attitude brightened my day! Thanks for being such a light!" – medical staff member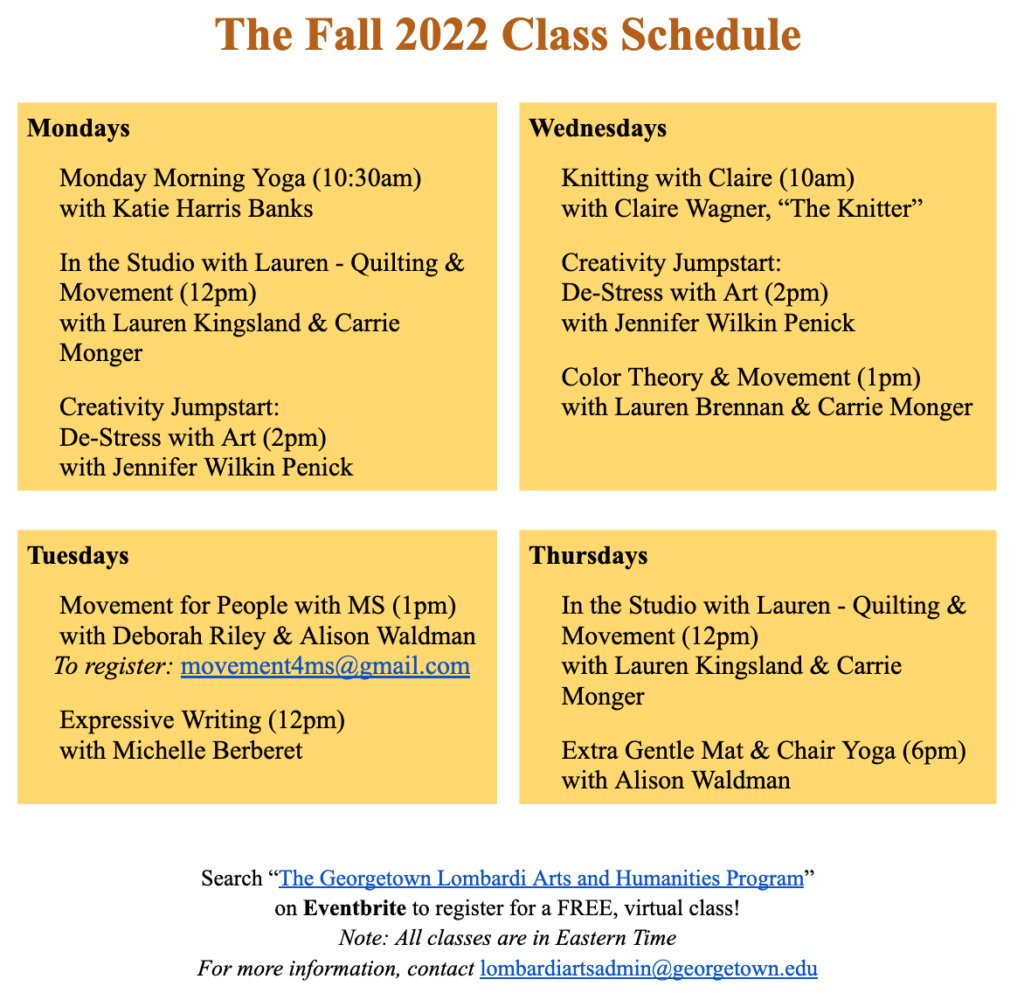 ---
Ready to Move Program:
The Ready-to-Move Program, providing stretch breaks for staff continues to be one of the AHP's most popular programs. In addition to their regularly scheduled stretch breaks with MGUH nurses, medical technicians, assistants and others, the dancers-in-residence are often asked to provide "special event" stretch breaks for different members of the MGUH team. For example, recently, Alison Waldman offered a special event stretch break for the MGUH Department of Mission and Pastoral Care. The chaplains, who work with transplant patients, needed to take some time to take care of themselves. Alison taught them simple stretches, and breathing techniques to help them relax and release some of the tension that comes with their exceptionally important work.