Movement for MS
Now Accepting Registration:
Movement for MS classes are currently being held over Zoom and registration is open and rolling.
This FREE dance class is open to all people with multiple sclerosis, their caregivers, and family members!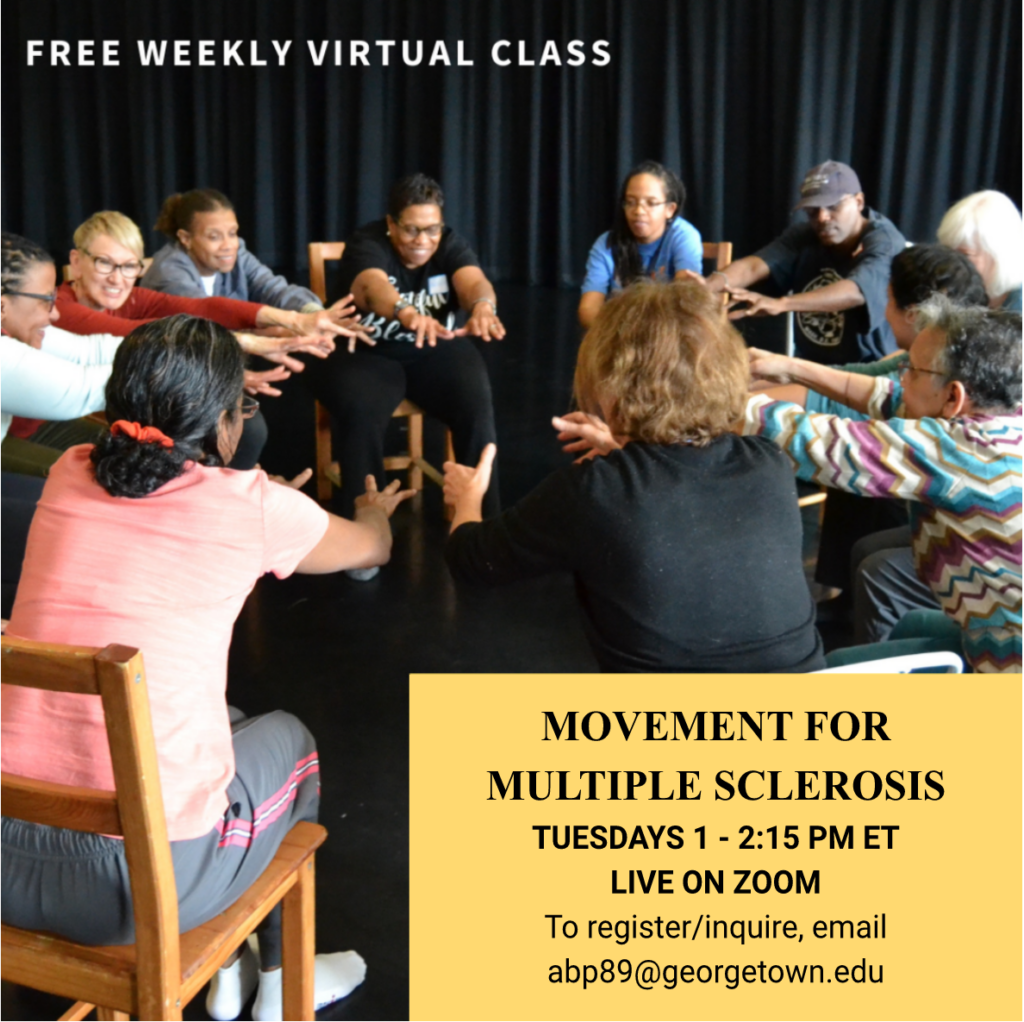 To register for class, email abp89@georgetown.edu
---
Description:
Movement for MS is a dance class for people with Multiple Sclerosis, their caregivers, and loved ones. In the welcoming and joyful environment of the dance studio, Movement for MS empowers participants to explore their movement potential in fun and creative ways while building community, collaboration, and physical confidence.
Julia Langley, faculty director of the Georgetown Lombardi Arts and Humanities Program (AHP), Carlo Tornatore, MD, Chairman and Neurologist-in-Chief of the Department of Neurology at Georgetown University Medical Center and MedStar Georgetown University Hospital (MGUH), and Erika Mitchell, DNP, FNP-BC, MSCRN, researcher and Director of Nurse Practitioners in the Department of Neurology at MedStar Georgetown University Hospital (MGUH) came together in 2017 to discuss the potential benefits of a music and movement based course for patients with multiple sclerosis (MS).
From these discussions, and with the support of the Department of Neurology, the Movement for MS pilot program started in November 2017. The second pilot, launched in September 2018 and led by AHP dancer-in-residence Deborah Riley, brought together 15 participants for a 10-week course. Deborah Riley, lead teacher of the course said, "It's so much fun dancing together! I love our group of movers and the strong support for each other! Everyone has a welcome place in our circle where we explore artful movements and life together." Through this program, participants experience both cognitive and physical benefits of dance as well as the freedom of artistic expression.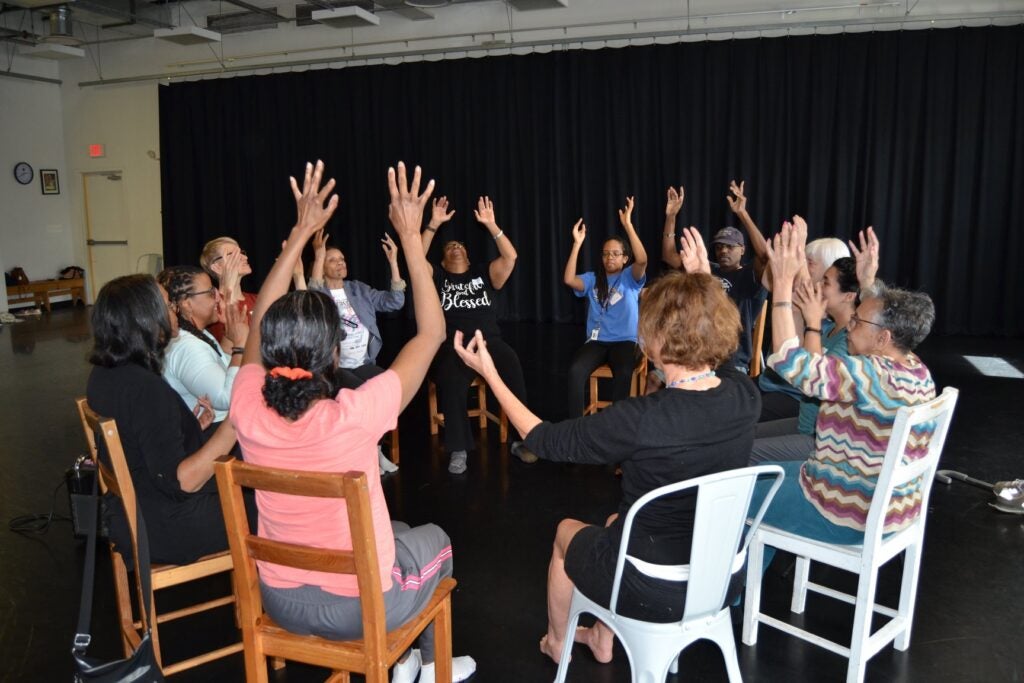 Research & Resources
Published Research
In 2020 our latest research was published in Arts & Health, an International Journal for Research, Policy and Practice. Movement for multiple sclerosis: a multi-site partnership for practice and research was published in partnership with: Center for Arts in Medicine, University of Florida; the Royal Conservatoire of Scotland; the Scottish Ballet; MedStar Georgetown University Hospital; Georgetown University. The paper includes the methods used in studying our pilot programs starting in 2017 and includes contributions from AHP Faculty Director Julia Langley and Movement for MS lead instructor Deborah Riley.
Movement for MS in the News
---
For more information on the Movement for MS program, please contact: Abigail Perelman, program manager, at abp89@georgetown.edu.