Genomics and Epigenomics Shared Resource
Faculty and Staff
Faculty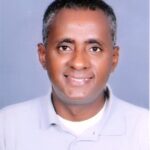 Dr. Habtom Ressom has served as Director of the GESR since 2004. He is a tenured Professor in the Department of Oncology with his own research laboratory. He is a full member of the Cancer Prevention and Control (CPC) Program at Lombardi Comprehensive Cancer Center. Dr. Ressom has many years of experience in designing workflows for large-scale omics studies and in developing tools for analysis of data acquired by high-throughput omics technologies such as microarray, NGS, and mass spectrometry. His laboratory works on cancer biomarker discovery and investigates the mechanisms of cancer disparities by multi-omics approaches. He has co-authored more than 100 publications in the area of omics studies.
Dr. Ressom is responsible for oversight of the services, oversight of staff and budget, development and implementation of policy, collection and review of metrics regarding the operation of the resource, collection of user input, long- and short-term strategic planning and preparation of any necessary reports on the resource. In addition, he promotes and facilitates active interactions between users and biostatisticians/bioinformaticians to ensure appropriate experimental design, data management and data analysis.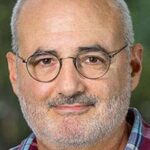 Dr. Benjamin Tycko, MD, PhD is a Senior Scientist at the HMH Center for Discovery and Innovation. Dr. Tycko's lab has a longstanding research program focusing on genetics and epigenetics in human development and disease. Starting with early studies of genomic imprinting and the function of imprinted genes, their work has evolved into genome-wide and locus-specific profiling of CpG methylation, both net and allele-specific, for disease gene and functional variant discovery and pathway analysis in autoimmune diseases, neuropsychiatric disorders, Down syndrome, and cancers. In this work, they have a major focus on cis- and trans-acting effects of local genomic sequences and chromosomal copy number on DNA methylation patterns. They are also studying combination therapies with epigenetic drugs in mouse models of cancer.
Dr. James Li is an Associate Professor of Biostatistics and Bioinformatics. He received PhD in Information Systems from the University of Maryland, Baltimore County in 2011. He has been working on data analysis and management at the GESR since 2006. He is also a member of BBSR.
Dr. Li is responsible for the statistical experimental design and data analysis of a variety of omics data acquired by microarray, NGS, RT-PCR and NanoString. Under the supervision of Ressom, Li affords users his expertise in statistical experimental design and analysis of omics data using a variety of commercial, open-source and in-house–developed software tools. He is also in charge of the design, development, deployment and maintenance of several in-house and commercial Web-based systems to support the operation of the Shared Resource, including online sample submission forms, instrument scheduling calendar and management of data storage and security through a shared server.
Key Staff
Dr. Md Islam has been with the GESR since 2006. He studied Medicine at Sher-E-Bangla Medical College in Barisal, Bangladesh. He received an MS in Community Health from Long Island University Brooklyn, New York in 2003. He has extensive experience in SNP genotyping, mRNA, and miRNA expression profiling. He is also well-trained in NGS including library preparation and sequencing.
Dr. Islam supervises the lab, responsible for billing and chemical inventory, and the primary point of contact of GESR. He assists in conducting experiments and operating instruments for the following services: SNP genotyping, CNV analysis, mRNA/miRNA profiling by RT-PCR, NGS, and NanoString.
Ms. Rency Varghese has been working on data analysis and management in the GESR since 2015. She received MS in Electrical Engineering from the University of Maine in 2004.
Ms. Varghese is responsible for providing bioinformatics support to users with a variety of software tools for omics data analysis and pathway analysis. She has extensive experience working with PI's and other researchers at Georgetown since 2004, in the development of computational methods for analysis of microarray, mass spectrometry and NGS data as well as network modeling and pathway analysis.
Ms. Xiaojun Zou received MS in Biochemistry and Molecular Biology from Georgetown University in 2007, BS in Medicine from Tongji Medical University at Yunyang and MS in medicine from Tongji Medical College in Wuhan, China. Ms. Zou has been working at the GESR since 2000. She has performed microarray experiments, RNA quality assessment and training of user-operated instruments since 2005.
Ms. Zou is responsible for providing microarray services including RNA quality assessment, target preparation, hybridization, staining and scanning. She has experience working with NanoString nCounter gene expression and Next Generation Sequencing. In addition, she trains new users in the operation of user-operated instruments including Real-Time PCR (RT-PCR) instrument StepOnePlus RT-PCR, NanoDrop 1000 Spectrophotometer, PerkinElmer Multilabel Plate Reader, and Glomax Luminometer.
Dr. Rong Hu joined the GESR in 2018. She received PhD in Genetics from Thomas Jefferson University in Philadelphia and MSc in Molecular Genetics from Leicester University in UK. She has extensive research experience in molecular biology, genetics, and cancer research. Through her 10+ years of cancer research, she applied a wide variety of molecular cellular biology techniques in cell based assays and animal models to address questions in identifying cell signaling pathways critical for cancer drug resistance and aberrant cell cycle control. Combined with her hands on expertise in NGS and other high throughput technologies, Dr. Hu ensures that the most suitable technology available and optimized experimental design are used to best address PI's specific research needs. Dr. Hu provides a variety of NGS services including metagenomics shotgun sequencing, WGS, WES, mRNA, and miRNA sequencing etc. She is highly familiar with both the MiSeq and NextSeq 550 platforms hosted in GESR. In addition, she is responsible for providing services for Illumina Infinium BeadChip SNP and Methylation arrays.
Dr. Angelica Castano, MD, Facility Manager. Dr. Castano graduated in 2007 from The Medical School Juan N. Corpas, in Bogota, Colombia. Since coming to the U.S.A., she has over 12 years of academic research experience, focusing on brain tumor molecular biology and genetics and epigenetics in human development and cancer. For the past two years, she has been working on the design, workflow, management, and analysis of Methyl-seq data, using the Juno>MiSEQ pipeline.
Benefits and Opportunities of Working Within the Shared Resources
In addition to the many benefits offered to all Georgetown University employees, there are a number of benefits specific to staff of the Shared Resources. Shared Resource directors will work with staff to develop a plan for continuing education and training. Opportunities offered will depend on the workload of the shared resource and the availability of resources but the Shared Resource director will make every effort to ensure that staff receive the education and training needed to move their career along.