Bioinformatics Shared Resource
Faculty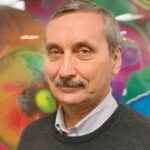 Dr. Yuriy Gusev, PhD has over 20 years of experience in academic and industry research in the fields of bioinformatics, systems biology, biomarker discovery, and computational modeling of biological systems. He has over 70 peer-reviewed publications in the areas of microRNA, gene, and protein expression profiling in cancer and other human diseases; and quantitative analysis and mathematical modeling of cancer progression and chromosomal instability. He is a Bioinformatics Lead at the BISR and he is responsible for directing the analytical team in the development of pipelines for multi-omics and Next Generation Sequencing data analysis and integration.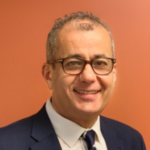 Adil Alaoui, MS, MBA provides integrated management, and strategic direction to align research requirements in with technical solutions for Health Informatics. He is responsible for the design and implementation of Health Information Exchange approaches to integrate disparate systems and maintain heterogeneous data in secure research data warehouses for secondary use.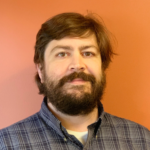 Dr. Matthew McCoy, PhD is interested in using computational methods and multi-scale modeling to study the underlying mechanisms of genetic disease. Dr. McCoy's current research aims to understand how genomic mutations alter protein function, and how functional changes impact the emergent behavior in biological systems. Prior to joining Georgetown University, Dr. McCoy developed expertise in a number of bioinformatic and computational biology applications through various industry positions. Past projects have involved next generation sequence assembly for both genomic and transcriptomic analysis, applying classification and machine learning algorithms to the annotation of relevant sequence elements and association with phenotypic traits.
Key Staff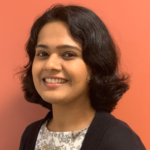 Ms. Krithika Bhuvaneshwar, MS is a Senior Bioinformatics Scientist and Project Manager at the BISR, Georgetown University. She has over 10 years bioinformatics research experience in the fields of translational bioinformatics, genomics data science, massive data analytics, cloud computing.. She co-authored and developed multiple novel computational pipelines for omics data analysis, viro-informatics and immuno-oncology. She combines her interdisciplinary skills in bioinformatics and biostatistics for numerous projects within ICBI.
Benefits and Opportunities of Working Within the Shared Resources
In addition to the many benefits offered to all Georgetown University employees, there are a number of benefits specific to staff of the Shared Resources. Shared Resource directors will work with staff to develop a plan for continuing education and training. Opportunities offered will depend on the workload of the shared resource and the availability of resources but the Shared Resource director will make every effort to ensure that staff receive the education and training needed to move their career along.