Ruesch Symposium Participants Encourage Patients to Consider Clinical Trials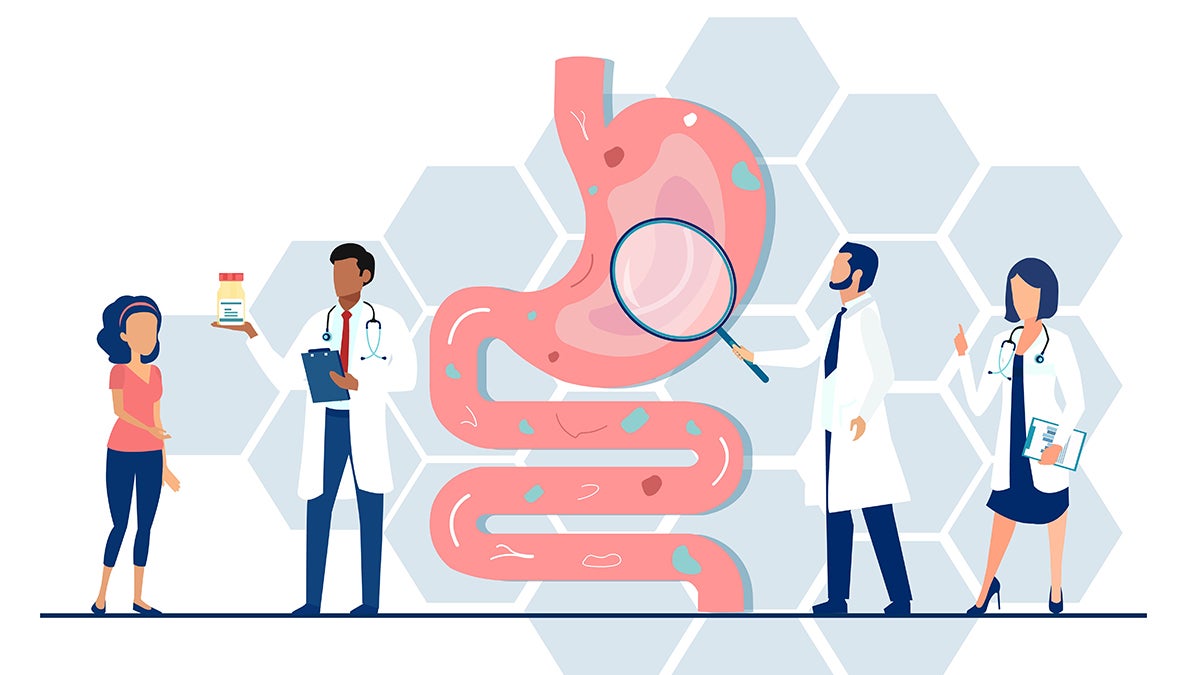 Posted in Lombardi Stories | Tagged clinical trials, gastrointestinal cancer, pancreatic cancer, patient care, Ruesch Center, Ruesch Center Symposium
(December 2, 2022) — After being diagnosed with pancreatic cancer in April 2021, Jan Baird-Adams, a librarian from Maryland, had lots of questions for her oncologist, Marcus Noel, MD, associate professor of oncology and director of the Clinical Research Management Office at Georgetown Lombardi Comprehensive Cancer Center.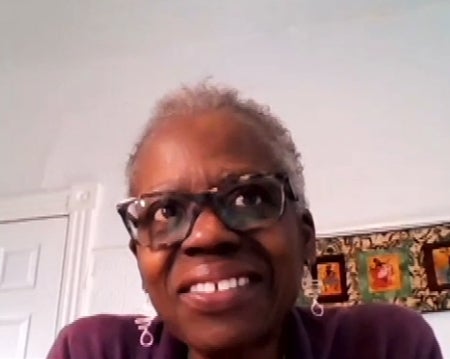 "Dr. Noel and his staff were incredibly kind and patient with me," she said. "I asked questions over and over and I got the answers over and over, patiently each time."
Having a good relationship with Noel and his team prompted Baird-Adams to participate in a clinical trial he recommended. "When he offered me this clinical trial, even though I didn't know exactly what it meant, it was a time when I said, Oh, this may be the right thing," she said. "I want to try it."
This month, Baird-Adams will celebrate one year since being declared cancer-free. Being in a clinical trial "turned out to be very good for me," she said.
Not all cancer patients who participate in clinical trials will go into remission like Baird-Adams, but all of the data gleaned from clinical trial participants contributes to increasing researchers' understanding of cancer. Noel explained that a previous clinical trial led by a colleague ultimately supported the FDA approval of a new immunotherapy drug to treat bile duct cancer.
"Now I have patients in clinic who are benefitting from this drug based on the clinical trial," he said. "So patients who were treated on the clinical trial previously, including some who have passed away, has led to patients who are currently this day receiving treatment and living longer because of that treatment."
Advancing the Field
Baird-Adams and Noel spoke on a panel titled "Fact and Fiction Around Clinical Trials" on November 19 via Zoom as part of the 13th Annual Ruesch Center Symposium.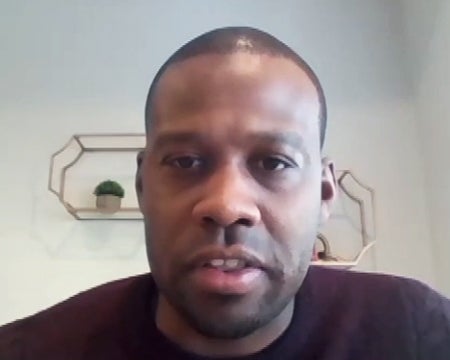 Held by the Ruesch Center for the Cure of Gastrointestinal Cancers at Georgetown Lombardi Comprehensive Cancer Center, the symposium brings together researchers, clinicians, patients, caregivers, policymakers and advocates for networking and discussion on the latest developments in GI cancer research and treatment.
Patients should strongly consider participating in a clinical trial when their physician thinks it's their best option, Noel said. "Clinical trials often can potentially offer a therapy that is not otherwise available that could be beneficial to an individual patient," he said. "And so there could be a particular time where the physician feels that the clinical trial is actually the best treatment for a patient."
New drugs must go through clinical trials before they can receive FDA approval, Noel said. "From an oncologist's standpoint, we view clinical trials certainly as an important opportunity to advance the field," he said. "And so, without patient participation in clinical trials, we're not able to advance the field."
Helping Future Patients
Both Baird-Adams and Noel recognize that the Black community has had negative experiences as participants in medical research. "In this country, dating back years to the Tuskegee experiment and Henrietta Lacks, there were research practices that were not right, were not correct," Noel said. "And people were taken advantage of."
"It's not lost on me as an African American that our community has had a history of bad experiences with medical research," Baird-Adams said. "And it flickered through my mind that this is an experimental drug."
The kindness and transparency demonstrated by Noel and his team made Baird-Adams feel more confident about her decision to participate in the trial. "I just came away feeling like, wow, to be at Georgetown, to be in the hands of Dr. Noel and his team was such a blessing," she said.
"We try to do our best to demystify clinical trials and demystify research because our goal is to advance the field," Noel added. "Our goal is to help the patients that we have in front of us but also those who may come in the future."
"I just wanted to find any way that I can give back and encourage other people, people of color and anybody who has an opportunity to take advantage," Baird-Adams said. "Because these trials, as Dr. Noel says, can result in drugs that will help many, many people through the years. And I'm just so pleased to have been a part."
Kat Zambon
GUMC Communications