New Study Finds Personalized mRNA Vaccine Given with Immunotherapy Reduces Recurrence in High-Risk Melanoma Patients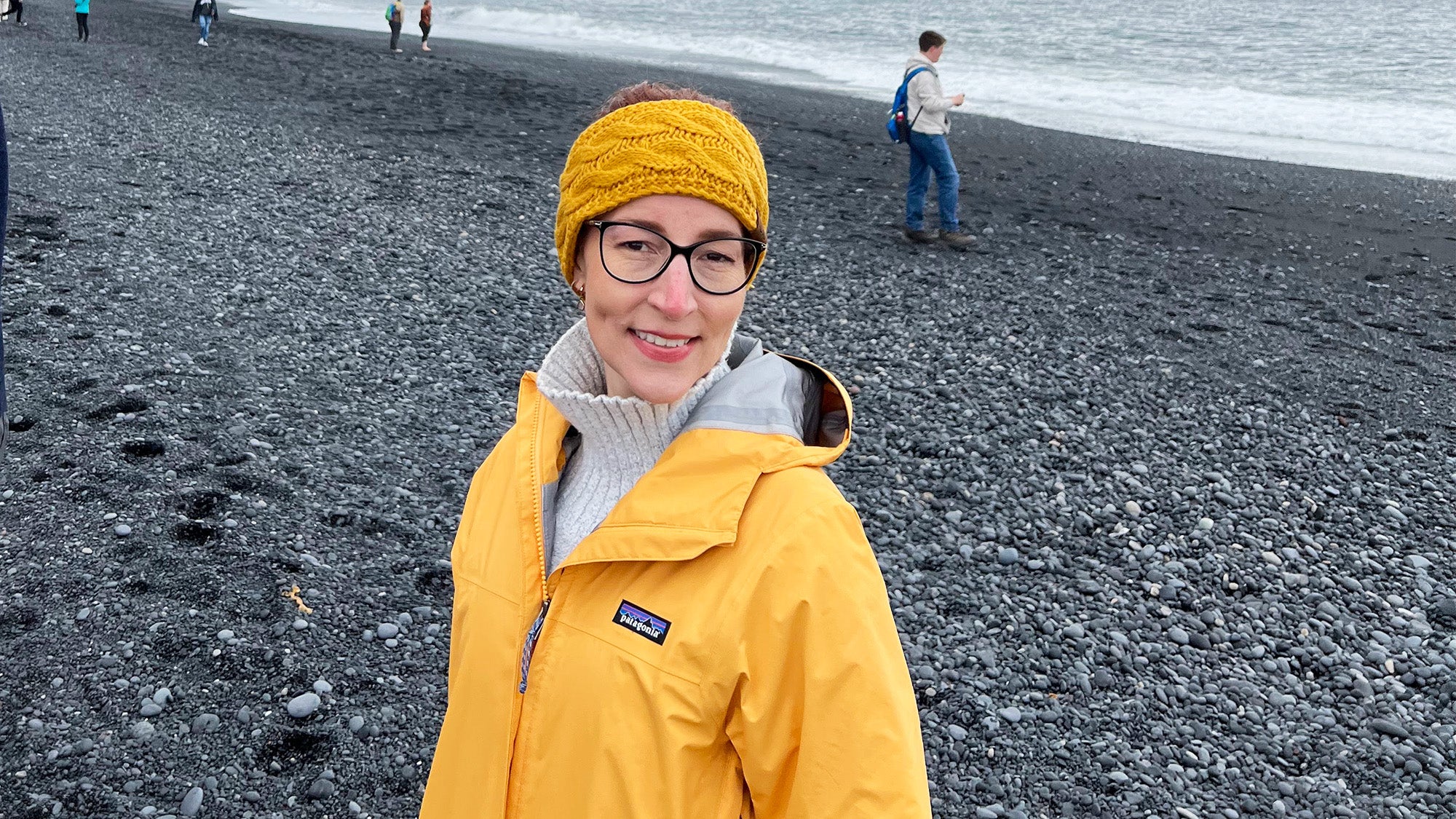 Posted in Lombardi Stories | Tagged cancer, cancer research, clinical trials, immunotherapy, mRNA vaccine
(April 28, 2023) — A new study conducted by an international team of researchers, including clinical investigators at Georgetown University's Lombardi Comprehensive Cancer Center, demonstrates that a personalized cancer mRNA vaccine combined with immunotherapy reduces recurrence and improves survival for people with advanced melanoma.
The investigational mRNA vaccine, when combined with the immunotherapy drug pembrolizumab, was shown to offer a more potent punch than immunotherapy alone in this phase II clinical trial. The individualized vaccine is a highly targeted drug that goes after 34 patient-specific proteins associated with their melanoma. Pembrolizumab alone acts more broadly to activate T-cells to target cancer cells.
Pembrolizumab is one of the current standard-of-care treatment options for patients who have had surgery to remove their melanoma and face a high risk of the cancer returning. The combination was found to reduce the risk of recurrence or death due to melanoma by an additional 44% compared to the use of the pembrolizumab alone.
The finding was reported at the April 2023 annual meeting of the American Association for Cancer Research.
Immunotherapy's Impact
Georgetown Lombardi is a leader in immunotherapy research. Immunotherapy uses the body's immune system to fight diseases, including cancer, by boosting natural defenses with activating drugs to further trigger immune responses, or by blocking cancer's ability to disable or evade the immune system.
"This is the first personalized cancer vaccine study to show an improvement over a drug like pembrolizumab in any tumor type," said study investigator and melanoma expert Geoffrey T. Gibney, MD, who led the trial at Georgetown Lombardi. "If confirmed in an upcoming phase III trial, this novel strategy for treating high-risk melanoma patients should lead to better survival outcomes and may also be applicable to patients with other aggressive types of cancer."
Patients treated at Georgetown Lombardi's consortium partner, John Theurer Cancer Center in Hackensack, N.J., were also invited to take part in the study.
"The science employed in this study and its results are particularly exciting because they demonstrate how immunotherapy is being taken to the next level by educating the patient's immune system with their own cancer cells to recognize and attack their specific cancer through the mRNA technology," said Andrew Pecora, MD, FACP, who led the study at John Theurer Cancer Center.
Melanoma is a highly lethal skin cancer; in 2023, an estimated 97,610 Americans will be diagnosed with, and 7,990 will die of, the disease. Thanks in part to advances in immunotherapy research, melanoma mortality rates declined rapidly between 2011 to 2020 by about 5% per year in people under age 50 and 3% per year in those 50 and older.
This trial enrolled adults who had surgery to remove their melanoma and were at high risk of the cancer returning. Participants were randomly assigned to receive up to nine doses of the mRNA personalized vaccine every 21 days plus pembrolizumab or just pembrolizumab every 21 days until their disease recurred, unacceptable toxicity developed, or they completed a year of treatment, whichever happened sooner.
Familiar Technology
Among 107 study participants at 22 study sites who received both the mRNA vaccine and pembrolizumab, the cancer recurred in 24 patients (22.4%) within two years of follow-up, compared with 20 patients out of 50 (40%) who received only pembrolizumab.
The mRNA vaccine platform may sound familiar to many — it is the same technology used for the Pfizer-BioNTech and Moderna COVID-19 vaccines developed to help prevent serious disease due to exposure to the SARS-CoV-2 virus. "What is interesting to note is that the technology predates COVID — it was a cancer treatment platform that was adapted for COVID vaccines," said Gibney.
The mRNA vaccines provide instructions for cells to make proteins. In cancer, the vaccines are designed to teach the body's immune system to recognize cancer cells as different from normal cells. In this case, the vaccine triggers an immune response to specific abnormal proteins, called neoantigens, that are made by cancer cells.
Based on a patient's tumor tissue, researchers were able to analyze their cells for neoantigens that were specific to each melanoma and create a personalized mRNA vaccine. This approach aims to activate T-cells specific to the neoantigen proteins encoded by the mRNA. Those T-cells could then attack any residual melanoma cells attempting to grow.
Gibney noted that while the patients in the trial needed to have enough tumor tissue to be analyzed for development of a personalized vaccine, the researchers just need enough tissue for genetic sequencing, which can be done on smaller tumors, meaning that more people, including those at earlier stages, could possibly be eligible for this approach.
One Patient's Story
Angela Evatt, who was diagnosed with stage IIIC melanoma in January 2020 following surgery to remove a cancerous lesion, enrolled in the trial after discussing treatment options with Gibney.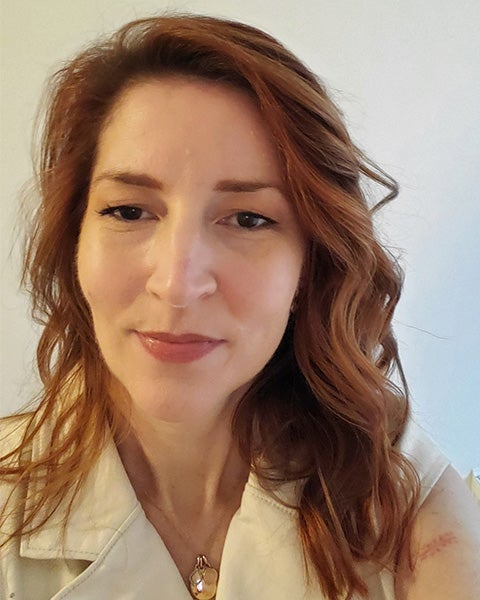 Evatt, 45, who works around the health care field, said she was familiar with some limitations of clinical trials, recognizing that they don't always benefit those who enroll. But one important factor in her decision to participate was the attention she knew she'd receive.
"You're followed really closely [in clinical trials]. So I was like, it'd be nice if I was followed even more closely than typical," she recalled.
Evatt started the trial in March 2020, receiving immunotherapy with pembrolizumab along with an injection of the experimental vaccine every three weeks for a year.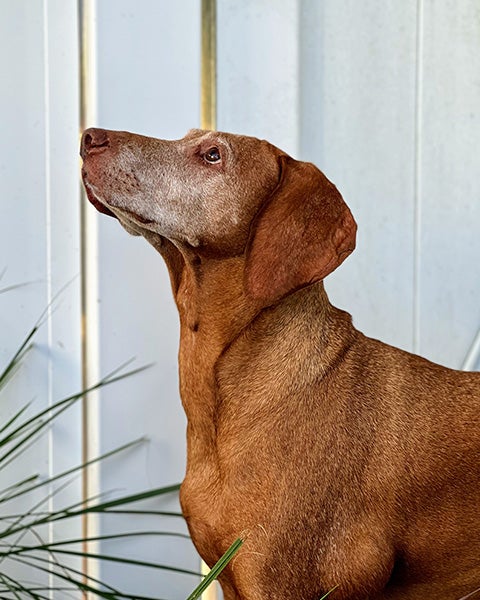 "I didn't have any expectations that there would be any significant results or anything," Evatt said, who had been following news about the trial's outcome. "It is promising and it's nice. If I was diagnosed like 10, 20 years ago, the prognosis might not be as good."
But for Evatt, while her cancer is at bay, the thought of its return looms.
"I think it reassured me a little bit. It does give me some comfort, but really, when you have cancer, you have cancer, and there's still that anxiety."
Gibney and his team expressed their appreciation toward patients, including Evatt, for their support and participation in cancer research. "We are extremely grateful to all of our patients and families who participate in clinical trials. These efforts help move the field forward and provide future patients effective options to treat their cancers. Without their commitment, we would not have all of these incredible therapeutic developments in melanoma and other cancers."
---
The study was funded by Moderna Inc. of Cambridge, Mass., and Merck of Rahway, NJ. mRNA-4157/V940 is being jointly developed and commercialized by Moderna and Merck. Merck manufactures pembrolizumab. The U.S. Food and Drug Administration has granted Breakthrough Therapy Designation to mRNA-4157/V940 in combination with pembrolizumab, a designation that may reduce the length of FDA review of clinical trial results.
Disclosures: Gibney has no financial interests in Moderna or the clinical trial other than participating as the principal investigator at Georgetown University's Lombardi Comprehensive Cancer Center. He reports consulting activities with Merck (related to pembrolizumab) and other unrelated companies including Bristol Myers Squibb, Novartis, Iovance, Lyell Immunopharma, Immunocore, Eisai, Huyabio, Regeneron and Genentech, as well as institutional research support from Exelixis.