FDA Approves Lung Cancer Drug Supported by Georgetown Lombardi Research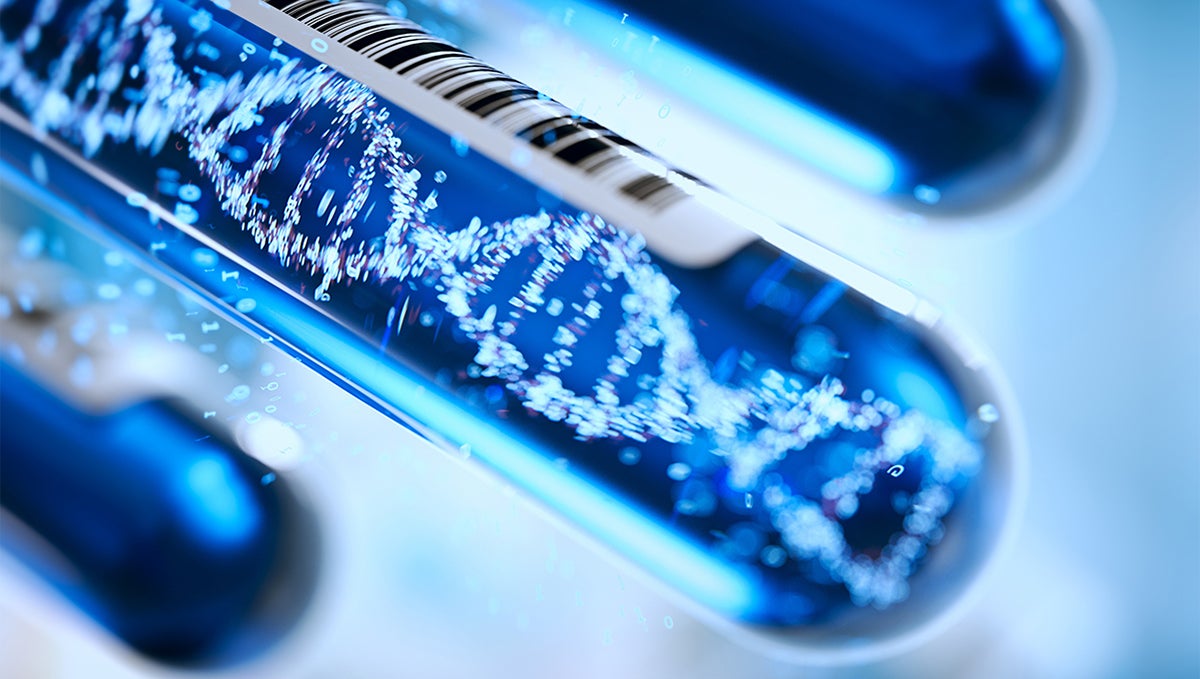 Posted in Lombardi Stories | Tagged cancer, cancer research, clinical trials, lung cancer, non-small cell lung cancer
(September 14, 2020) — Julie Shanholtz was having an uneventful summer in 2017 working full time with the same employer she'd had for the past 30 years when she developed an "odd cough" that quickly became severe, but no other symptoms.
"I had always been very active and healthy — and didn't smoke," the 54-year-old recalls.
Within two weeks of her worsening cough, she was diagnosed with stage IV non-small cell lung cancer (NSCLC). She began taking chemotherapy — which she described as "challenging." After one year, her scans revealed the treatment was no longer working.
Precision Medicine at Georgetown Lombardi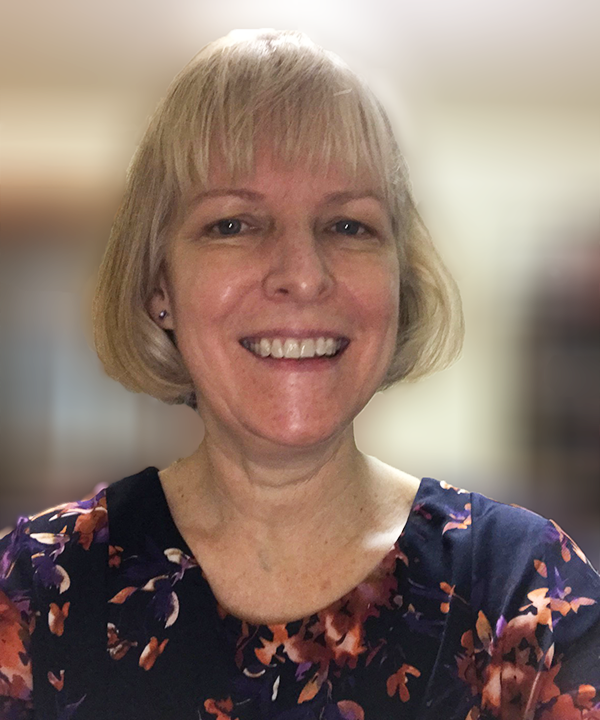 Genetic testing on Shanholtz's tumor — sometimes described as tumor molecular profiling or genetic sequencing — revealed an uncommon gene alteration called a RET fusion. This alteration triggered the cancer's spread.
Her oncologist had learned of a clinical trial testing a novel drug — BLU-667, later named pralsetinib — specifically for the kind of cancer she had. The only cancer center in the region with the study was Georgetown Lombardi Comprehensive Cancer Center.
"I started the trial very quickly after my first appointment and have currently been on the drug for two years," Shanholtz says. "I no longer have that cough and have no shortness of breath."
Shanholtz's doctor at Georgetown Lombardi is Stephen V. Liu, MD, a nationally recognized leader in treating lung cancer.
"Often, we use a blunt treatment for the many forms of non-small cell lung cancer, but precision medicine is changing that," says Liu.
As a National Cancer Institute-designated Comprehensive Cancer Center, Georgetown Lombardi offers patients the opportunity to participate in clinical trials with the most advanced therapies being studied before they're approved.
"Within six months of starting the clinical trial drug I could return to work full time," Shanholtz says. "The drug is a pill I take once a day. It has prevented the cancer from growing and spreading further, and decreased my tumor size by 70%. I have few side effects except some swelling under my eyes and fatigue, which is managed now that I walk one to two miles daily."
The drug has worked for many others as well, which led to pralsetinib's approval earlier this month by the Food and Drug Administration (it is now marketed as GAVRETO™).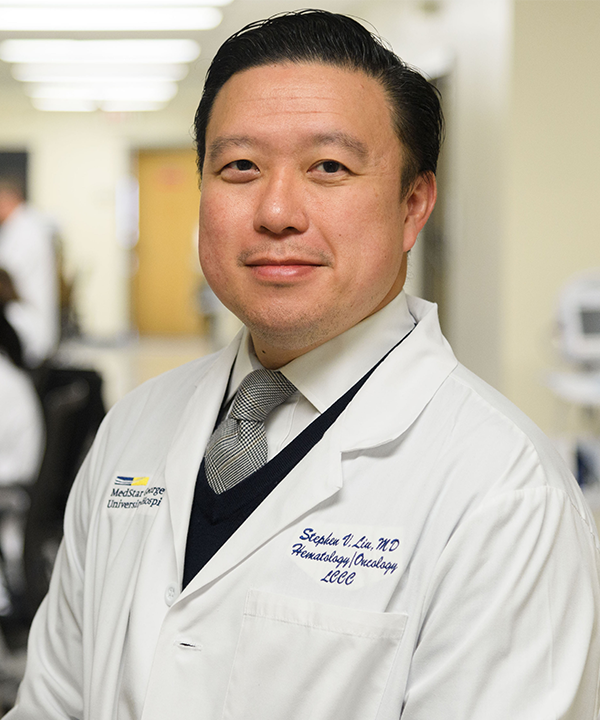 While uncommon, the 1-2% of people who have the mutation "can now be treated with a well-tolerated drug that will work more often than not," says Liu, who led the study at Georgetown Lombardi.
"Ms. Shanholtz's case is an example of why seeking treatment at a comprehensive cancer center like Georgetown Lombardi is so important," he says. "We have many clinical trials and are able to provide access to cutting-edge treatments long before they're approved."
COVID-19's Impact
For many cancer patients, the COVID-19 pandemic has added another worrisome complexity. Shanholtz was in the clinical trial when Georgetown Lombardi moved to telemedicine for a majority of its patients.
"Prior to COVID-19, I was coming in every month or so for lab work and other tests and to pick up my medication," she says. "When COVID shut down the clinic, I was concerned I'd lose access to the drug keeping me alive."
But Liu led the charge working with Blueprint, the maker of pralsetinib, to ensure patients, including Shanholtz, could continue receiving the drug.
"Having consistent data from all clinical trial patients is critical for us to learn more about that drug, but these highly unusual circumstances require extraordinary actions."
"Dr. Liu has made this frightening time smooth sailing by arranging for me to have my scans and lab work done closer to my home," Shanholtz says. "My drug is delivered to my home and I've had video appointments and email exchanges with Dr. Liu anytime I've had questions."
While the therapy Shanholtz is taking is now FDA approved, she'll stay in the clinical trial so that doctors can gather more evidence that could inform the treatment of other kinds of cancer with the same gene alteration.
"I may never know what triggered my cancer," Shanholtz concludes. "I offer my sincere gratitude to Dr. Liu, Tisdrey Torres, NP, and the oncology nurses at Georgetown for the genuine support and outstanding care I received when I chose to first embark on my clinical trial journey two years ago."
Karen Teber
GUMC Communications