When Enough is Enough! Smoking Cessation at Georgetown Lombardi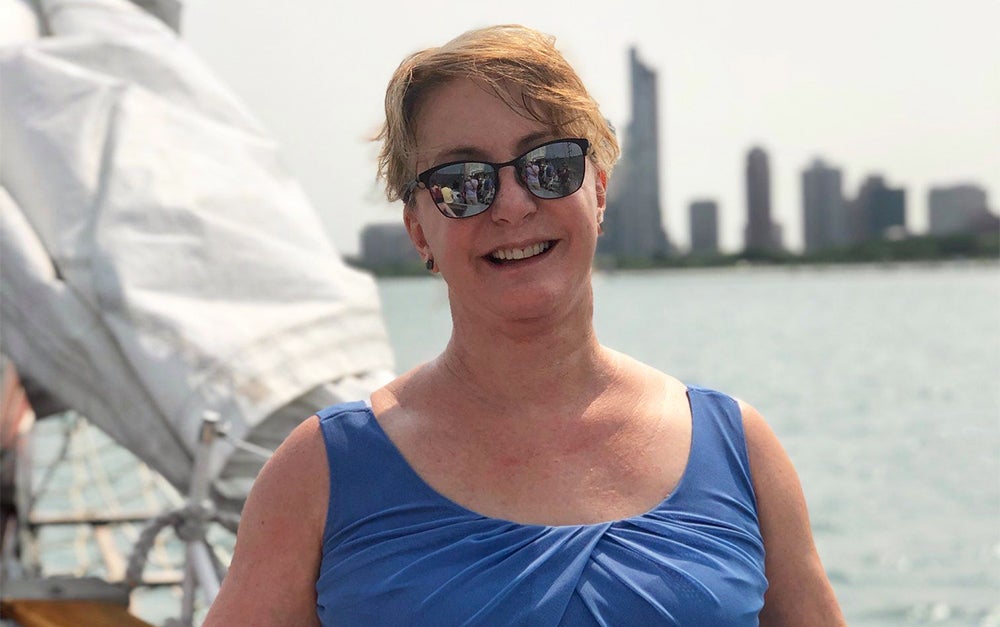 Posted in Lombardi Stories | Tagged lung cancer, smoking cessation
(September 23, 2019) — We all know it's hard to quit smoking. However, Kathryn Taylor, PhD, professor of oncology and a member of Georgetown Lombardi Comprehensive Cancer Center's Cancer Prevention and Control Program, knows that quitting smoking after a cancer diagnosis improves chances of recovery, a potentially powerful incentive. So with that as a driving force, she started a program to help patients quit.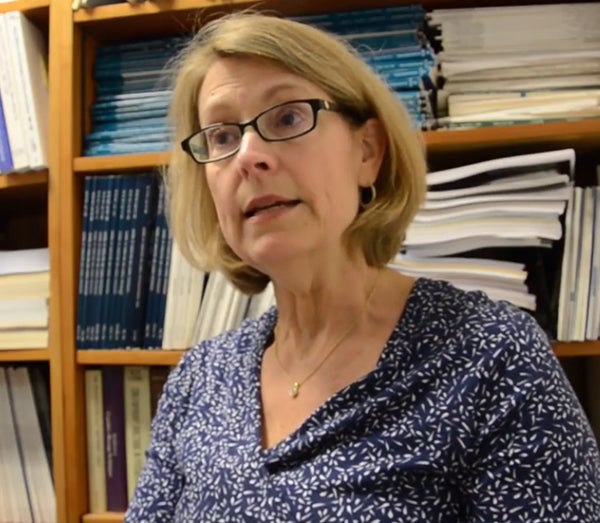 "Smoking cessation among cancer patients reduces the likelihood of a recurrence of the cancer. It increases the effectiveness of the cancer treatment itself. It reduces death due to cancer. In addition, smoking cessation among cancer patients improves quality of life as well as the well-being of family members of the cancer patient," says Taylor.
In 2017, Taylor and her colleagues set up the Smoking Treatment and Recovery Program, or STAR program, for cancer patients at Georgetown Lombardi Comprehensive Cancer Center in MedStar Georgetown University Hospital.
The STAR program begins with a one-hour face-to-face evaluation session to explore possible cessation techniques with each patient. This session can also be conducted by phone, depending on a patient's preference. This is followed up with further in-person and phone appointments.
Seeing another strong opportunity to connect with people who smoke, Taylor launched the Lung Screening, Tobacco, and Health study for people who are at high risk for lung cancer and are undergoing a lung cancer screening scan. She hopes to better understand ways of helping people stop smoking.
A Hardcore Smoker
Darilyn Gould started smoking as a teenager and on numerous occasions tried to give up the habit.
"When I was 15, I started working at a dry cleaners and was told to check all pockets. There was a pack of cigarettes in a pocket, and that's where I got my first cigarette."
Gould went on to join the military and served as a Polish linguist from 1976 to 1980 and later went on to become an officer. In 1985, while Congress still prohibited women from serving in combat units, she served in a tank brigade and an attack helicopter battalion. Her service ended in 1990 shortly after her son was born.
In November 2014, Gould saw a physician on local television talking about how veteran smokers are "hardcore," that many start smoking in their teens and that they are the hardest group of people to get to quit. She remembers that everything the doctor mentioned resonated with her.
As it was coming up to Veterans Day, the doctor encouraged veterans to book a lung scan. "He was still on the TV when I dialed the number for Georgetown," says Gould.
Once signed up for the scan, Gould was enrolled in the lung screening randomized cessation trial and smoked her last cigarette on the night before she went for her scan, on Veterans Day, November 11, 2014.
The trial is designed to determine what the optimal number of telephone counseling sessions is, and if, along with counseling and nicotine patches can help people at high risk for lung cancer stop smoking.
The scan showed a nodule, "which I guess was a precursor to lung cancer," says Gould, describing it as her "come to Jesus moment."
Gould joined a group of fellow smokers who, like her, had tried to quit many times before. Up to that point, Gould believed that she could have "just one" cigarette every now and again. But once she joined the program she soon changed her mind.
"You can't 'kind of' quit… it's an absolute commitment. And you have to really understand you're an addict, and that you can never have one again. It's a little like AA."
Still smoke-free after almost five years, Gould is grateful for the wonderful counseling she received. So much so that she now volunteers as a patient advocate for the program and trains new counselors on how to communicate with smokers.
She also has a message for those who may be considering joining the program: "I smoked for over 30 years, so I'm not going to sugarcoat the fact that quitting is a very difficult thing, or that for years afterwards you won't dream about having a cigarette. You will. But it's worth it. The good things that come from quitting just don't stop coming."
For further information on lung cancer screening eligibility and on the Lung Screening, Tobacco and Health Program, contact Joan Breece, coordinator, Lung Cancer Screening Program, at 202-444-2132.
Read more about STAR on the program website, or call 202-784-7827 (STAR) for more information.