The Right Place, the Right Time, the Right People, Thanks to Cancer Center Collaboration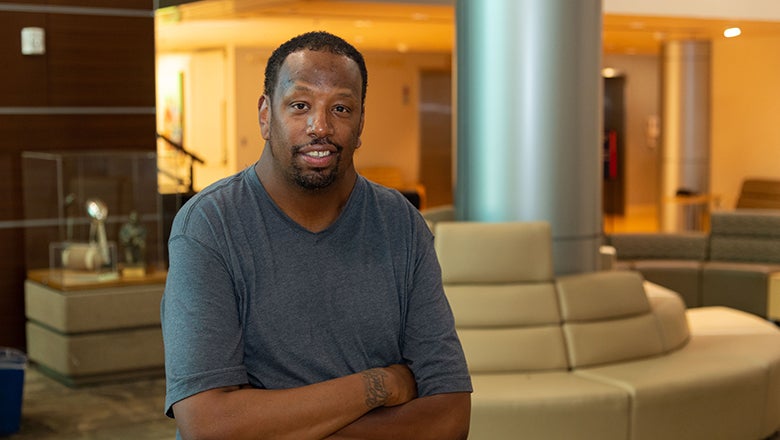 Posted in Lombardi Stories | Tagged clinical trials
(July 29, 2019) — D.C. native Salih Williams is a positive force to be reckoned with. The 42-year-old Salih, who teaches broadcast journalism at D.C.'s Dept. of Recreation, says his naturally positive outlook was vital in helping him deal with his diagnosis of lymphoma in 2016.
"I went to the doctor because I had pain in my stomach and it wasn't getting any better," said Williams. "They sent me for a couple of scans, but I didn't really think it was anything serious."
Williams was diagnosed with stage IV lymphoma and started chemotherapy immediately.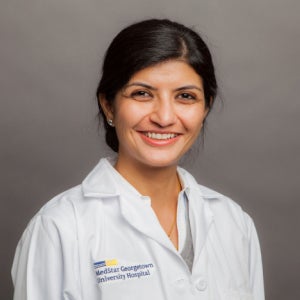 "When they told me that I had cancer, I honestly just treated it like any other hurdle I've had to overcome in my life. I refused to subscribe to the prognosis that only 40% of people with my diagnosis survive."
Following treatment in the community, his cancer returned and doctors suggested that he transfer his care to MedStar Georgetown University Hospital for a stem cell transplant.
Williams was transferred to the care of Pashna Munshi, MD, associate clinical director of the Stem Cell Transplant and Cellular Immunotherapy Program at MedStar Georgetown University Hospital. It was at this time that Munshi had a suitable clinical trial available and offered it to Williams.
Benefits of a Cancer Center Consortium
Specifically, this clinical trial "speaks to diseases which are at high risk of relapse after pretty much standard treatment like autologous stem cell transplant. Today we feel that high dose intense chemotherapy followed by autologous stem cell rescue for patients with myeloma or relapsed lymphomas may not be enough. In some cases, where the disease may display a different kind of profile and be a little more, high risk, we need to do something more, investigate other possibilities," said Munshi.
This trial originated at the John Theurer Cancer Center (JTCC) in New Jersey. John Theurer Cancer Center is a consortium member of the NCI-designated Georgetown Lombardi Comprehensive Cancer Center. There, the team were encouraged to come up with the concept of continuing the two most effective modalities for lymphoma and myeloma transplantation and immunotherapy.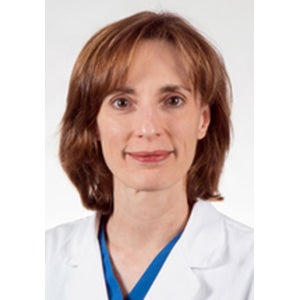 Speaking about the origins of this trial, Michele Donato, MD, chief, Stem Cell Transplantation and Cellular Therapy Program at JTCC, said, "CPIT is the first trial evaluating combined checkpoint inhibition in patients after autologous stem cell transplantation. The study has treated 35 patients with diffuse large B-cell lymphoma, T-cell lymphoma, or multiple myeloma at high risk of disease recurrence after autologous stem cell transplantation."
The cancer center consortium between the two institutions was established to build on the research-driven agenda to improve cancer care and outcomes for populations in both regions and beyond. Without this relationship, Williams would not have been able to avail himself of participation in this trial. It's something he feels very fortunate about. "I feel lucky that I was in the right place at the right time, surrounded by the right people."
Using Clinical Trials is the Only Way to Advance the Field of Medicine
"Expanding our patient access as well as our scientific realm to involve and treat these cancers and involve more patients, that is certainly a bonus to both physicians, providers and patients across the consortium," said Munshi.
Munshi emphasized the importance of clinical trials: "Using clinical trials is the only way, I feel, to advance the field of medicine in every avenue."
Both Munshi and Donato are grateful for the support they receive to develop, investigate and initiate trials at each location. Investigators with a scientific question are encouraged to think about the nature of the disease and what kind of questions need to be answered, and to develop these questions into a clinical trial.
As a result of this trial, Williams has been cancer free for one year, and he will finish his monthly check up appointments this June.