Research To Help Patients Make Informed Decisions About Breast MRI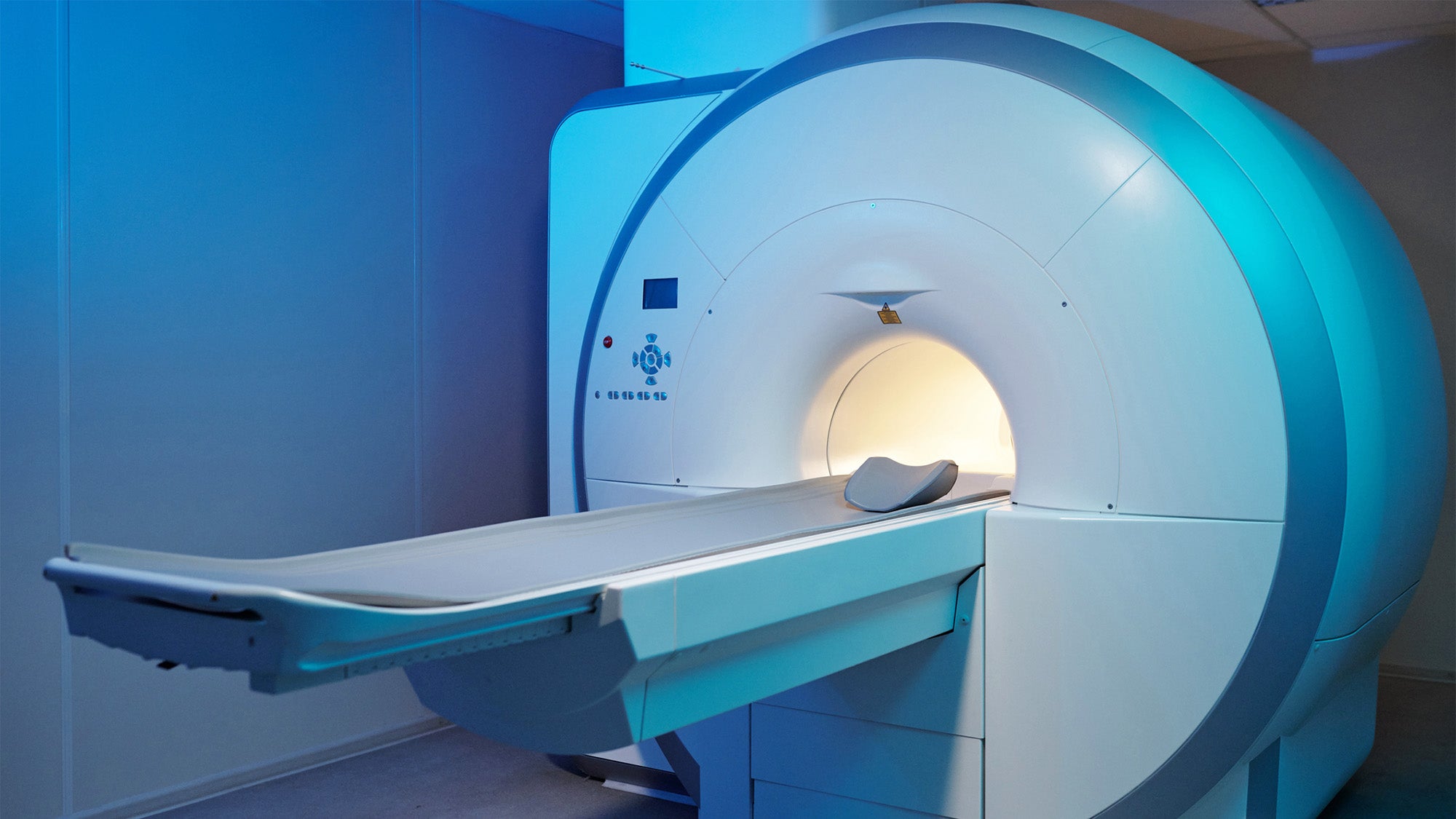 Posted in Lombardi Stories | Tagged breast cancer, breast imaging, cancer, health disparities, MRI screening, survivorship
(June 22, 2023) — While many people think that breast cancer screening and mammography are synonymous, Claire Conley, PhD, wants people to know that women who are at higher than average risk for breast cancer may also receive a breast MRI.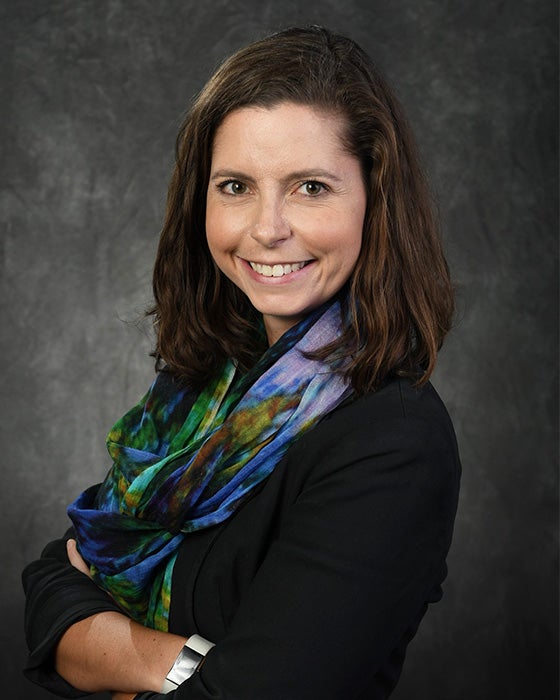 However, few of those who are eligible take advantage of the opportunity to get a breast MRI, which can detect smaller tumors earlier and increase the odds that they can be effectively treated. "Not many people choose to get an MRI, and that number is lower when we think about people of color," said Conley, an assistant professor of oncology at Georgetown University's Lombardi Comprehensive Cancer Center.
It's unclear why Black and Hispanic women are less likely to get a breast MRI. The potentially high insurance co-pay and the out-of-pocket costs are only part of the story. Health care disparities can certainly play a role. Conley says a lack of information sharing and thus awareness is certainly a possibility. "A lot of people I've talked to say that they've never even heard of a breast MRI before," Conley said.
As a researcher, Conley is exploring the reasons why and developing a tool to help patients make an informed decision on the subject. In April, she received a K08 career development award from the National Cancer Institute to support her research.
"I just want people to know that it's an option, and if they're choosing not to pursue it, that they're making an informed decision about it, as opposed to people not even being presented with the option," Conley said.
Psychology Major to Survivorship Researcher
When Conley was in high school, her mother was diagnosed with breast cancer. "I saw firsthand how cancer can affect individuals and families as people are going through the treatment process and adjusting back to life after cancer," she said.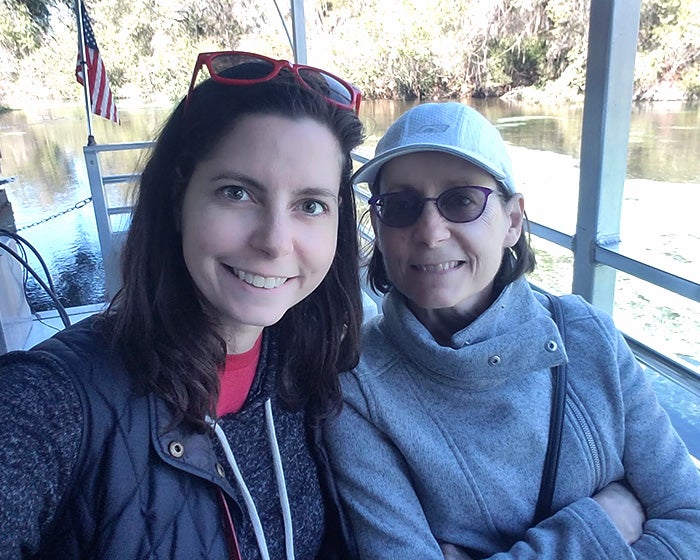 Conley's mother would later take credit for her daughter's career path. While Conley majored in psychology at the University of Notre Dame, her mother participated in a study on cancer survivors and exercise. After learning that many of those working on cancer research were psychologists, Conley's mother connected her with researchers studying ways to treat people facing depression and fatigue after receiving a cancer diagnosis.
With her background in psychology, Conley studies how people feel along the spectrum of cancer survivorship from diagnosis to end-of-life issues.
"Some people give me weird looks when I say I'm a clinical psychologist and I work in oncology," she said. "For me, it comes from a very personal place, but also, people recognize that behavior impacts cancer prevention, screening and treatment. So that's a key area for us to improve outcomes related to cancer."
The FYI on Breast MRI
There are a number of reasons someone might have higher than average risk of developing breast cancer, including having a family history of breast cancer, genetic factors or benign non-cancerous breast diseases.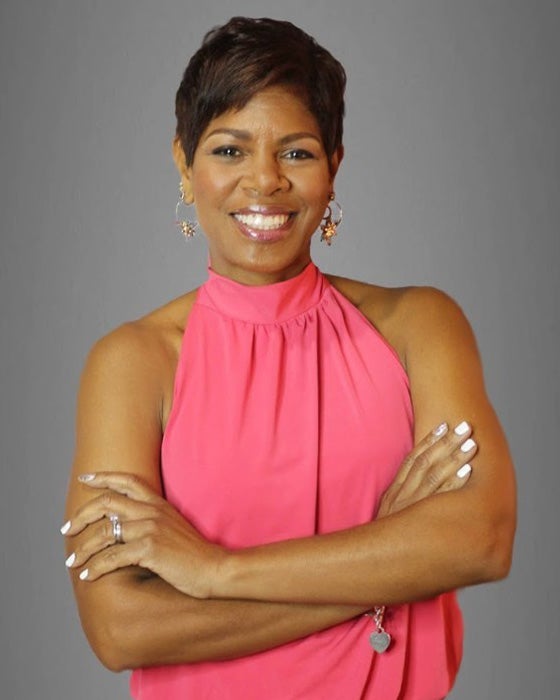 Based on her family history of breast and ovarian cancer, Melanie A. Nix and her OB/GYN decided she should undergo genetic testing, which revealed that she had the BRCA1 gene. "When we learned of my BRCA1 genetic mutation, my OB/GYN suggested that more aggressive screening, MRI, would be appropriate," said Nix, chair of the community advisory council for Georgetown's Office of Minority Health & Health Disparities Research. "We also started consulting on preventive surgeries."
Breast MRI can detect smaller cancers, but it takes more time than a mammogram and can be difficult for patients who experience claustrophobia. It can also be expensive.
"Even if breast MRI is covered by health insurance, for those with high-deductible insurance plans, you might have a high copay," Conley said. "So it's more financially burdensome than a mammogram."
Initially, Nix's insurance company refused to cover a breast MRI, a decision they later reversed after her doctor explained that she was at high risk. In November 2008, a breast MRI showed that Nix had breast cancer, which was confirmed with a biopsy.
"After my biopsy, I had a mammogram and my breast cancer was undetectable at that time," Nix said. "I was diagnosed with triple-negative breast cancer that tends to be a more aggressive breast cancer subtype.
"I do credit MRI and early detection with my survival," Nix added.
Making An Informed Decision
Ultimately, patients' breast cancer screening needs will vary based on their risk factors. "If you're applying the same guidelines for everyone, they might not fit everyone," Conley said.
Black women are more often diagnosed with breast cancer at younger ages and with more aggressive types of cancer than their white counterparts, making it important for them to talk to their doctors about breast MRI, Nix said.
"Everyone has unique circumstances that may make it more beneficial or not for them to get an MRI," she said. "Because this is such an important and potentially lifesaving decision, I would encourage women to have in-depth conversations with their medical professionals, understand their medical and family history, and fully research the pros and cons to make an informed decision."
Kat Zambon
GUMC Communications