Georgetown Lombardi Clinical Trial Helps Advance Use of Immunotherapy in Liver Cancer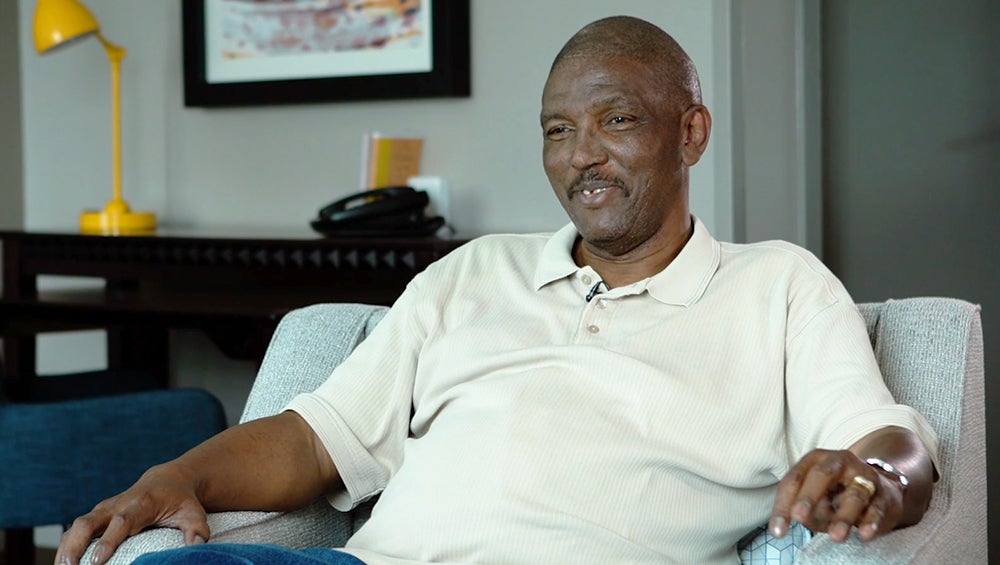 Posted in Lombardi Stories | Tagged clinical trials, liver cancer
(January 4, 2020) — In August of 2016, Dan Hilton arrived at MedStar Georgetown University Hospital to be evaluated for a liver transplant. He had been diagnosed with cirrhosis, the result of a hepatitis C infection contracted many years earlier. After multiple tests, he received unexpected news; the doctors found tumors on his liver.
They diagnosed him with hepatocellular carcinoma (HCC), the most common form of liver cancer. His prognosis was grim — only a few short years of life. But that would change, thanks to a clinical trial at Georgetown Lombardi Comprehensive Cancer Center offering him immunotherapy never before tried in liver cancer.
Hilton showed one of the most significant responses to the experimental treatment.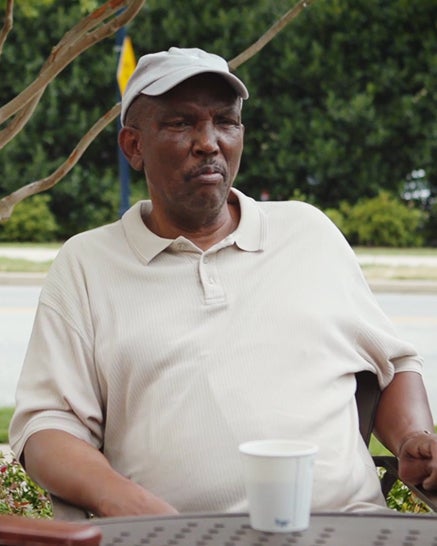 According to the American Cancer Society, more than 42,000 Americans will be diagnosed with liver cancer in 2019. HCC accounts for approximately 75% of liver cancer cases in the U.S. and is usually diagnosed at an advanced stage.
Surgery was not an option for Hilton. After treatment with standard therapy for Hilton's type of cancer failed to shrink his tumors, his doctor, Aiwu Ruth He, MD, PhD, associate professor at Georgetown Lombardi, suggested he join a clinical trial called the IMbrave150 study. The goal of the trial was to investigate the efficacy of the immunotherapy atezolizumab (Tecentriq®) in combination with bevacizumab (Avastin®), a combination of drugs already approved for the treatment of some forms of lung cancer. In this study, the combination's effectiveness was compared to sorafenib (Nexavar®), a targeted therapy, and the standard treatment.
"For 10 years, sorafenib was the only first line treatment for this form of liver cancer," says He, who has been involved with testing the drug combination from the very earliest stage of clinical testing.
This past October, the data from the final study phase were announced. The clinical trial studied 501 patients with unresectable hepatocellular carcinoma, including volunteers from Georgetown Lombardi. The atezolizumab/bevacizumab combination delayed the disease's progression, giving patients more time to live without dealing with treatments and diminished quality of life. But significantly, patients who received the combination lived longer.
Because results from an earlier phase in 2018 delivered a glimpse of the eventual promising outcome, the U.S. Food and Drug Administration (FDA) granted "Breakthrough Therapy Designation" for atezolizumab/bevacizumab as a treatment for HCC, meaning the agency would fast-track review of future data for approval. That review is now underway, with FDA approval anticipated early this year.
Hilton continues to receive the treatment by IV infusion at Georgetown Lombardi every three weeks. The drug has reduced and in some cases eliminated the tumors completely. "The last CT scan I had saw reduction in the tumors," says Hilton. "The few I still have continue to shrink."
"Dr. He is the greatest," says Hilton, 66, a rideshare driver who lives in Ft. Washington, Md. "I am grateful for her evaluation and her determination to put me on the study. She always stayed hopeful and she seemed to think this treatment would work. Because of her perseverance, I can see a light at the end of the tunnel."