'Friends of Lombardi' Group Seeks to Expand Its Impact
Posted in Lombardi Stories | Tagged Friends of Lombardi, philanthropy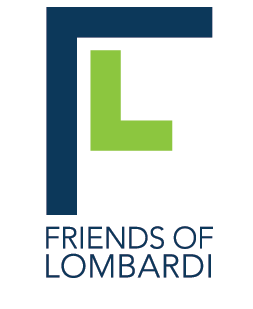 (March 1, 2016) — Many young professionals know all too well the challenge of building a network in a big city like Washington, DC. Many researchers know the challenge of securing the necessary money for their lifesaving research. By combining the social with the philanthropic, Friends of Lombardi tackles both of these challenges head on. The group gives young people an avenue to forge professional connections through happy hours and other events, while channeling their dedication to increase awareness and funding for cancer research at the Georgetown Lombardi Comprehensive Cancer Center.
Friends of Lombardi was founded nearly two decades ago, and many of its initial members have continued their involvement with Lombardi to this day. Jill Kirkpatrick and Paul Schweitzer, two of the group's original leaders, even serve as co-chairs for the annual Lombardi Gala. Now its current leaders are looking to recruit new members that want to create meaningful connections and a meaningful impact.
"We're hoping to find people with energy, who are already involved in the community, and want to do something new," says Michael Lopes, one of the group's organizers. "We're in the process of building the next foundation of the organization, so there's a unique opportunity for someone to join and offer the next big idea and play a key role in shaping the direction we take."
Adam Schindler, who has been involved with Friends of Lombardi for about five years, says being a part of the group offers its own rewards.
"There's a real sense of camaraderie and support, which makes it a great environment for younger people in the city who haven't yet established their professional networks," he says. However, he stresses that there is no age limit to getting involved. "The only requirements are that you want to make a difference and you have a passion for the cause."
Anyone interested in exploring the group will have the perfect chance in just a few months. On April 28th, Friends of Lombardi is co-hosting an event with the NFL Players Association (NFLPA), with plenty of cocktails and small bites to go around. DeMaurice Smith, executive director of the NFLPA and longtime supporter of Lombardi, will be making a special appearance, and Lopes and Schindler hint there may be a few fun surprises in store. Proceeds from the evening will go toward advancing the cancer center's cutting-edge research.
Past Friends of Lombardi events, such as last year's Toss for the Cure, have raised upwards of $15,000. Going forward, the group hopes to make an even greater financial impact. Ultimately, Lopes says, it all comes down to supporting a universal yet uniquely local cause.
"You would be hard-pressed to find someone not personally affected by cancer," says Lopes. "Lombardi is so wonderful because it is leading the global fight against cancer in our own backyard."
Click here to learn more about the upcoming NFLPA event and get your tickets!
Want to get involved in Friends of Lombardi?
Contact Dorothy Abernathy in Lombardi Development at dja57@georgetown.edu, or Michael Lopes at michael.lopes@berstein.com.