Friends of Lombardi Engaging Next Generation Leaders in Fight Against Cancer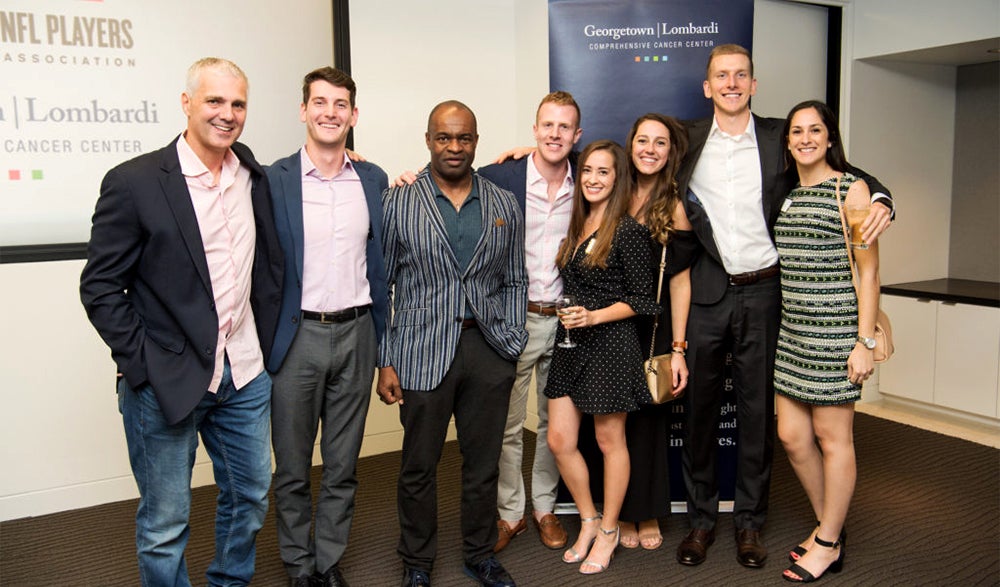 Posted in Lombardi Stories | Tagged Friends of Lombardi
(August 30, 2019) — In spring 2018, when Brett Schweitzer started planning a concert to benefit Georgetown Lombardi Comprehensive Cancer Center, he had a clear objective in mind.
"My primary goal going into this event was to get as many people under one roof to join us in our mission to fight and end cancer," said Schweitzer, a commercial real estate broker with CBRE and a board member for Friends of Lombardi, a group of young professionals dedicated to supporting cancer research at Georgetown Lombardi. "Let's try to tap into as many young, local professionals as possible and share our vision."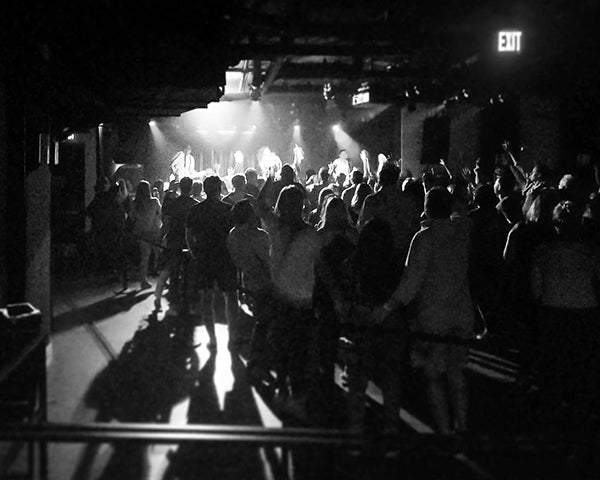 Lombardi Live: A Concert to End Cancer ultimately brought together more than 300 attendees and raised over $38,000 for the cancer center. "We were able to far exceed what I initially had in mind," Schweitzer said. The second-annual Lombardi Live concert is scheduled for September 26 at Union Stage, with tickets now available for purchase.
The event exemplified the entrepreneurial spirit that characterizes the Friends of Lombardi, said Michael Lopes, a founding member of the organization's board of directors.
"We challenge our members constantly to come up with ideas," said Lopes, vice president and financial advisor at Bernstein Private Wealth Management. "If anyone comes to us with an idea, we're going to make it happen."
"We're an unscripted group that pushes the envelope," Schweitzer said. "Our next big opportunity may still be in the works from the board members, or maybe someone who hasn't even joined yet."
Motivated by Family and Friends' Cancer Connections
The origins of Friends of Lombardi date back over 20 years, when a group of local professionals took an active role in organizing events for Georgetown Lombardi, including the Men's Event and Lombardi Women. One of these professionals was Brett's father, Paul Schweitzer, a longtime Georgetown Lombardi supporter who helped found the Men's Event.
"Cancer has played an unwelcome role in my family history, and the subsequent effort to fight this disease has been consuming," Brett said, adding that cancer took his grandfather's life.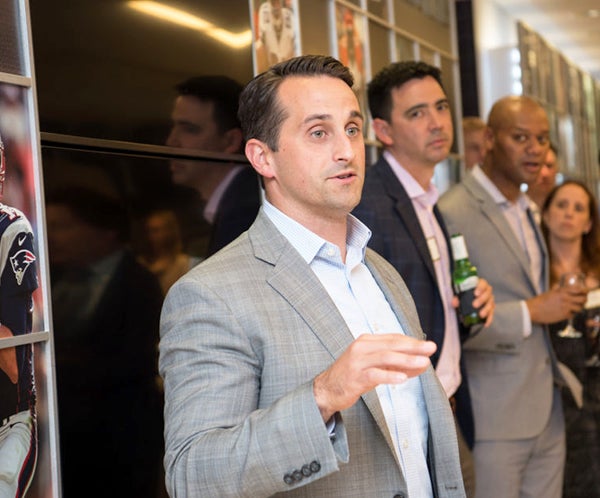 More recently, Schweitzer's sister-in-law was diagnosed with breast cancer while she was pregnant, highlighting the importance of the research taking place at Georgetown Lombardi. "It's really become more meaningful to me," he said.
Similarly, Lopes began fundraising for Georgetown Lombardi after another friend's wife was diagnosed with breast cancer while pregnant. "I had no idea what Georgetown Lombardi was," he said. "It started as just supporting it from a sponsorship perspective."
Lopes was then asked to work with other young professionals to raise money and awareness for research at Georgetown Lombardi. "We had some events — receptions at the NFL Players Association, happy hours — but we ran into a challenge that was that this was a very transient city," he said. "So we developed the idea of creating something with more structure."
After creating a board of directors, the group started actively recruiting new board members. "What we've been able to do is really rely on our networks and the programming, the events we put on, to attract and recruit new board members," Lopes said. "There's no shortage of organizations and boards that you can join in the area. There are very few where you can come in and have a big impact."
Looking for New Members
While they work in different professions, including accounting, consulting and real estate, all of the Friends of Lombardi board members are united by their personal connections to cancer and motivated by the opportunity to fight the disease. "They're genuinely great people who want to do good for their community and create positive change," Schweitzer said.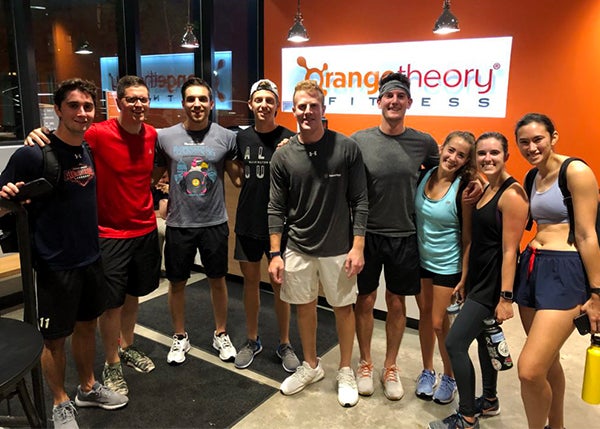 With support from the Georgetown Lombardi advancement team, the Friends of Lombardi draw upon the resources of their personal and professional networks to develop and execute innovative fundraising events. "We're able to leverage them and put these things on with relatively little overhead," Lopes said. "You learn by doing and you have a lot of opportunity to do."
As part of this effort, Friends of Lombardi wants to engage more young professionals in the mission and has therefore created an avenue for these individuals to join the group as dedicated members in finding a cure for cancer. The membership empowers young professionals to pursue creative opportunities that will raise awareness and engage additional members in their communities. New members will also be engaged with Georgetown Lombardi's progress in the fight through research updates, access to special events, and an annual invitation to tour a lab and spend an evening with a Georgetown Lombardi researcher.
Additionally, all new members will be encouraged to initiate their own fundraising events — from trivia nights or happy hours to 100-mile bike rides and everything in between. "We are looking for the person who's got the next great idea that they're passionate about," Schweitzer said. "That's what our group needs."
Ending cancer is something that will not happen in a vacuum, and this latest effort by the Friends of Lombardi aims to connect as many people as possible to this important cause.
Visit the Union Stage website to purchase tickets for Lombardi Live: Concert to End Cancer with White Ford Bronco on September 26.