Friends of Lombardi Drive Successful Fundraiser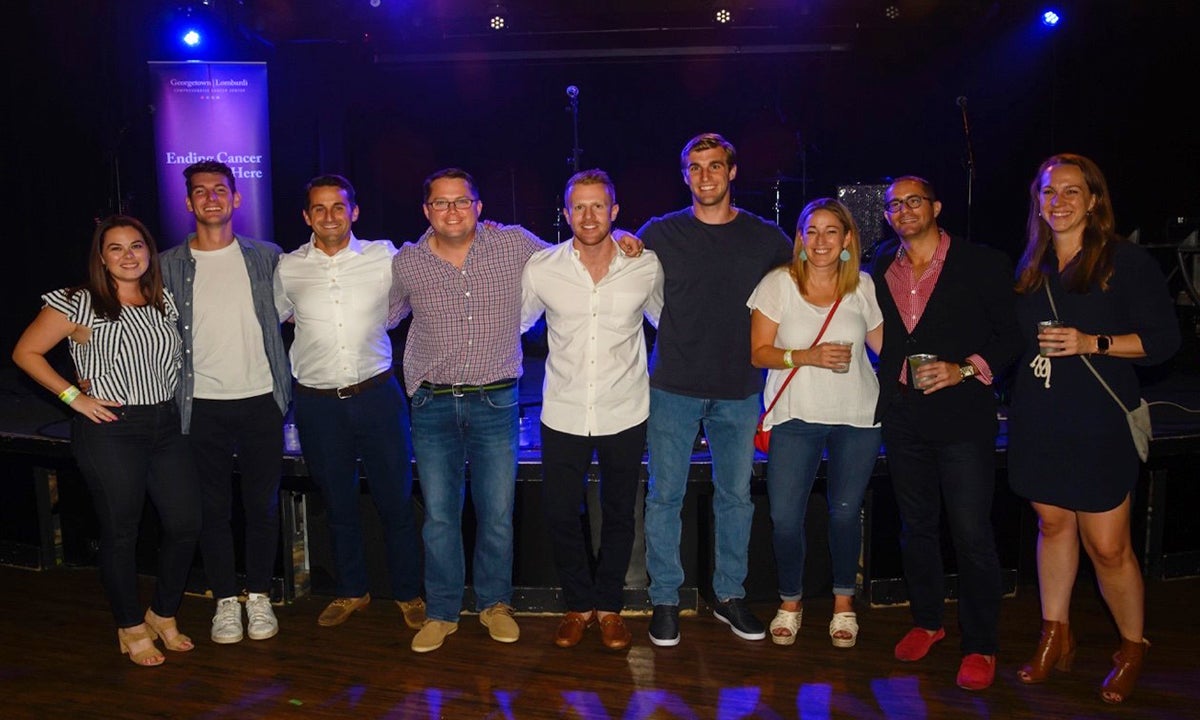 Posted in Lombardi Stories | Tagged Friends of Lombardi
(October 4, 2019) — Organizing a charitable concert is no mean feat, but for the second year in a row, the Friends of Lombardi made it look easy. The Lombardi Live: Concert to End Cancer took place at Washington, DC's Union Stage at the Wharf this week and featured the popular '90s cover band White Ford Bronco.
This group of innovative volunteers ensured that almost 400 people attended the Sept. 26 concert in order to raise funds to support cancer research at Georgetown Lombardi.
Friends of Lombardi is a group of young professionals based in DC who have made it their business to support the mission of Georgetown Lombardi Comprehensive Cancer Center by hosting events and activities in the DC area to raise awareness and fundraise for cancer research.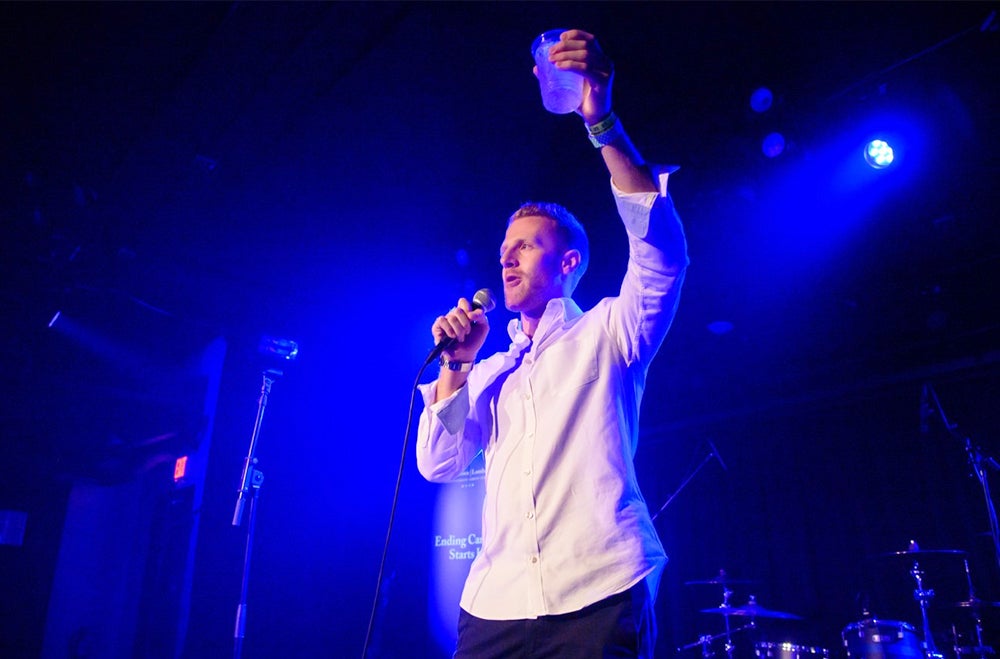 "FOL is unique in that our agenda, for the past few years, has been unscripted. All members are passionate and driven by a strong entrepreneurial spirit, which in turn creates a platform that empowers those within and, ultimately, an opportunity to become a part of something bigger than any one of us," says Brett Schweitzer, a board member.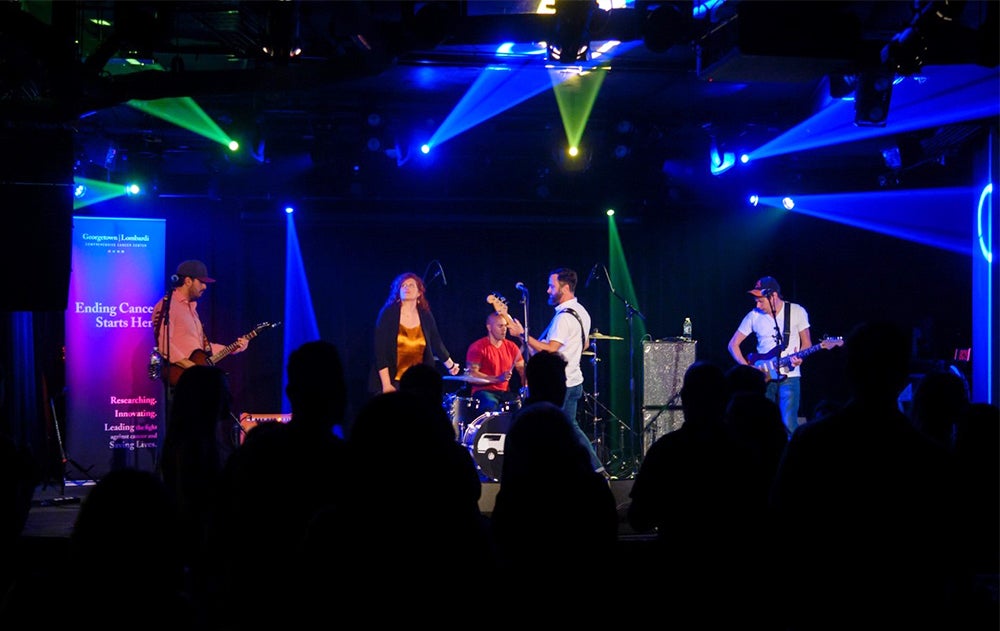 Organizers say the big challenge they faced this year was how to build upon the success of the inaugural event in 2018. They were grateful to have the opportunity to work with the popular group White Ford Bronco for the second year in a row and very happy that the attendance numbers increased this year also, due to the vast and growing network of the Friends of Lombardi group.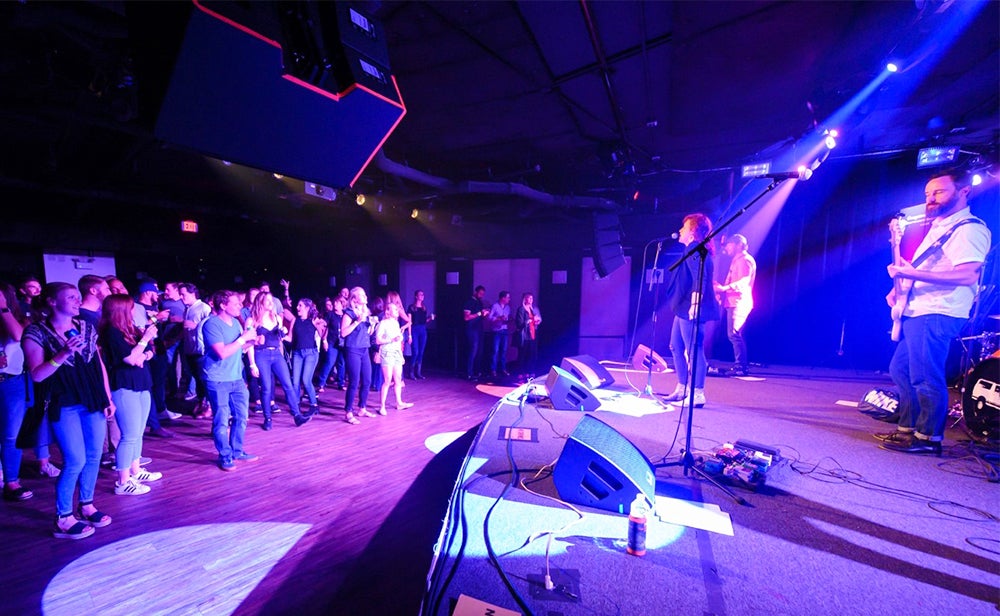 As this fearless group of volunteers continues to grow, the hope is "that awareness surrounding the fight against cancer becomes more top of mind, and an outreaching ripple effect is created. This year's concert was truly a celebration of all the amazing accomplishments we've made, and the many more that lie ahead," says Schweitzer.
This year's concert raised $43,000 for cancer research, an increase of almost $6,000 from last year's event. This year's 18 sponsors ensured that all funds raised went directly to Georgetown Lombardi's cancer research program.