Clinical Trial Result Leads to New Treatment Option for Hard-to-Treat Breast Cancer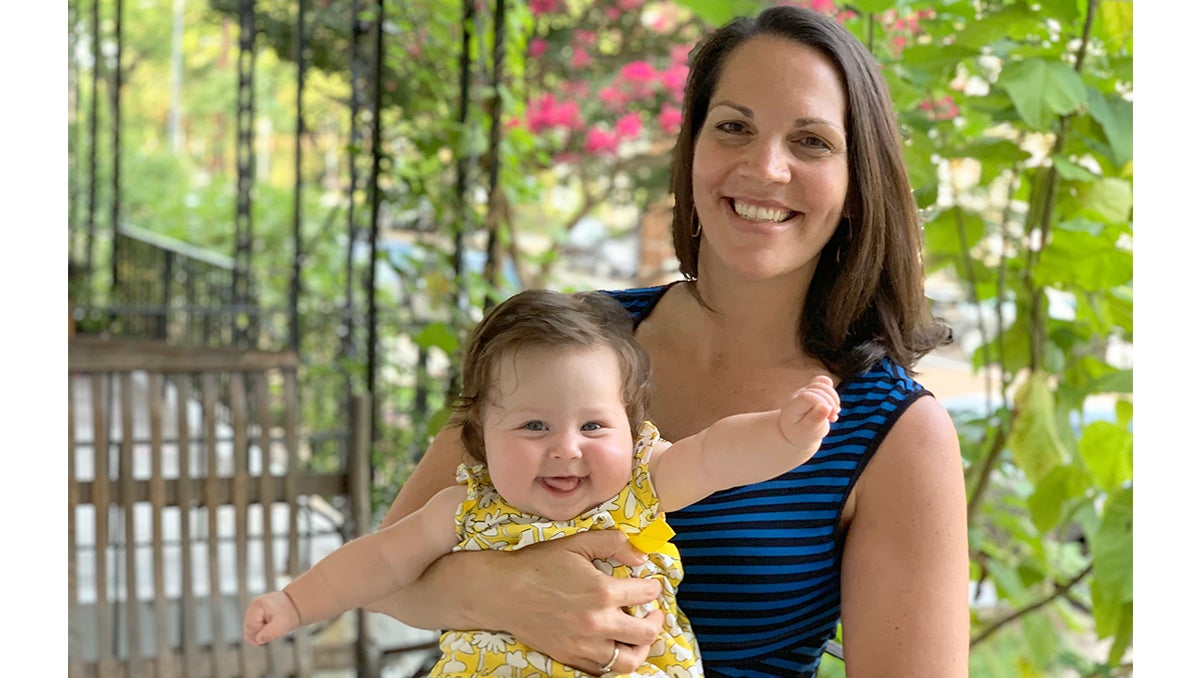 Posted in Lombardi Stories | Tagged breast cancer, cancer, clinical trials, triple-negative breast cancer
(June 4, 2021) — A clinical trial exploring a new treatment for breast cancer found that women with a hard-to-treat form of the disease lived longer without the disease coming back following treatment. The trial was conducted at sites around the world, including Georgetown Lombardi Comprehensive Cancer Center.
"This finding represents a significant step forward and changes how we treat women with this type of cancer," says Claudine Isaacs, MD, professor of medicine and oncology and leader of the Clinical Breast Cancer Program at Georgetown Lombardi.
The results of the trial, reported online June 3 in the New England Journal of Medicine, included women with triple-negative breast cancer — an aggressive type of breast cancer that tests negative for three common features: estrogen and progesterone receptors, and an excess of a protein called HER2. Women in the study also had inherited a mutation in their BRCA1 or BRCA2 genes, genes known to increase the risk of cancers.
According to the American Cancer Society, triple-negative breast cancer accounts for about 10-15% of all breast cancers and tends to be more common in women younger than age 40, who are African-American, or who have a BRCA1 mutation. Cancers in which any of the three features are present can be targeted by existing therapies. Fewer treatment options exist for triple-negative breast cancer.
Impactful Findings
The drug studied is a pill called Lynparza (made by AstraZeneca and Merck & Co.). It was given to a group of women (about half of those in the study) after they received standard surgery and chemotherapy to treat their cancer. The other half of women in the study were given a placebo pill that looked like the real drug. The two groups were then compared.
The findings were so impactful that the outcome of the study was reported earlier than planned — more women who received the active drug lived longer without the disease.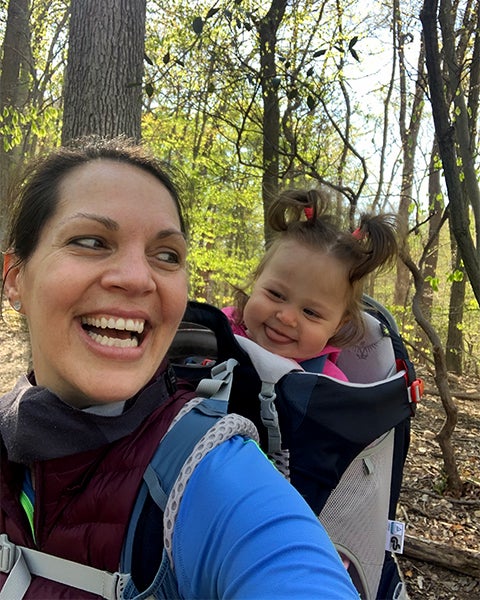 Brandi Durkac Farmer, 42, was pregnant when she was diagnosed with triple-negative breast cancer in 2016.
"I lost the pregnancy. That was the hardest thing for me… to navigate two such enormous challenges at the same time," Farmer says, acknowledging the desire to share her story to help other women going through the same experience.
For the Greater Good
After chemotherapy and surgery, she volunteered for the clinical trial, but still doesn't know if she got Lynparza or the placebo.
"We think I probably got the Lynparza because I had some side effects that Dr. Isaacs said had been reported by others on the clinical trial," Farmer says.
Farmer, now a new mom to 14-month-old Sofie, has no signs of cancer and will hit her five-year mark being cancer free in August.
Her motivation to participate in the clinical trial arose from a desire to contribute to the greater good of curing cancer. "I benefited from those who volunteered for clinical trials before me," she says. "I wanted to pay that forward by participating in this trial and supporting clinical research."
Great Strides
"We continue to make great strides in treating breast cancer, and more is yet to come from this class of drugs," Isaacs says.
Lynparza is a pill that inhibits an enzyme called PARP, which is responsible for repairing damaged DNA.
"In this case, we don't want the DNA in a cancer cell to be repaired — we want it to die. Drugs like Lynparza, called PARP inhibitors, block PARP from doing its job," Isaacs explains. "We are studying other PARP inhibitors in combination with immunotherapy and other settings, so we expect more treatment advances. But we can't make these advances without our clinical trial volunteers like Brandi. We are grateful for all of them."