CDI / Georgetown – Postdoctoral Seminar Series
About the Series
Launched in 2020, this consortium-wide seminar series highlights research by our postdoctoral and clinical fellows.
2020-2021 Speakers
October 27, 2020
Megan Mitchell, PhD
Dr. Olivier Loudig Lab
Title: "Optimization of a versatile, high-purity exosome purification assay for biomarker discovery"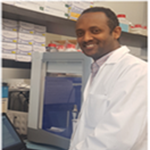 Dereje A. Negatu, PhD
Dr. Thomas Dick Lab
Title: "Human gut microbiota metabolite targets amino acid biosynthesis in Mycobacterium tuberculosis"
April 27, 2021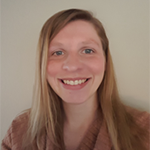 Kelly O'Neill, PhD
Dr. David Perlin Lab
Title: "Elucidating Molecular Heterogeneity Within the Glioblastoma Multiforme Tumor Microenvironment Using Matrix Assisted Laser Desorption/Ionization (MALDI) Mass Spectrometry Imaging (MSI)"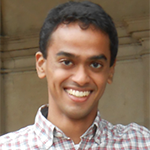 Uday Ganapathy, PhD
Dr. Thomas Dick Lab
Title: "A Leucyl-tRNA Synthetase Inhibitor with Broad-Spectrum Anti-Mycobacterial Activity"
May 12, 2021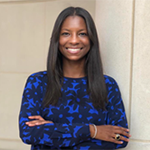 Randi Williams, PhD
Mentor: Kathryn Taylor, Ph.D. and Lucile Adams-Campbell, Ph.D.
Title: "Multilevel Approaches to Address Cancer Disparities in the Clinical Context"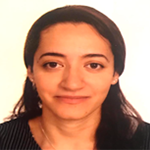 Shaymaa Bahnassy, PhD
Mentor: Rebecca B. Riggins, Ph.D.
Title: "Subclonal Hypermutation as a Potential Mechanism of Drug Resistance in HER2+/ER+ Breast Cancer"
The 2021-2022 series is currently being scheduled, please check back for more information.