Drug Discovery and Development Resources at Georgetown-Lombardi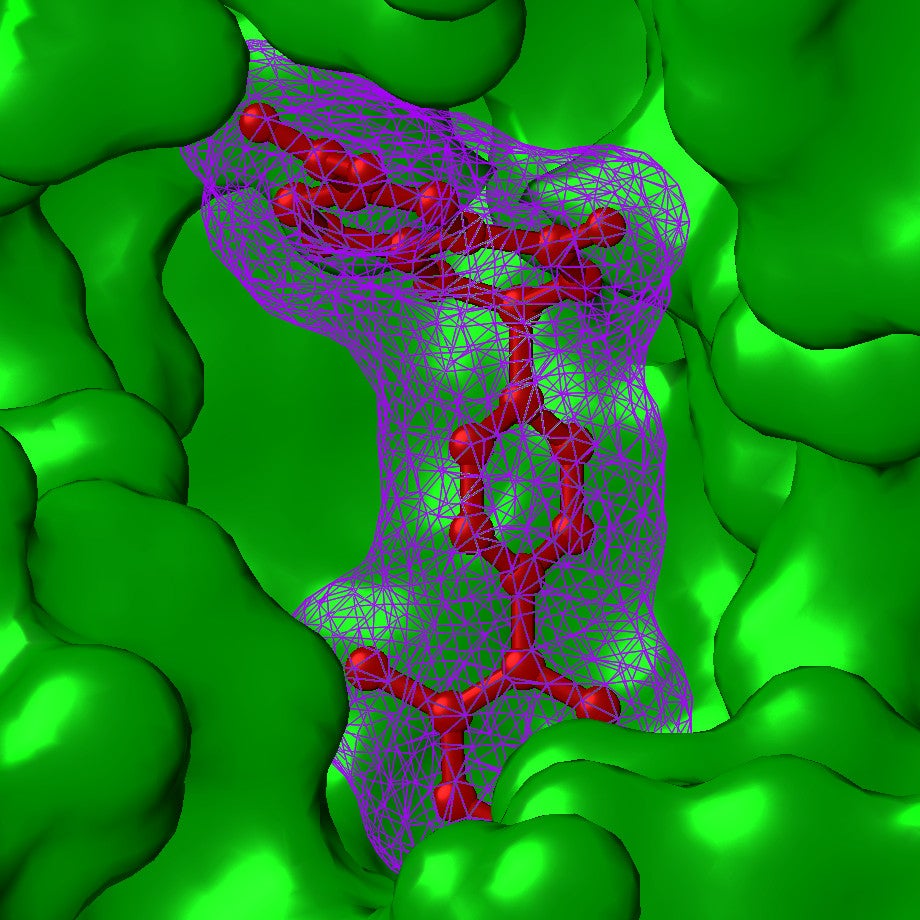 The Georgetown-Lombardi Shared Resources are home to a number of resources that specialize in drug discovery and development:
Computational Chemistry Shared Resource (CCSR)
Contact: sd233@georgetown.edu
https://lombardi.georgetown.edu/research/sharedresources/ccsr/
The primary mission of the CCSR is to accelerate the development of research projects and molecular therapeutics for Georgetown-Lombardi members. The CCSR Core Facility provides a wide array of proprietary and commercial services for drug screening, drug repurposing, computational-based simulations and modeling of chemical and biological systems. Located on the GUMC campus, the CCSR offers specialized expertise to researchers across the consortium to:
Reduce the time and costs involved in drug development
Develop and test hypotheses in silico using novel technologies & strategies before executing costly experiments
Provide additional justification for experimental results obtained in the laboratory
Aid in the analysis, and communication of results for grant submissions, publications, and presentations to the scientific community.
Medicinal Chemistry Shared Resource (MCSR)
Contact: cw27@georgetown.edu
https://lombardi.georgetown.edu/medicinal-chemistry-shared-resource-mcsr-overview/
The primary mission of the MCSR is to provide consultation, support, services and know-how in collaborative drug discovery and development efforts at Georgetown University. The MCSR is an experienced team with in-depth expertise across the chemical, medicinal and pharmaceutical sciences. Core strengths lie in synthetic organic chemistry, methodology development, organic compound design, structure analysis and SAR mapping. Located on the GUMC Campus, the MCSR offers specialized expertise to researchers across the consortium including:
multi-step synthesis of milligram to gram quantities of pharmaceutically relevant compounds of high quality (based on 1D NMR spectroscopy, 2D NMR, HPLC, elemental analysis, mass spectrometry, X-ray analysis) for in vitro and in vivo testing,
structure elucidation and purity control of compounds obtained from outside sources,
determination of physicochemical property profiles for new chemical entities,
the design and preparation of probes to evaluate drug target selectivity, metabolism, drug resistance mechanism etc.
development of SARs to provide guidance and support for drug discovery efforts.
providing letters of support, generation of preliminary results, and assistance in the writing of grant submissions.
Pharmacokinetic Services (PK/PD)
Contact: Claire.Carter@hmh-cdi.org
Mass Spectrometry and Analytical Pharmacology Shared Resource (MSAPSR)
Drug pharmacokinetics (PK) and pharmacodynamics (PD) are an essential part of the drug development pipeline to help understand what the body does to the drug (PK) and what the drug does to the body (PD) over time. MSAPSR workflows often combine traditional PK with mass spectrometry imaging and laser capture microdissection coupled to LC-MS/MS quantitation to enable region- and cell-specific drug localization and quantitation. Located at the Lombardi site in NJ (CDI). Services include:
Consultation and study design (e.g. in house or outsourced).
Advice and guidance on sample preparation, experimental design and data interpretation.
Development and qualification/validation of new assays.
Transfer of existing assays from literature.
Support for technical and scientific writing of grant proposals and manuscripts.
PD studies in conjunction with our other cores (MSI, Proteomics, and Metabolomics) to identify biomarkers of efficacy and toxicity or for the analysis of already validated biomarkers.