Annual Holiday Celebration Gives 'Gift of the Arts' to Patients, Caregivers
This year's Gift of the Arts celebration at Georgetown Lombardi Comprehensive Cancer Center celebrated all of the arts at the center while offering creative gift ideas during this holiday season. It was a full day of music, dance, painting and art created a festive holiday mood at the center. 
The December 12 event was put on by Georgetown Lombardi's Arts & Humanities Program, which offers a range of events for patients and their loved ones, as well as faculty and staff throughout the year. These include environmental programs which promote healing spaces in public areas as well as activities such as painting, writing and listening to or playing music.
This year, several performances attracted an appreciative audience, including: Anthony Hyatt on violin; Miriam Gentle on harp; Daniel Burkholder's improvisational dance group, the Playground; and a dance performance by Ilana Silverstein and Leah Curan Moon with vocal accompaniment by Tamara Wellons. Wellons, a jazz singer who often serenades patients, sang several of her original songs as well.
Participating visual artists included: Nevin Bossart; Lauren Kingsland; Liz Macklin Carol Bitner; Claire Wagner; Michelle Berberet; and Jan Powers.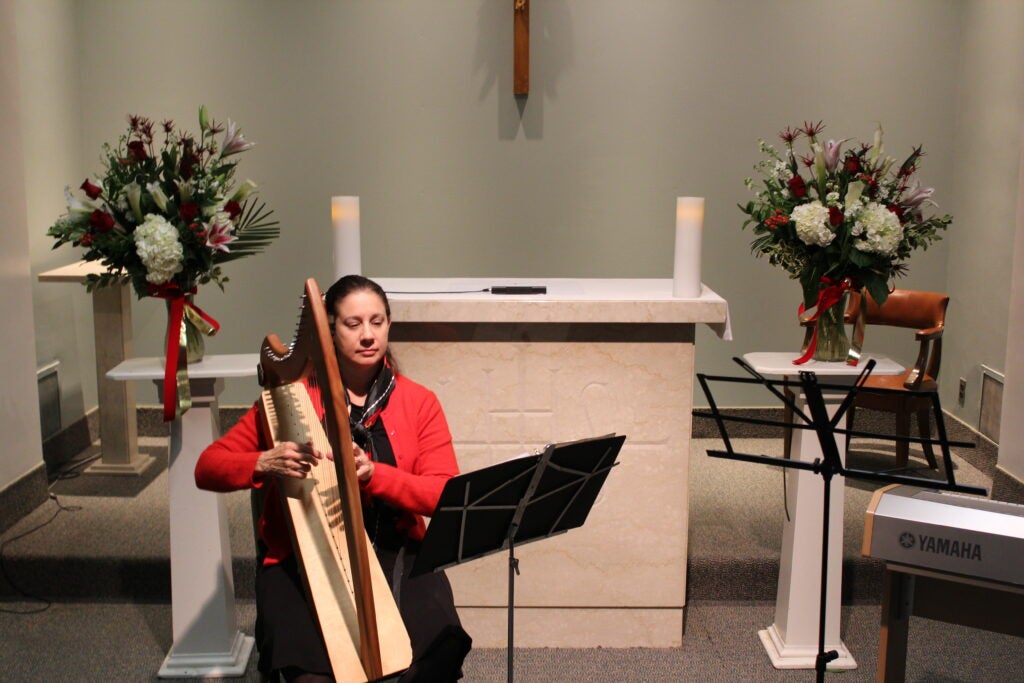 "Artists are so busy helping patients and staff all year, they rarely have a chance to be together," says Arts & Humanities Program Director Nancy Morgan. "Gift of the Arts provides an opportunity to enjoy each other's artistic contribution, while treating the Georgetown Lombardi community to a festive holiday celebration and a chance to buy some great gifts."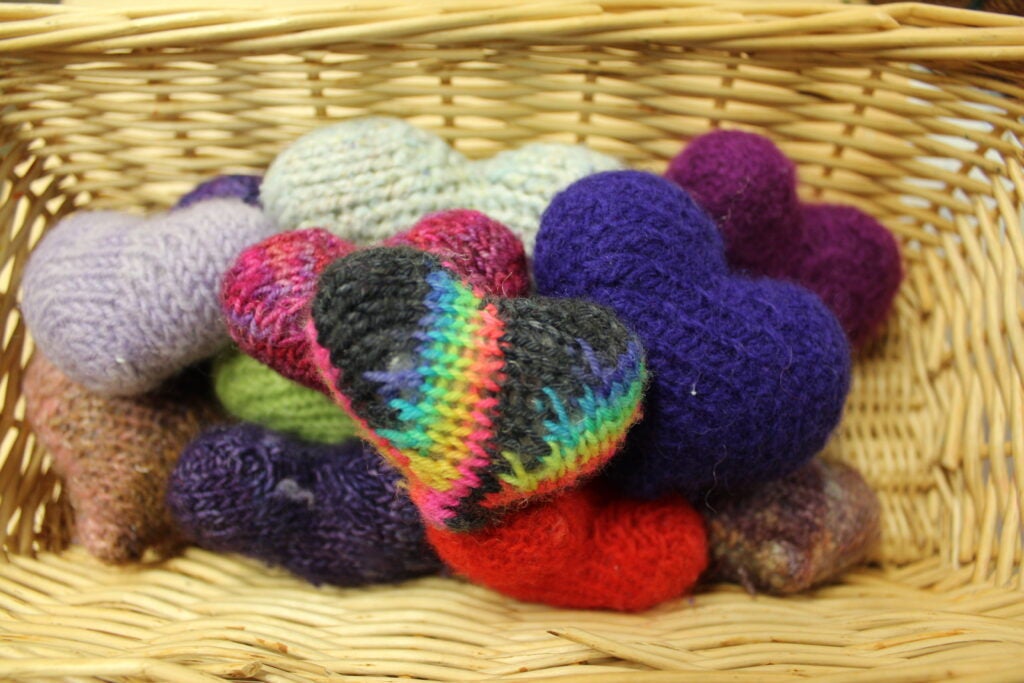 All resident artists were invited to participate through the art sale and their performances. Knitting, jewelry, fabric art, paintings, scarves, weavings and handmade books were sold with 20 percent of the proceeds supporting the arts at Lombardi.
By Sarah Kana and Nancy Morgan
(Published January 4, 2013)