The 2023 Hyundai Hands On Hope Contest
Posted in Special Stories | Tagged Hands on Hope, philanthropy
Congratulations to This Year's Contest Winner, Jeff Petro and Team Georgetown Lombardi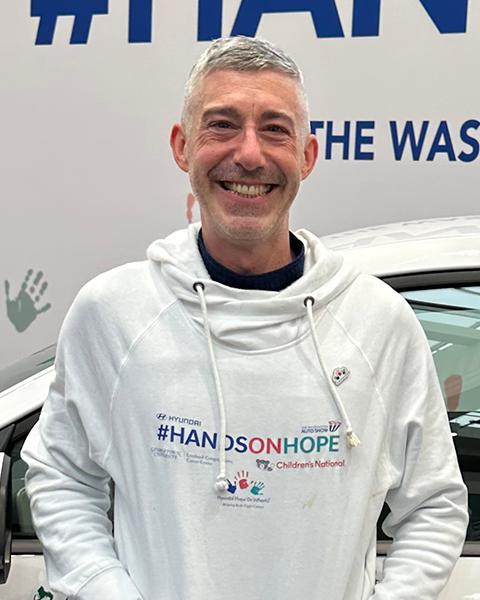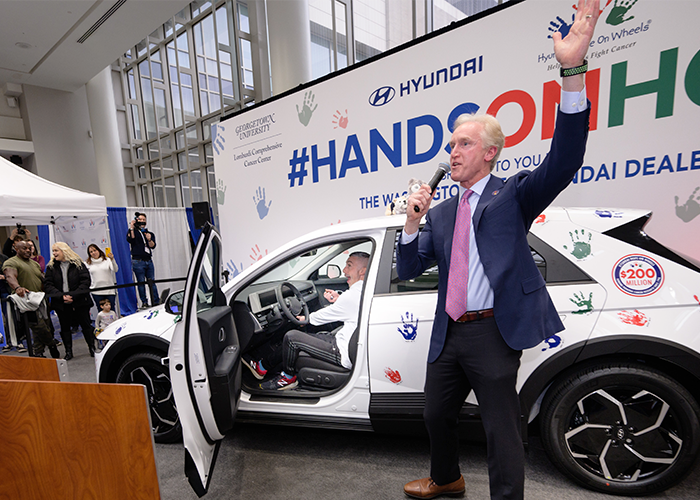 Team Georgetown Lombardi, which included Jeff Petro, Emre Deniz and Alan Zwart, won this year's Hyundai Hands on Hope contest at the Washington, DC Auto Show.
The trio secured a $60,000 pediatric cancer research grant for Georgetown Lombardi from the Washington Area Hyundai Dealers when Petro picked the key that started the contest's Hyundai IONIQ5 SE (which he will take home). All three had successfully remained in contact with the car for 44 hours.
Runner-up Children's National received a $40,000 research grant.
Read more about Petro and the other members of Team Georgetown Lombardi 2023.
Our thanks to the generosity of the Washington Area Hyundai Dealers and Kevin Reilly, owner of Alexandria Hyundai.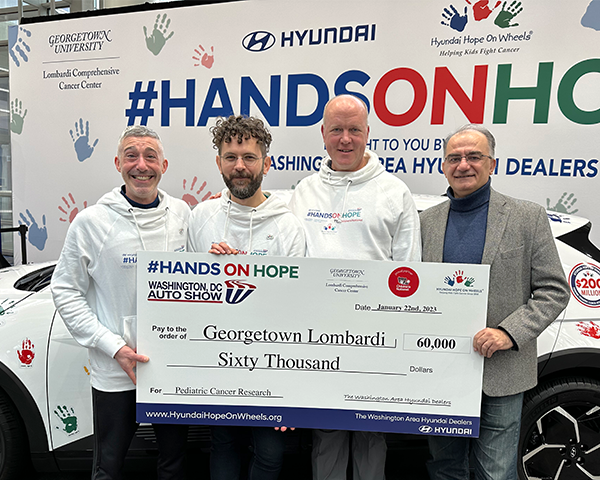 About the Contest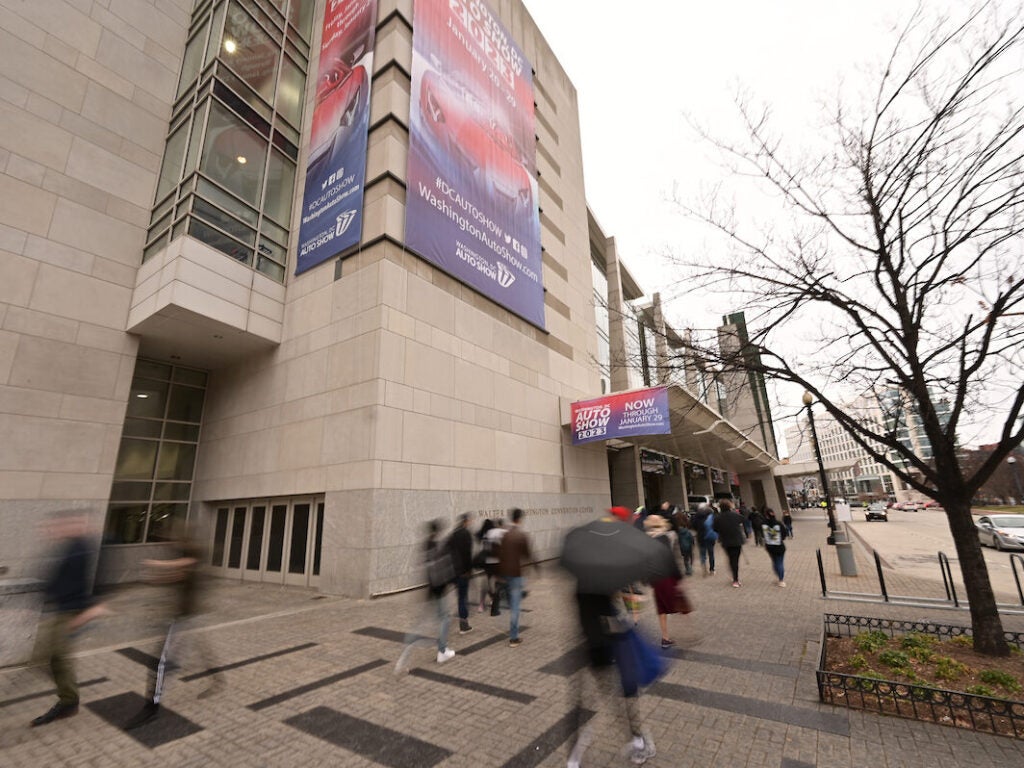 Georgetown Lombardi teamed up once again with the Washington Area Hyundai Dealers at the Washington, D.C. Auto Show to help raise money for pediatric cancer research as part of the Hyundai Hands On Hope Contest. The contest, which ran this year from January 20-22, requires hearty contestants to remain in constant contact with a Hyundai vehicle over the full two days (with a few breaks), all with the hope of driving away in a brand-new Hyundai IONIQ5.
Six contestants competed for a new Hyundai IONIQ5 for themselves over the 44-hour contest period. Additionally, $100,000 in pediatric cancer research grants are awarded to Georgetown Lombardi and Children's National. The winner's home institution receives a pediatric research grant for $60,000 from the Washington Area Hyundai dealers. The other medical center receives a pediatric cancer research grant for $40,000.
Meet Team Georgetown Lombardi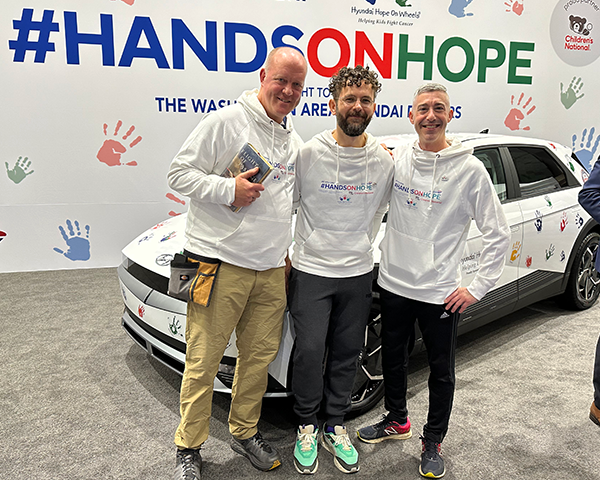 Team Bios
Jeff R. Petro
Laboratory Supervisor, Toretsky and Uren Labs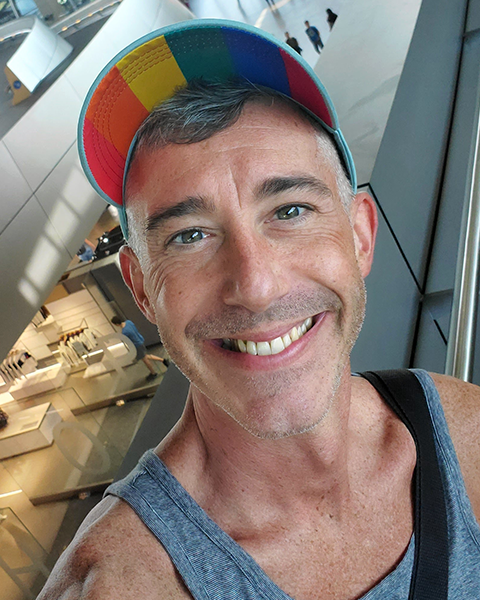 I found myself drawn to cancer research in particular as early as high school and set my goals to have a positive impact within the field. The Universe finally brought me to Georgetown in 2016, and I quickly found a new stride (and talent) in translational models of pediatric cancer. My passion for this particular work comes in large part from my colleagues at Georgetown.
I am competing this year to honor the life of a particular individual we could not do enough for. The Standard of Care chemo regimens, which are from the '90s for many of these individuals, are an absolute travesty. We must do more. As a lab supervisor, I know just what the funding can do for our lab.
Emre Deniz, PhD
Postdoctoral Researcher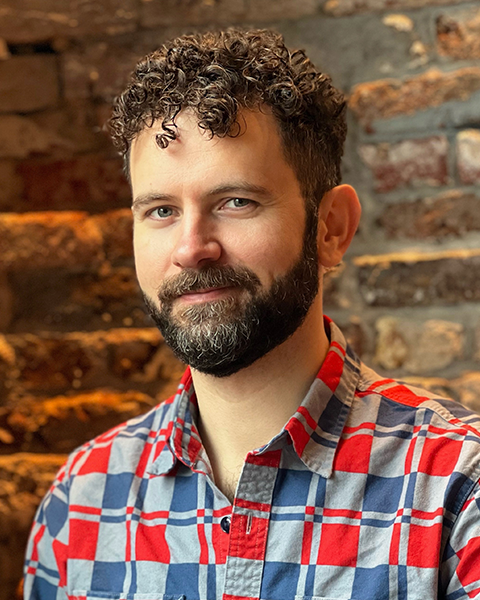 I am a postdoctoral researcher working on pediatric cancer at Georgetown Lombardi. In our research group, we aim to discover novel drugs that can inhibit growth and metastasis of childhood sarcomas. I am a dedicated cancer researcher who is willing to do whatever it takes to develop the next generation of cancer medicines. The work we do in the laboratory touches many children's lives. For successful cancer treatment in the clinic, first comes excellent science in the laboratory. However, for good science, we need a good amount of money. Government and private funding, as well as donations, enable us to run the laboratory, maintain the experimental setups, hire researchers like myself and, most importantly, buy us time. Pediatric cancer research is already underfunded; the support from Hyundai is of utmost value to us. In fact, part of our research is already funded by Hyundai Hope on Wheels funds. I am eager to compete at the Hyundai Hands On Hope contest to raise awareness of childhood cancers and disseminate the importance of our research. Ending cancer starts here, and we are here to end cancer.
Alan L. Zwart, MS
Research Specialist/Clinical Coordinator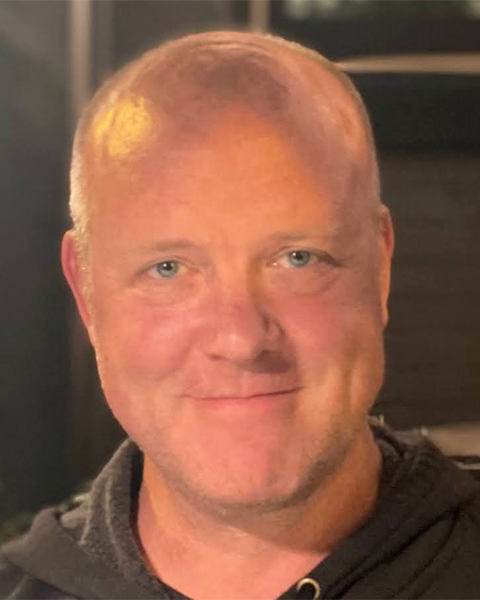 I work in radiation oncology, primarily in the clinic navigating patients through radiation treatment for metastatic/recurrent prostate cancer. I also manage quality-of-life research projects with patients and consent them to participate in several ongoing research projects. I really enjoy meeting and working with patients. We have patients from all over the area, and a few that travel great distances to come to our center. I also work with students (high school, undergraduates, medical and residents) on a variety of projects that our PI's Dr. Sean Collins and Dr. Simeng Suy believe can add to better quality-of-life outcomes in the clinical setting. They believe that long-term follow-up is an important part of survivorship. In the future, we hope to move some of our projects to the lab and work from benchwork science to improve treatment outcomes.
I was inspired to participate in the Hands On Hope competition because I love a challenge, and this competition will be both a physical and mental challenge. Additionally, my family encouraged me to participate because they wanted the car. My wife has a long commute and fills up her gas tank roughly twice a week, and we are several years away from replacing her commuter. We have taught our 15-year-old daughter to be conscientious about the environment. She says that replacing our car with an electric vehicle is a step in the right direction. The suffering involved in this challenge is a small price to pay for an opportunity to invest in my daughter's future and for the advancement of pediatric cancer cures.