Georgetown's Aykut Üren Named National Academy of Inventors Fellow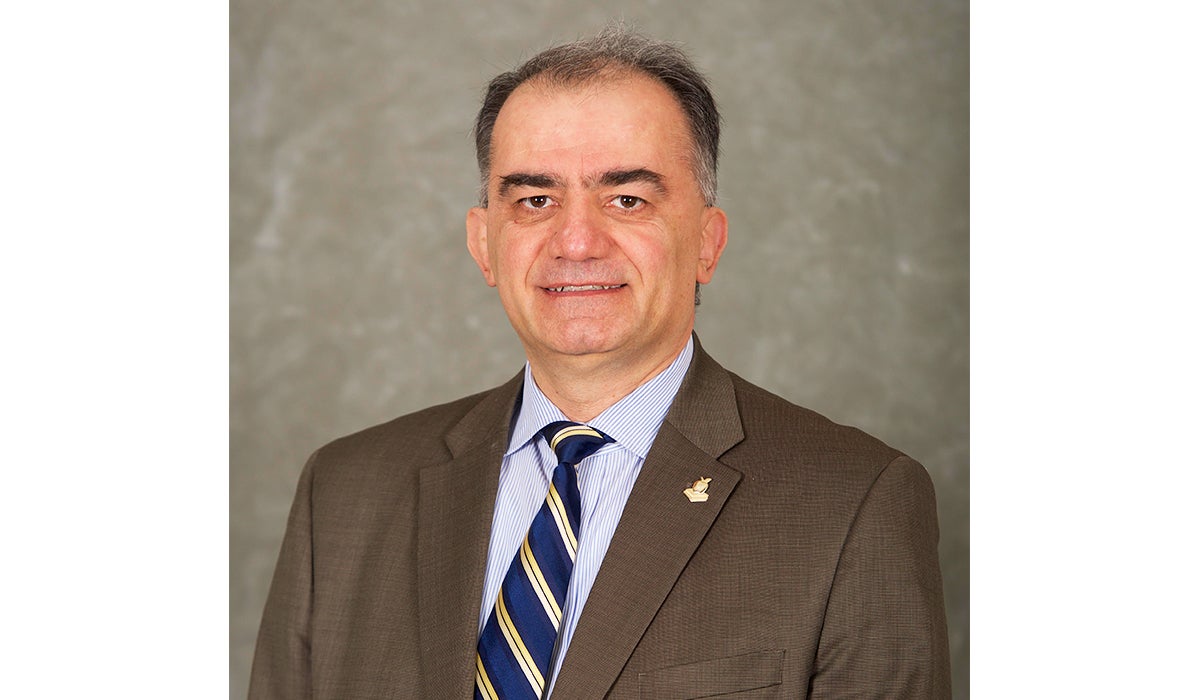 Posted in News Release | Tagged cancer, cancer research, faculty honors
WASHINGTON (December 3, 2019) — The National Academy of Inventors (NAI) has named Georgetown oncology researcher and educator Aykut Üren, MD, to its 2019 class of fellows. Üren is a professor in the oncology and biochemistry and molecular & cellular biology departments at Georgetown University Medical Center and is a member of the Georgetown Lombardi Comprehensive Cancer Center.
According to the NAI, election to NAI Fellow status "is the highest professional distinction accorded solely to academic inventors" who have "demonstrated a spirit of innovation in creating or facilitating outstanding inventions that have made a tangible impact on quality of life, economic development and the welfare of society."
"It is a great honor to be recognized by NAI for our efforts to develop new drugs for children with cancer. Acquiring patents and licensing them to the pharmaceutical industry is a critical step in translating scientific discoveries made in academic institutions to real world clinical applications," says Üren, who is working on implementing findings from his research laboratory to develop new therapies for pediatric sarcomas.
Üren's research focuses on molecular mechanisms of malignant transformation and development of novel therapeutic agents for pediatric sarcomas. Some of the active projects in his laboratory include investigation of development of targeted therapies against EWS-FLI1 and CD99 in Ewing sarcoma, ERG in prostate cancer, ezrin in osteosarcoma and Pax3-Foxo1 in rhabdomyosarcoma.
Üren is a named inventor on 14 patents, including the use of ezrin inhibitors in the treatment of osteosarcoma and YK-4-279, the first drug targeted at the chromosomal translocations in Ewing sarcoma. A derivative of YK-4-279 is currently being tested in a phase 1 clinical trial on children with Ewing sarcoma.
Üren has published more than 110 peer-reviewed research papers with an h-index of 35. He serves at study sections for evaluating grant applications from the National Institutes of Health, American Cancer Society, Department of Defense and European Commission. He also serves as an ad hoc reviewer for over two dozen international peer-reviewed journals, including Cancer Research, Clinical Cancer Research, FASEB Journal, Journal of Biological Chemistry, Journal of Clinical Investigation, Molecular and Cellular Biology and Oncogene.
In addition to his research prowess, Üren teaches tumor biology to graduate students and gross anatomy to medical students, for which he has been honored with multiple Golden Apple awards leading to induction in Georgetown's Golden Orchard for outstanding instructors. He is a principal member of the Georgetown University Medical Center's Teaching Academy for the Health Sciences.
Üren received his medical degree at Hacettepe University School of Medicine in Ankara, Turkey, and completed his postdoctoral fellowship at the National Cancer Institute.
To date, NAI Fellows hold more than 41,500 issued U.S. patents, which have generated over 11,000 licensed technologies and companies and created more than 36 million jobs, according to the NAI.
Üren and the other 2019 fellows will be inducted at the Heard Museum in Phoenix as part of the Ninth Annual NAI Meeting.
Uren is a stockholder in Oncternal, which has licensed YK-4-279.