Virtual Lombardi Women Event Celebrates 15 Years of Support for Breast Cancer Research
Posted in Lombardi Stories | Tagged breast cancer, breast cancer research, Lombardi Women, Nina Hyde Center, philanthropy
(June 18, 2021) — As fashion editor for The Washington Post, the late Nina Hyde was recognized for her high personal standards and work ethic, as well as her courage and tenacity in dealing with breast cancer. At the 15th anniversary Lombardi Women virtual gathering on June 16, a fundraiser for the Nina Hyde Center for Breast Cancer Research at Georgetown Lombardi, attendees celebrated the patients, researchers and health care providers engaged in the fight against breast cancer.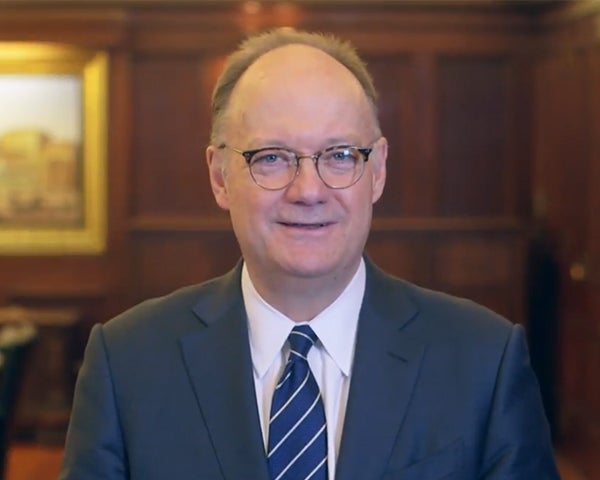 "We are deeply proud of the leadership Georgetown Lombardi and its faculty have shown in the field of breast cancer care and research," said Georgetown University President John J. DeGioia. "Their work has supported groundbreaking cancer prevention and treatment methods, and that work has been made possible by the generosity of supporters like those who attend Lombardi Women."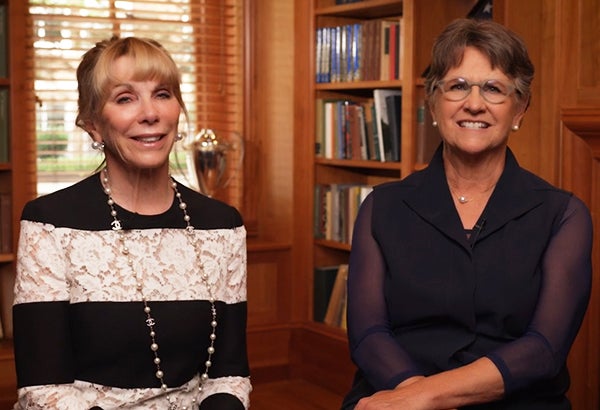 Since 2006, Lombardi Women has grown from a group of 60 attendees at the Palm restaurant in Tysons Corner, Va., to become one of the largest breast cancer fundraising events in the Washington, D.C., area, raising more than $4 million for Georgetown Lombardi. The virtual Lombardi Women featured several elements that had been part of previous events, including a silent auction, live appeal and networking opportunities, raising more than $575,000 for Georgetown Lombardi.
"For 15 years, this incredible group of women has come together to create a movement in support of breast cancer research and care," said Barbara Schaefer McDuffie, Lombardi Women co-chair. "Though the events of this past year have prevented us from convening, as usual, we have maintained our momentum and kept our focus on the importance of the work that we do."
Honoring the Legacy of Nina Hyde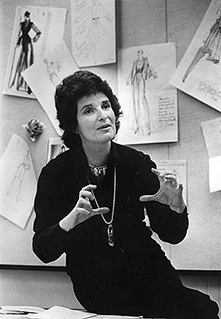 In addition to co-chairs McDuffie and Janet Davis-Brooks, Hyde's daughters, Andrea and Jennifer, served as honorary co-chairs for the event.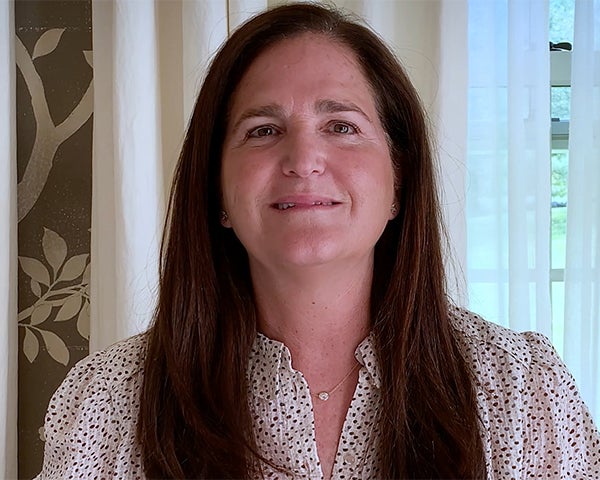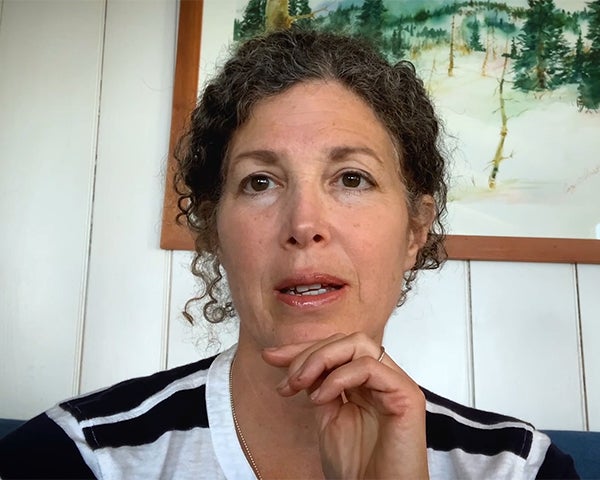 When she was first diagnosed with breast cancer, Nina Hyde was told that she had a 20% chance of living for five years, which she did, Andrea Hyde said. "And I think she would tell you, even though she was very sick and it was caught very late, those were some of her most productive and happiest years because she was able to give back," Hyde added.
During her life, Nina Hyde was friends with fashion designer and philanthropist Ralph Lauren, who donated $50,000 to the breast cancer research center bearing her name in honor of the event's 15th anniversary.
Ahead of the event, Lauren wrote a letter to attendees, which was read by Andrea Hyde. "This has been a challenging year, but seeing the commitment and resolve of Lombardi Women gives me so many great hopes," Hyde read. "And one day, the battle against breast cancer will be won."
"Andrea and I would like to extend our deepest appreciation to you and this wonderful community of women who come together every year to support the important work being done at the Nina Hyde Breast Cancer Research Center at Lombardi," said Jennifer Hyde. "Thank you. And we look forward to celebrating with you in person next year."
Philanthropy with an Impact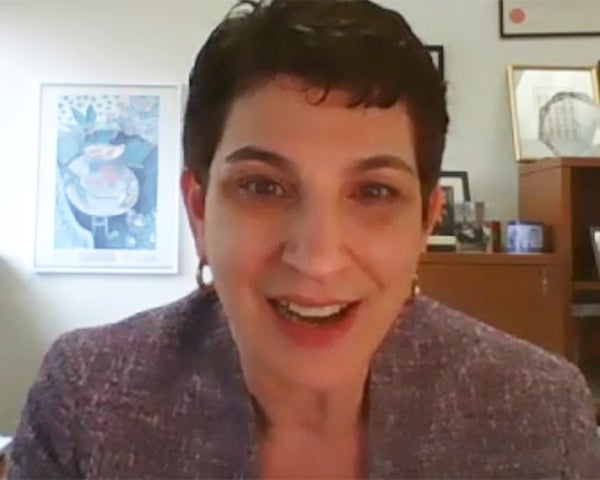 The funds raised by Lombardi Women have been crucial for researchers at Georgetown Lombardi. "Philanthropy has an incredible impact," said Claudine Isaacs, MD, professor of medicine and oncology and co-leader of the clinical breast cancer program at Georgetown Lombardi. "It really allows people to take on those ideas and get the funding to be able to take them to the next step. Lombardi Women has really been our partner in this for so many years. And we're so very grateful to them."
The breast cancer research supported by events like Lombardi Women makes a significant difference in patients' lives by increasing survival rates and treatment options. "When I first started in the breast cancer field, about half of the women diagnosed with the disease died," said Marc Lippman, MD, professor of oncology and medicine at Georgetown Lombardi. "Today, that number is only about 16%, meaning more than four out of five women diagnosed with breast cancer are actually cured of the disease. And most of this gain is not due to detection, not due to prevention, but due to more effective treatments."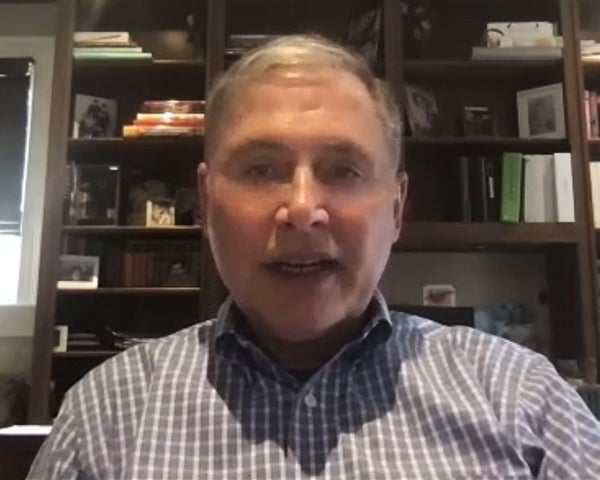 Philanthropy will play a critical role in recruiting additional researchers as the Breast Cancer Program at Georgetown Lombardi continues to grow. "One of our big challenges as we grow the program is to fill in certain gaps," said Joyce Slingerland, MD, PhD, professor of oncology and co-leader of the clinical breast cancer program at Georgetown Lombardi. "And I'm really looking forward to working with the philanthropic support of the center to target key recruits and get them to come to Georgetown."
"People who help raise money to support breast cancer research are our partners," said Louis Weiner, MD, director of Georgetown Lombardi. "They're our heroes. And they have made an enormous difference in our ability to do the work we want to do."
'That's What Will Keep Me Going'
Every year, Lombardi Women honors an individual with the Spirit of Life Award. "We celebrate a cancer survivor who exemplifies character and leadership in the community in their daily lives," said Davis Brooks. "And through bravely sharing their journey, they help promote cancer research and awareness. Their stories of strength and resilience touch us all, and they embody the purpose of this event."
Debbie Smith Rayford, a native Washingtonian who worked as director of the diversity and inclusion division at the Internal Revenue Service, was awarded the 2021 Spirit of Life Award. Rayford was diagnosed with metastatic breast cancer in 2017. "Treatment for metastatic breast cancer isn't really easy," Rayford said. "But if that's part of the journey to keep me well and to keep me here with my family and friends, so be it."
Rayford encouraged patients facing difficult diagnoses to surround themselves with friends and loved ones. "Find a physician like Dr. Isaacs and the support staff of Georgetown Lombardi to make you feel as though you are important, that they are with you through every step and phase of this and that there is hope," she said. "Because there's always hope."
Since her diagnosis, Rayford said that her journey has been neither easy nor terribly difficult. "The reason is because I have an amazing family," she said. "I have incredible friends, but most importantly, I have the support of the staff at [MedStar] Georgetown University Hospital and the Lombardi cancer center. That's what gets me through every day. And I know as I continue on this journey, that that's what will keep me going."
Kat Zambon
GUMC Communications