The Smoking Treatment and Recovery Program: A Shining STAR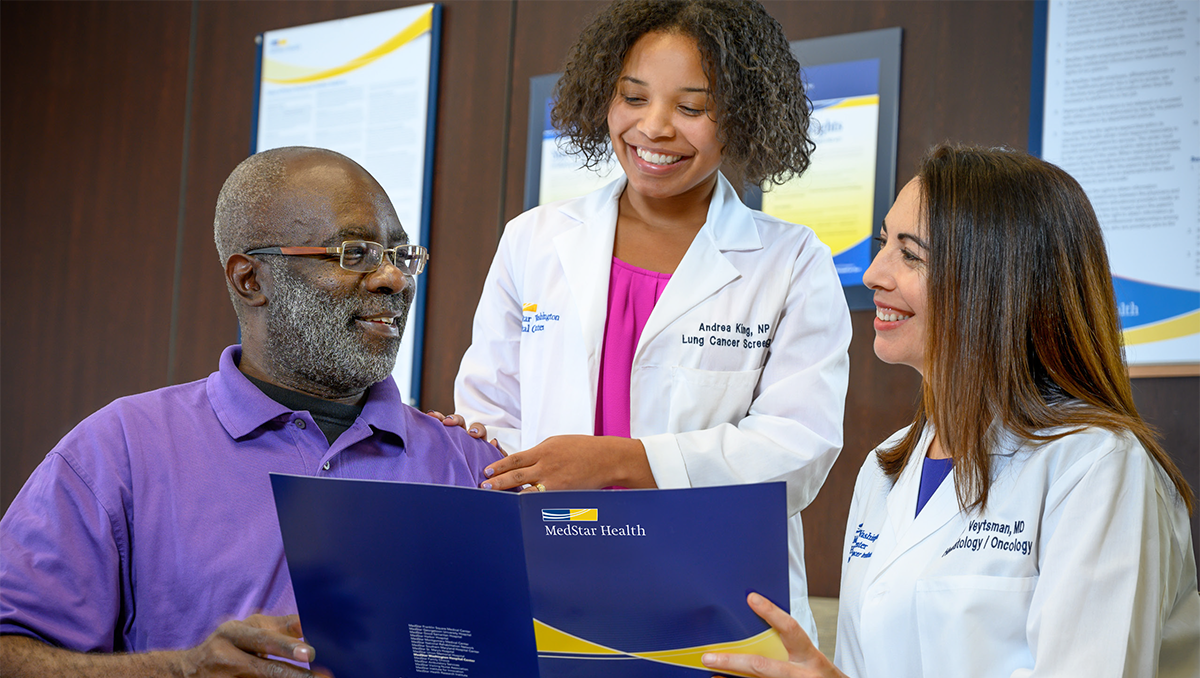 Posted in Lombardi Stories | Tagged smoking, smoking cessation
(August 25, 2021) — For individuals diagnosed with cancer, so many aspects of their disease seem out of their control. But for those who are tobacco users, one important proactive step — quitting — can dramatically improve their response to treatment, quality of life and survival.
Despite the availability of proven methods of addressing tobacco cessation, achieving this goal is particularly challenging in oncology patients. In response, the National Cancer Institute's Cancer MoonshotSM program launched the Cancer Center Cessation Initiative in 2017. The NCI has funded 52 NCI-designated cancer centers to develop or enhance sustainable mechanisms of offering tobacco cessation services. Georgetown Lombardi was among the first.
"NCI-designated comprehensive cancer centers have a special obligation to address the urgent health challenges faced by people living in the communities they serve," explains Louis Weiner, MD, director of the Georgetown Lombardi Comprehensive Cancer Center and the MedStar Georgetown Cancer Institute. "We were proud to have the opportunity to participate in the initiative for the benefit of people we serve."
Kathryn L. Taylor, PhD, professor of oncology, and Chul Kim, MD, MPH, assistant professor of oncology, co-lead the Smoking Treatment and Recovery program, or STAR, which launched at Georgetown in 2018.
Taylor and Kim bring unique perspectives to the program. Taylor, a clinical psychologist with an extensive track record in cancer prevention and control research, leverages her experience conducting an NCI-funded smoking cessation trial in patients undergoing lung cancer screening. "It really took top-down infrastructure for this to happen, including strong support from Dr. Weiner," she says.
Kim, a thoracic oncologist, knows firsthand how challenging it is to successfully treat patients with many smoking-related cancers and overcome the stigma attached to such diagnoses.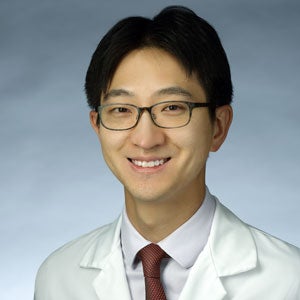 "From the physician's perspective, we know that some patients are reluctant to quit or even talk about their smoking habits," Kim says. "There's a spectrum of readiness to quit, and it may take several discussions for them to feel ready. But having the will to quit is not enough."
Smoking Status as a Vital Sign
One key component of the STAR program is the universal assessment of tobacco use among hematology/oncology patients. To that end, medical assistants identify the vast majority of eligible patients. They incorporate a simple question about smoking history along with other vital signs that they evaluate at the beginning of every outpatient visit.
Patients in the program participate in up to four sessions with a tobacco treatment specialist and nurse practitioner at MedStar Georgetown University Hospital or MedStar Washington Hospital Center.
"We use motivational interviewing skills like reflections, open-ended questions, and affirmations to guide a patient by listening to them and meeting them where they are in their behavior change," says Joanna Philips, MPH, TTS, a tobacco treatment specialist and program coordinator across the program.
Implementing Evidence-Based Best Practices
Chavalia Joan Breece, ACNP-C, NCTTP, a nurse practitioner and tobacco treatment specialist at MedStar Georgetown, identifies and addresses medical issues and prescribes smoking cessation medications. "We support patients wherever they are in their tobacco use and provide an empathetic and non-judgmental ear," she says.
Treatment plans are individualized based on a patient's smoking history and goals are developed jointly by the clinical team and the patient. Various evidence-based behavioral and pharmacologic strategies are employed to help patients change their smoking habits and, ultimately, quit.
Clinicians receive monthly updates about the status of their patients who are identified by the program. This heightened awareness among providers is key to continued enrollment, particularly during the pandemic, as medical assistants are not able to assess patients' tobacco use during telehealth visits with their oncologists.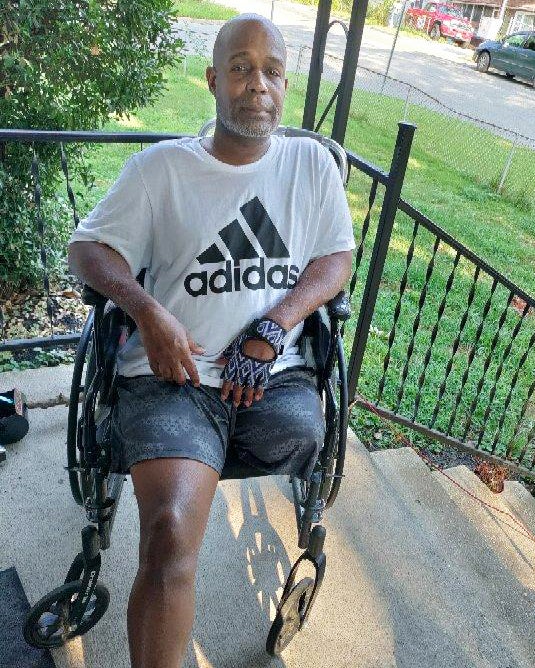 A Success Story
For participant Clifford Mitchiner, it was precisely this type of individualized treatment and care that allowed him to quit smoking. Mitchiner, age 59, has survived two heart attacks, 11 strokes, and the amputation of his left leg. He is currently in treatment for lung cancer at Georgetown Lombardi, the research engine of the MedStar Georgetown Cancer Institute (MGCI). By combining medical expertise, the latest therapies and research across MedStar Health, MGCI supports researchers undertaking innovative ideas like the STAR program.
"When I had my first heart attack at age 30, I said then that I would quit when the price of cigarettes hit two dollars. I couldn't do it," he recalls.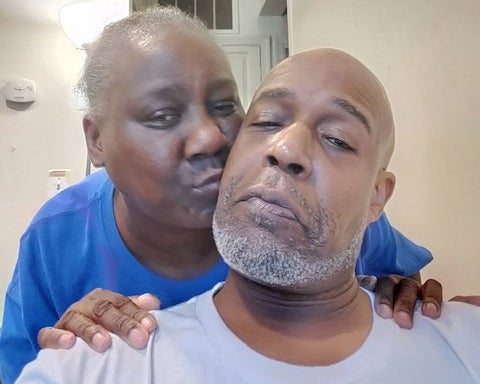 Since then, he tried multiple times to quit. At one point, he was smoking as much as three packs of cigarettes a day, as well as cigars. "I even smoked when I was wearing the nicotine patch. I smoked the day I got my lung biopsy two years ago," he says. "I tried to stop on my own, but I didn't have any support. Georgetown gave me the support I needed."
Mitchiner completed his most recent booster session through the STAR program in January 2021 and has been smoke-free for over a year. "I have no desire to smoke anymore," he says. "I highly recommend this program."
COVID-19: The Silver Linings
At the start of the pandemic, the STAR program ceased offering in-person treatment sessions and relied on phone visits. This development led to the availability of telehealth visits beginning in July 2020. Philips and Breece, the tobacco treatment specialists, acknowledge the convenience of telehealth visits for patients and the added benefit of seeing patients by video.
Data from STAR show that patient enrollment increased during the COVID-19 pandemic (50% of those eligible versus 40% before COVID). Patients who enrolled were more likely to complete one or more telehealth sessions than patients enrolled before COVID (38% versus 27%, respectively). A small survey of participants indicated that some smoked less and were more motivated to quit due to COVID. These responses may be attributable to their concerns about the poorer prognosis of COVID among smokers and the availability of telehealth to help them quit.
The Marks of Success
When the NCI grant supporting STAR concluded in 2019, MedStar Health provided funding that has sustained the program and allowed it to expand to MedStar Washington Hospital Center with the leadership of thoracic oncologist Irina Veytsman, MD. In addition, CVS Health has donated nicotine replacement medication that is provided at no cost to patients.
In the first three years of the STAR program, medical assistants have identified 667 patients who smoke, about 8% of hematology/oncology patients across the two MGCI locations in Washington, D.C.: MedStar Georgetown University Hospital and MedStar Washington Hospital Center. Of these patients, 209 enrolled in the program, and 144 engaged in treatment. On average, patients participated in two counseling sessions. About half received cessation medication, and about one-third reported that they had quit smoking when assessed six months after enrollment. For many patients, it takes multiple attempts before successfully quitting. The program offers additional sessions and medication to those who have not quit at six months.
"The enthusiasm and support of the program by the clinical and administrative staff, and most importantly by the patients, has been very exciting for our team," Taylor says.
Future Directions
Taylor says she envisions expanding tobacco treatment services to all patients, not just those with cancer. Another priority is to integrate tobacco treatment into MedStar Health's lung cancer screening programs and close the gap in disparities that exist in access to tobacco treatment services.
"What is needed to improve the treatment of tobacco use among individuals with cancer is to identify the effective elements of behavioral counseling and who to target with specific interventions," Taylor says. "Now that we have developed the methods needed to identify and reach patients, we are now ready to take this next important step."
See more information on the STAR program.
Taylor and Kim wish to thank the many people whose efforts helped make this program possible, including support from key MedStar Health administrators, Emily (Russell) Blamire, Lisa Cusaac, Mary Chris Ponder, Paul Schilstra, Alka Shah and Cathie Monge. Their collaboration has ensured the continuation of the program at MedStar Georgetown University Hospital and the growth of the program at MedStar Washington Hospital Center after the initial NCI grant ended.
Beth N. Peshkin
GUMC Communications