Seventeenth Annual Men's Event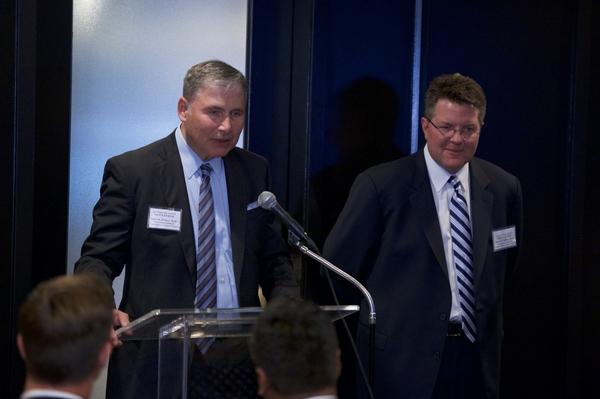 Posted in Lombardi Stories | Tagged Men's Event, philanthropy
June 22, 2016 — It's an annual tradition that often attracts more than 200 men with a common interest of raising awareness of and money for Georgetown Lombardi Comprehensive Cancer Center. This year's "Men's Event" was no different.
"The goals of prostate cancer research are to treat people with fewer side effects, provide medicine that helps people live their lives, and understanding genetics and biology better to know who is at risk, in order to customize approaches."
This was the general consensus of key researchers at the 17th Annual Men's Event, presented by K&L Gates and The National Cancer Prevention Fund to benefit Georgetown Lombardi. The June 20th event took place at Morton's Steakhouse in Washington, DC.
It began with prostate cancer briefings by Louis M. Weiner, MD, director of Georgetown Lombardi, and Sean P. Collins, MD, PhD, associate professor of radiation medicine at Georgetown Lombardi.
Prostate Cancer Briefing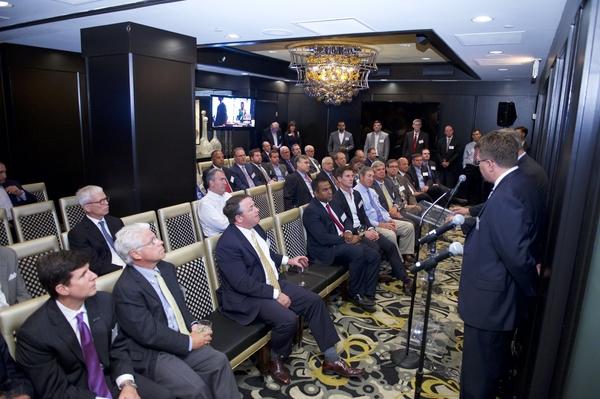 "The three most important elements to focus on in relation to prostate cancer are to provide great patient care, high impact clinical trials, and fundamental research that unlocks the mysteries of cancer," Weiner said.
He reiterated the importance of the Obama Administration's National Cancer Moonshot initiative, which is equivalent to "putting man on the moon" in terms of "groundbreaking research toward a cure, Weiner said.
Weiner serves on the blue ribbon panel-working group to advise the National Cancer Institute (NCI) on Moonshot activities.
Collins reflected on how research into proton therapy will be improved through the installation of the first proton therapy center in Washington, DC by MedStar Georgetown University Hospital and Georgetown Lombardi.
"This advanced form of radiation causes less damage to healthy tissue through targeted therapy, which is a promising way to treat cancer in sensitive locations like the prostate," Collins stated.
Silent Auction and Dinner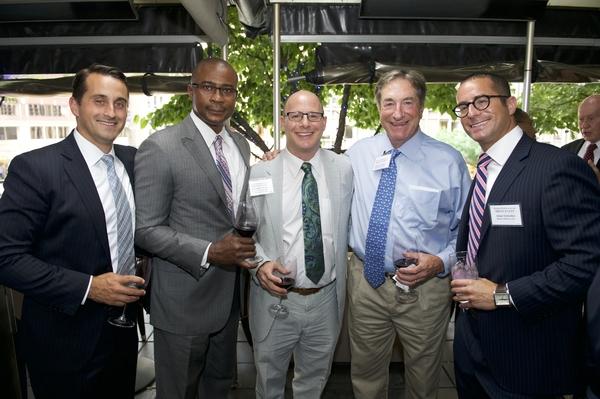 In addition to the cancer briefing, a silent auction and a sit-down dinner rounded off the event.
Table sponsors included Maryland Oral Surgery Associates, Morgan Stanley, and Bethesda Capital Development.
The silent auction featured a Trump Hotel package, a round of golf for four people with a caddie, and two tickets to a Washington Nationals baseball game.
The Men's Event occurs every June preceded by Women & Wine in late April.
Christie Maillet
Georgetown Lombardi Communications