'Lombardi Women' Event Brings Together Local Businesswomen to Support Breast Cancer Research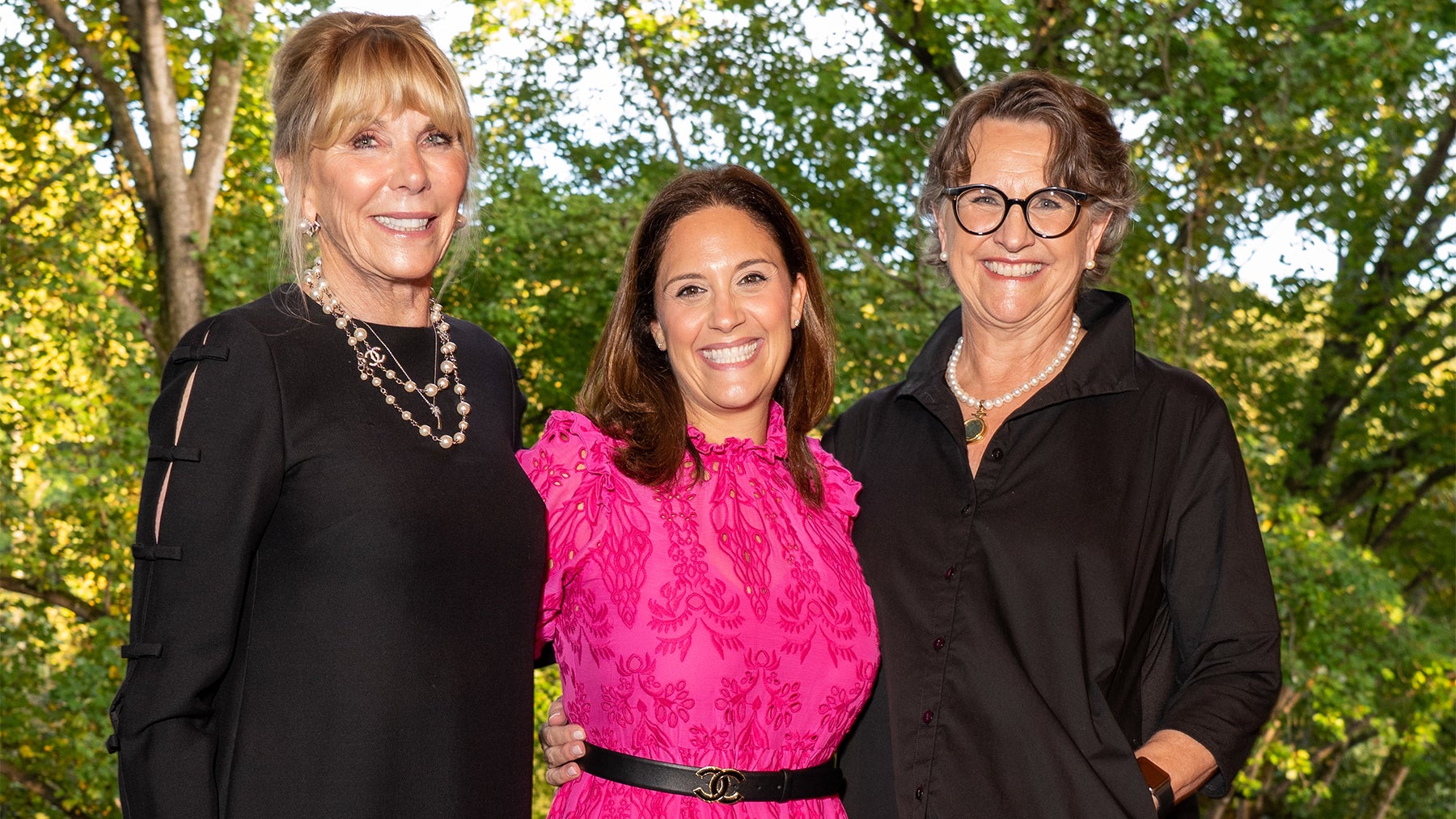 Posted in Lombardi Stories | Tagged breast cancer, breast cancer research, Lombardi Women, philanthropy
(October 7, 2022) — Held in person for the first time since 2019, the 16th Annual Lombardi Women event brought together 450 businesswomen and 43 sponsoring companies from across the Washington area. The event took place October 6 at the Pavilions at Wolf Trap National Park.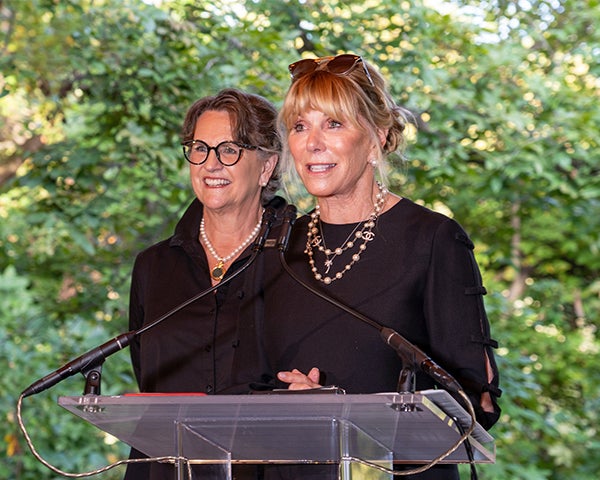 "For 16 years, this group of women has come together to create a movement in support of breast cancer research and care at Georgetown Lombardi Comprehensive Cancer Center," said Barbara Schaefer McDuffie, event co-chair. "We have built meaningful partnerships — and friendships — that have helped to sustain our commitment to this event, and fueled its success."
Since its 2006 debut with fewer than 100 attendees at the Palm in northern Virginia, the event has grown significantly, raising more than $4.5 million for researchers at Georgetown Lombardi Comprehensive Cancer Center. Scaled back in numbers this year because of the COVID-19 pandemic, more than 770 women attended the 2019 event, which raised more than $735,000.
"Each of us has been impacted by [breast cancer] in some way, and through this event, we honor our sisters, daughters, mothers, friends and colleagues," said Janet Davis Brooks, event co-chair.
In addition to networking opportunities and a virtual appeal, the event included a silent auction featuring a cruise on the Chesapeake Bay, a Nike Apple Watch with a Kendra Scott stainless steel band, and club-level tickets for the Washington Nationals.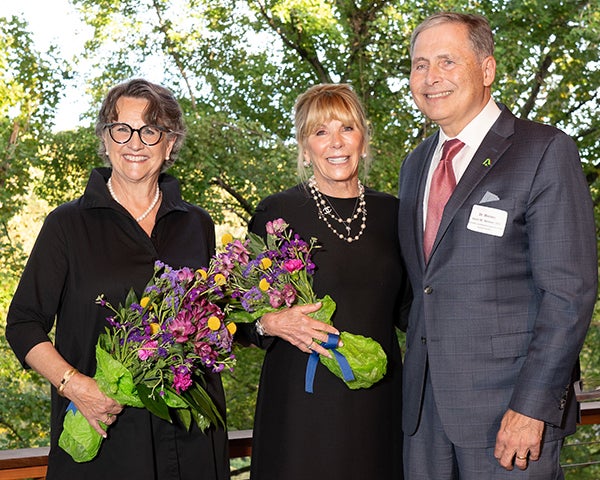 Bringing Women Together
Brooks and McDuffie have led the annual Lombardi Women event since its inception. When the COVID-19 pandemic made it difficult to safely host an in-person event, they pivoted by planning a virtual event that McDuffie described as "amazingly successful."
"We have weathered incredible challenges — as individuals, professionals and as Americans," she said. "But we find ourselves together again to celebrate an exciting occasion, and to reflect on so much that we have to be grateful for."
"We all love this event and look forward to the opportunity every year to learn about advances in research and treatment," McDuffie added. "And to have the opportunity to donate to this very important cause."
Welcoming a New Event Chair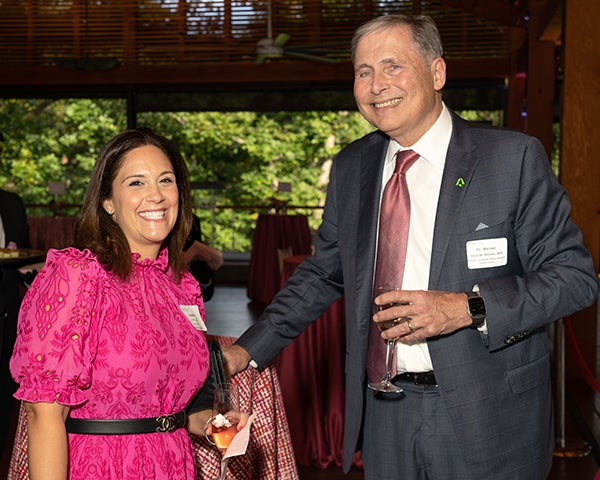 At the 2022 event, Brooks and McDuffie passed the torch to Jennifer Drake, a member of the Lombardi Women executive committee and PR committee, and senior vice president, head of stores for Saks OFF 5TH.
In 2018, Drake hosted the annual Lombardi Women event kickoff breakfast and shopping experience as flagship store manager of Nordstrom at Tysons Corner, Brooks said. Drake is also involved with the Breast Prosthesis Program, a commitment by Nordstrom to serve women who have had mastectomies. During the pandemic, she led her store's efforts to make face masks, which were distributed at MedStar Georgetown University Hospital.
"Her commitment to this cause stems from the impact cancer has had on family, friends and colleagues," Brooks said.
Kat Zambon
GUMC Communications