Georgetown Lombardi to Honor Devon Still and Washington Area Lexus Dealers at Annual Gala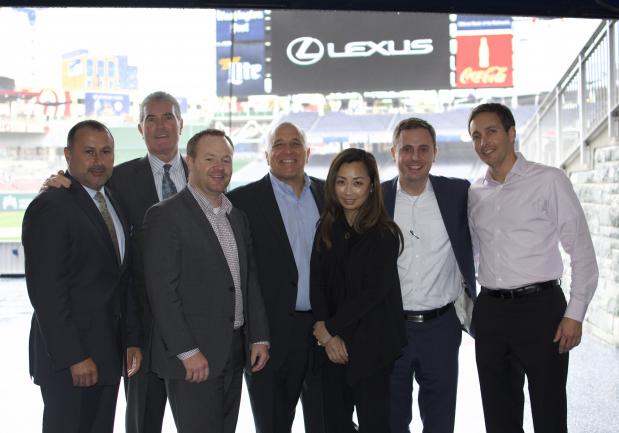 Posted in Lombardi Stories | Tagged cancer research, Lombardi Gala, philanthropy
October 19, 2015 — At its 29th Annual Gala on October 24, Georgetown Lombardi Comprehensive Cancer Center will present two awards to leaders who have made a positive difference in the fight against cancer. Devon Still, former defensive tackle for the Cincinnati Bengals, will receive the NFL Players Association Georgetown Lombardi Award, and the Washington Area Lexus dealers, longtime Gala supporters, will be presented with the Margaret L. Hodges Award.
A Dad and an Advocate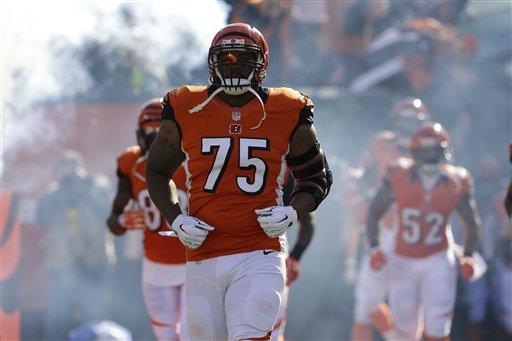 Still has faced many competitors on the field, but he never expected his daughter Leah would have to confront an even tougher adversary. Last year, at age 4, she was diagnosed with stage 4 neuroblastoma, a rare form of cancer that affects young children. Distressed by the news but inspired by Leah's courage, Still has shared her story and brought greater attention to many fighting the same illness. The NFLPA and Georgetown Lombardi Award will acknowledge how he has harnessed his position to support cancer research, prevention and treatment.
"I have used my platform to raise awareness of cancer because I want to make sure that fighters like Leah know they are not fighting alone. It's been encouraging to see so many people take up my mission and support those fighting this disease," says Still. "I'm proud to accept this award from the NFLPA and Georgetown Lombardi and join a larger community working toward a day without cancer."
Still joins an impressive line of sports greats honored by the cancer center. Beginning at the first Gala in 1986, Georgetown Lombardi presented many famed athletes, coaches and managers with an honor known as the Lombardi Symbol of Courage. It was given to a figure in the world of sports who had been diagnosed with cancer and possessed the qualities that made Green Bay Packers coach Vince Lombardi an inspiration to all people: dependability, courage, discipline and honor. The NFLPA and Georgetown Lombardi established a joint honor in 2012, grounded in a shared connection to the acclaimed coach, who was treated for cancer at Georgetown University Hospital.
"The NFL Players Association congratulates Devon on this award. Not only is he fighting a personal battle alongside his daughter, Leah, but he is using his influence to garner support for cancer research. I'm proud to recognize Devon and Leah's bravery and leadership," says DeMaurice Smith, executive director of the NFLPA.
"After his daughter's diagnosis, Devon put aside his own fear and became a tireless advocate for the millions of other people battling cancer. By creating positivity out of adversity, he embodies the qualities of a true leader," says Louis M. Weiner, MD, director of Georgetown Lombardi. "He is not only an incredible father and role model to Leah, but a shining example of the differences people can make when they use their voices to speak out for others."
A Long-Lasting Relationship
The Margaret L. Hodges Leadership Award, named after the Gala's founder, is given to those who have demonstrated sustained commitment and philanthropic support to Georgetown Lombardi. As a sponsor of the Gala for over a decade, the Washington Area Lexus dealers have gone above and beyond to help advance the mission of the cancer center.
The dealers, comprising Pohanka Lexus of Chantilly, Lexus of Silver Spring, Lexus of Rockville and Lindsay Lexus of Alexandria, began their support of the Gala in 2003 when they first donated an automobile as a prize for a live auction. Since then, they have provided a new car every year, which is raffled off to one lucky winner at the Gala, a tradition that has raised $578,000 for Georgetown Lombardi since its inception. This year, every person who buys a raffle ticket will have a 1 in 1,000 chance of driving home in a RC 350 F Sport.
"We are incredibly fortunate to have enduring support from the Washington Area Lexus dealers, who perfectly exemplify the spirit of this award," says Weiner. "Their generosity has allowed us to conduct research that leads to saved lives. On behalf of our doctors, scientists and patients, I thank them for their contributions to our common fight against cancer."
For several members of the Lexus team, the partnership with Georgetown Lombardi has personal meaning. When Pohanka Lexus employee Suseel Kanagaratnam discovered he had stage 4 colorectal cancer in 2006, he thought he had only months to live. But upon hearing of his diagnosis, general manager Garry Whipkey urged him to go to Georgetown Lombardi, where he would have access to the most advanced treatments. In addition to receiving radiation and chemotherapy and undergoing five separate surgeries, Kanagaratnam was enrolled in a clinical trial led by John Marshall, MD, director of the Otto J. Ruesch Center for the Cure of Gastrointestinal Cancers.
Nine years later, he is cancer-free and still working at Lexus. "When I was first diagnosed, I was told that the overall odds for surviving for one year were only 13.5 percent," says Kanagaratnam. "My immediate reaction was, 'I don't believe in the no-win scenario.' I'm so grateful that my boss directed me to Georgetown Lombardi and I was able to get the treatment I needed."
Jeff Warner, general manager of Lindsay Lexus of Alexandria, says that several members of his family have been diagnosed with cancer and he's seen the impact that a caring and compassionate doctor can make.
"We chose to partner with Georgetown Lombardi because we truly believe in their work and mission. In my opinion, the biggest champions are the ones who are so giving of their time – it's the one commodity that cannot be replaced. I believe I speak for all of us when I say we are very humbled to receive this award."
Purchase tickets for the Lombardi Gala Lexus raffle by calling (202) 687-4491.
Meghan Lasswell
GUMC Communications