Georgetown Lombardi Team Takes on 50-Hour Challenge to Win Hyundai Research Funding — and a Car!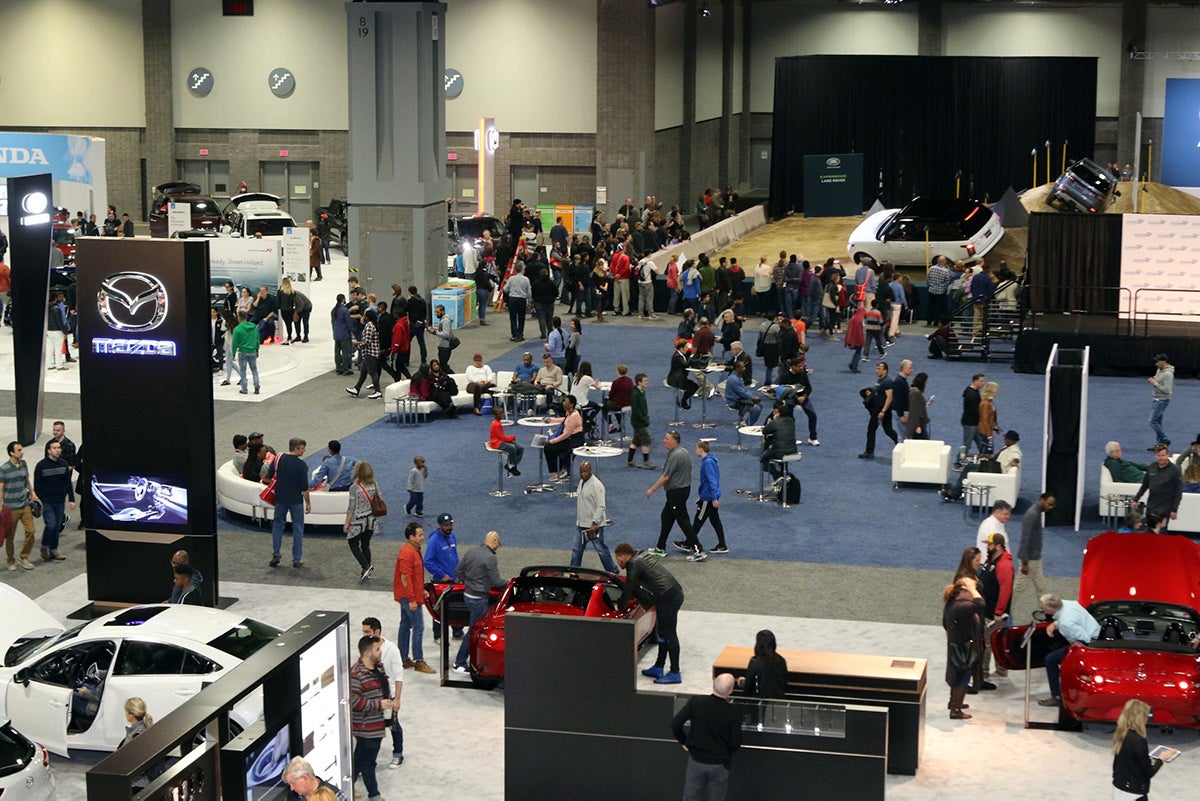 Posted in Lombardi Stories | Tagged cancer, philanthropy
(April 7, 2019) — Just getting the chance to see and feel the latest concept cars drives thousands of visitors from around the country to the annual Washington Auto Show. But for three lucky staff working at Georgetown Lombardi Comprehensive Cancer Center, keeping their hands on a brand new car could lead to owning it!
A huge feature of the Washington Auto Show every year is the Hyundai Hands-On Contest. The rules are simple — contestants must keep their hands on a Hyundai car for 50 hours.
Three of the six contestants taking part are from Georgetown Lombardi (Team Georgetown Lombardi) and the other three are from Children's National (Team Children's National). These two teams will battle it out, with the winning hands receiving a 2019 Hyundai Kona SEL and a $50,000 research grant for their home institution, and the runner-up receiving a $25,000 research grant.
Meet Team Georgetown Lombardi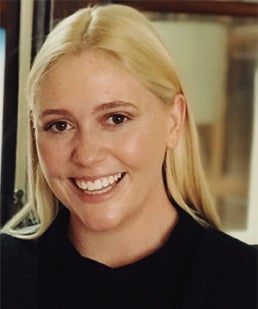 Jennifer Stephens is a tobacco treatment specialist and has been a project coordinator at Georgetown Lombardi for almost two years. Stephens wanted to take part in the competition because she "sees the impact that funded research can have at the population level through my own work at Georgetown's Cancer Prevention and Control Program." Stephens feels strongly about the need for increased funding for pediatric cancer research too.
"Just looking at the statistics is jarring; cancer is the number one cause of death by disease among children, yet only 4 percent of federal government cancer research funding goes to study pediatric cancer."
In terms of the task ahead, Stephens thinks "the hardest part will be staying in the same spot for 50 hours. I am a person that likes to walk around and move throughout the day, so it will definitely be a challenge." But, she says, she is looking forward to sharing her experience on social media.
---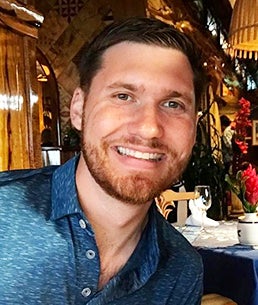 Ryan Dempsey is the contracts, communications, and training officer in the Office of Research Development Services. He has worked at Georgetown for nearly three years.
"I entered (and hope to win) this competition for two reasons. I believe in doing well by doing good, and if I can last 50 hours to help Georgetown advance our research with $50K, then to me it's a no brainer. Also, my wife and I are expecting our first child in June and have had a lot of unexpected expenses with our home the last year. Winning a Hyundai Kona to help our growing family would be an amazing prize!"
Dempsey continued, "There's a lot to be excited about with this contest. For me, the challenge of 'can I do it,' representing Georgetown to spread awareness about such an important cause, and the 1-in-6 chance of winning a new car for my wife and new baby are all what I'm looking forward to."
---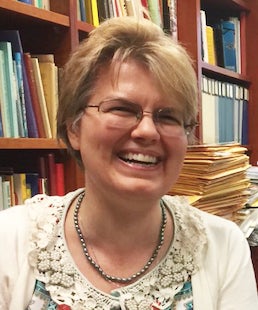 The longest-serving staff member representing Georgetown Lombardi is Karen Howenstein. Howenstein has worked at Georgetown for 15 years and is the project manager looking after grants and contracts in Al Fornace's lab.
Howenstein is delighted to represent her colleagues in this competition. She said, "I believe. I have my hands on hope every day when I go out the door. I believe each of us can make a difference. I believe because I see it in the effort my colleagues put forward, working 24 hours a day. I'm talking about well-known, tenured faculty that still fight. I'm talking about devoted people with advanced skills, or even doctoral degrees, sleeping on the floor when a grant is due to support research to find answers for all of us."
"I'm talking about the results, the findings that Georgetown has had: inroads into tool development.
"Then, then there are the patients that do battle — true battle with such inner strength and bravery — that it puts our daily lives with small complaints to shame. It is real, and it is both powerful and astounding."
Howenstein shared that her biggest challenge will be her creature comforts. "Everyone who knows me, knows that I do not do well without sleep and that without a hot shower and a latte in the morning — there are problems 'holding it together.' I feel like I can move mountains, sometimes, but sleep, showers and lattes make everything come together. I'm not much of a camper, shall we say!
"For mental stamina, I think remembering why I'm there will be helpful. For the physical part, I'll have to practice taking a shower in a sink, I guess."
---
If you are visiting the Washington Auto Show this week be sure to drop by and show your support to Stephens, Dempsey and Howenstein. Team Georgetown Lombardi will be charting their progress on social media throughout their time in the competition. Follow us to keep up with all the action on Twitter (@LombardiCancer) and Facebook (@GeorgetownLombardi).
Visit the Washington Auto Show website for more information about the show.
Our team is mighty, but they can't do this alone! Donate here to support the members of Team Georgetown Lombardi and the fight to end pediatric cancer.