DC Community Out in Strength to Support Capital Breast Care Center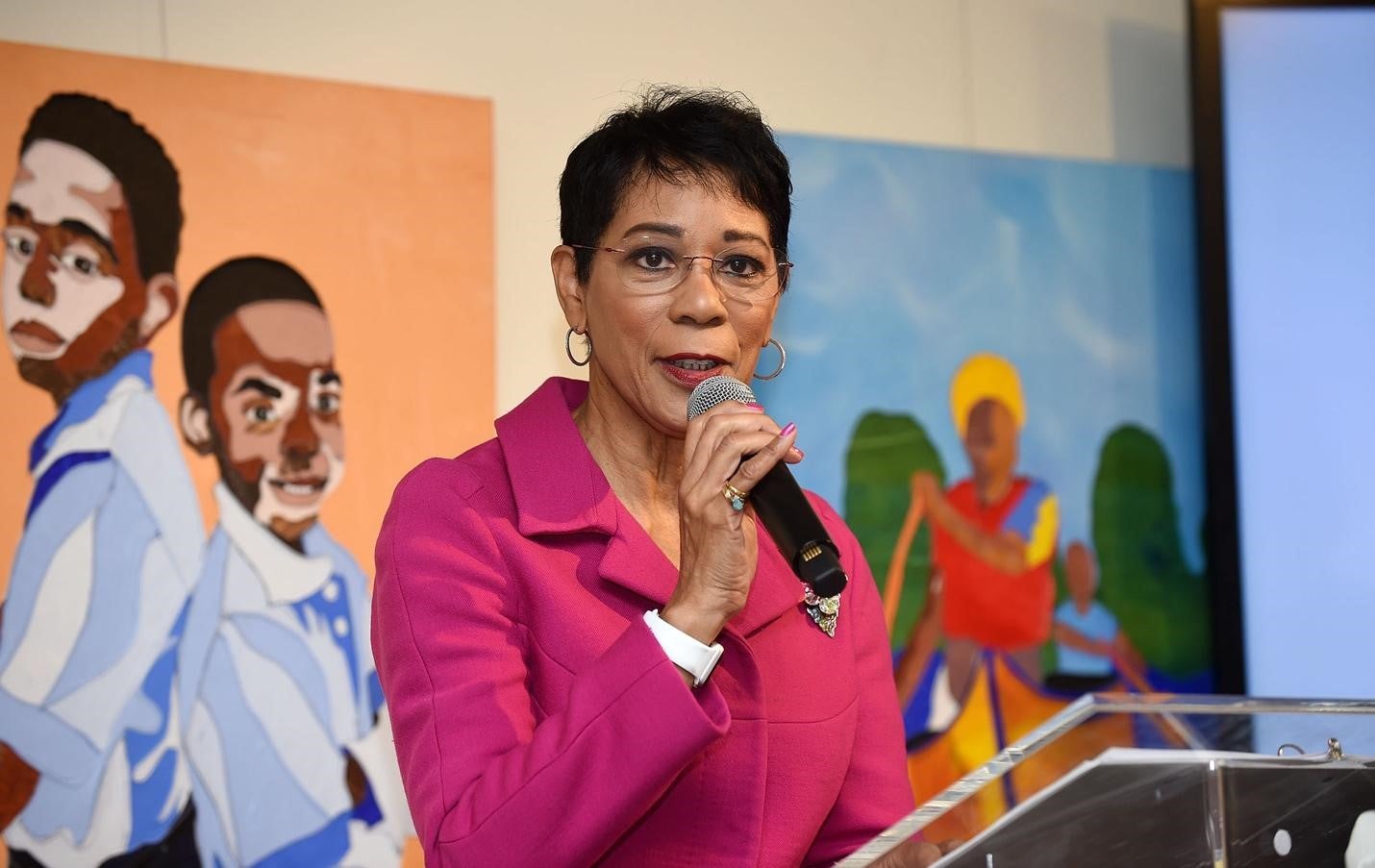 Posted in Lombardi Stories | Tagged breast cancer, cancer, Gift of Life Breakfast, Ralph Lauren Center for Cancer Prevention
(October 25, 2019) — More than 100 local community advocates and patients gathered October 25 for the 12th Annual Gift of Life Breakfast benefiting Georgetown Lombardi Comprehensive Cancer Center's Capital Breast Care Center (CBCC).
CBCC works towards breaking down barriers to care to ensure women receive the quality support and knowledge needed to successfully navigate the health care system. CBCC's mission is to provide community outreach and patient navigation services for cancer prevention and early detection, utilizing evidence-based health and wellness education practices, to underserved women in the Washington, DC, metropolitan area.
"The Georgetown Lombardi Community Advisory Council is a group of dedicated individuals that advocate for and represent the wards of the District, with a particular focus on those areas east of the river," said Andrea Roane, breast health advocate and journalist, on the council's behalf. "We know that the Capital Breast Care Center is only as strong as the community that supports our work."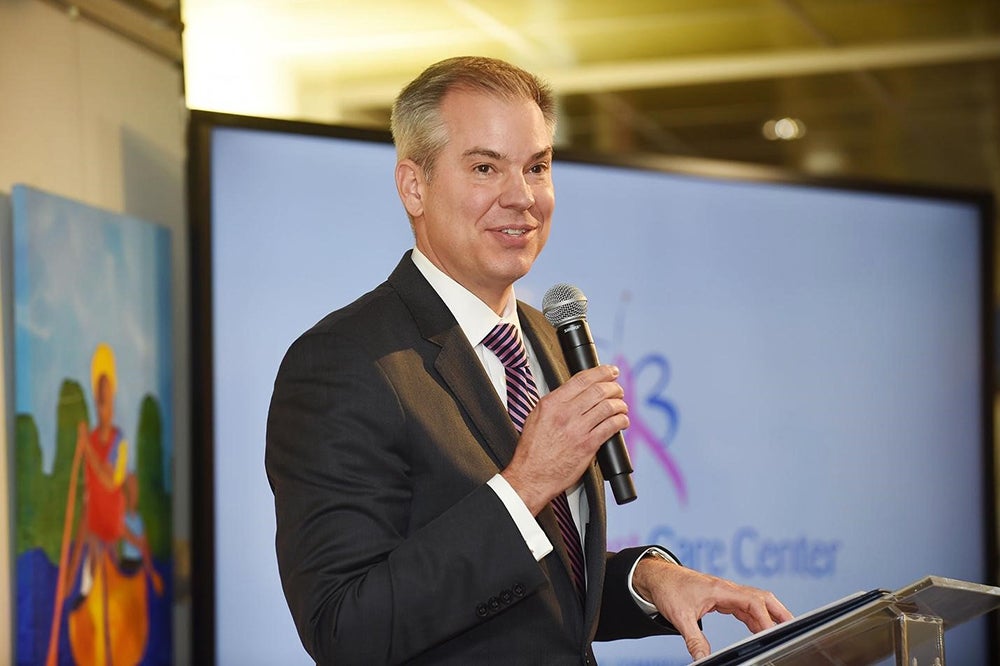 "As many of you know, Washington, DC, has some of the highest mortality rates in the nation for breast, prostate and colorectal cancers," said Michael Sachtleben, president of MedStar Georgetown University Hospital and senior vice president of MedStar Health. "We also see high rates of preventable cancer risk factors, such as obesity, physical activity and smoking. These concerns, coupled with much lower screening rates for certain cancers contribute to our particularly high rate of cancer disparities here in DC.
"The elimination of disparities in health outcomes is one of the most important health equity and social justice issues of our time," Sachtleben added. "The work of CBCC allows us to leverage our area's cancer resources with the aim to better understand how to more effectively employ prevention and early detection strategies, and deliver cancer care when needed."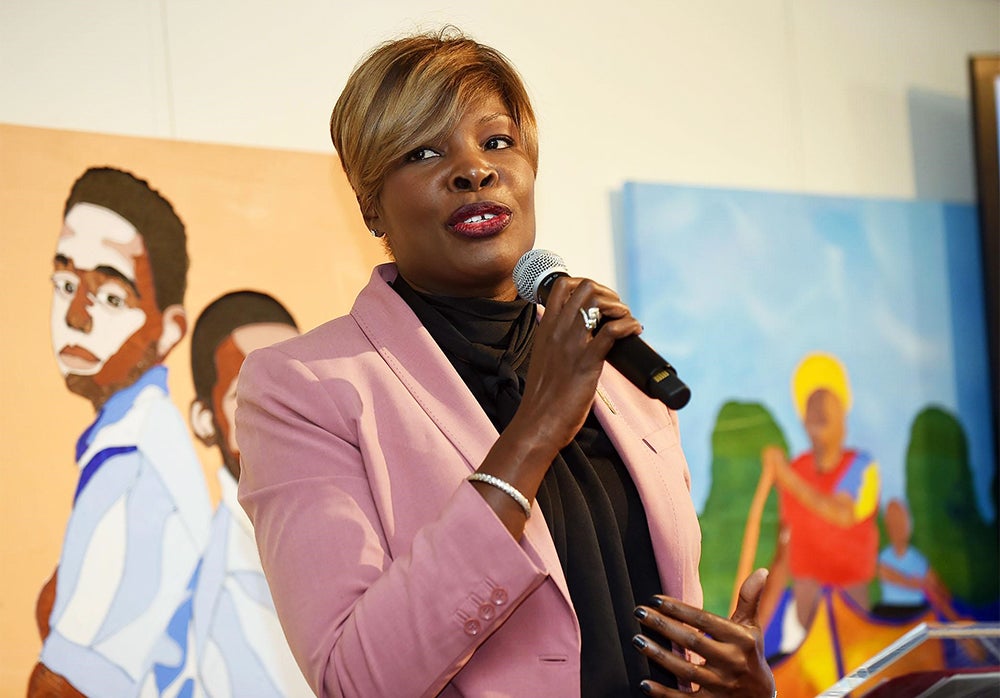 More than 245,000 women get breast cancer every year in the U.S., and more than 40,000 die each year from the disease, LaQuandra Nesbitt, MD, director of the District of Columbia Department of Health, told attendees at the breakfast. Black and white women get breast cancer at the same rate, but black women die from breast cancer at a rate that's about 40% higher. In DC, Ward 7 has the highest rate of breast cancer, while Ward 5 has the highest mortality rate.
"I want to take time to honor and salute all of our breast cancer survivors and their caregivers in this room today," Nesbitt said. "A lot of the time I'm known as a data geek and I believe that data is truly important, but the human element of the work that we do can never be replaced. Understanding how people are impacted and how the individuals around them are impacted is truly important so I want to make sure that we honor people who take the time to tell their stories and encourage you all to continue to do so."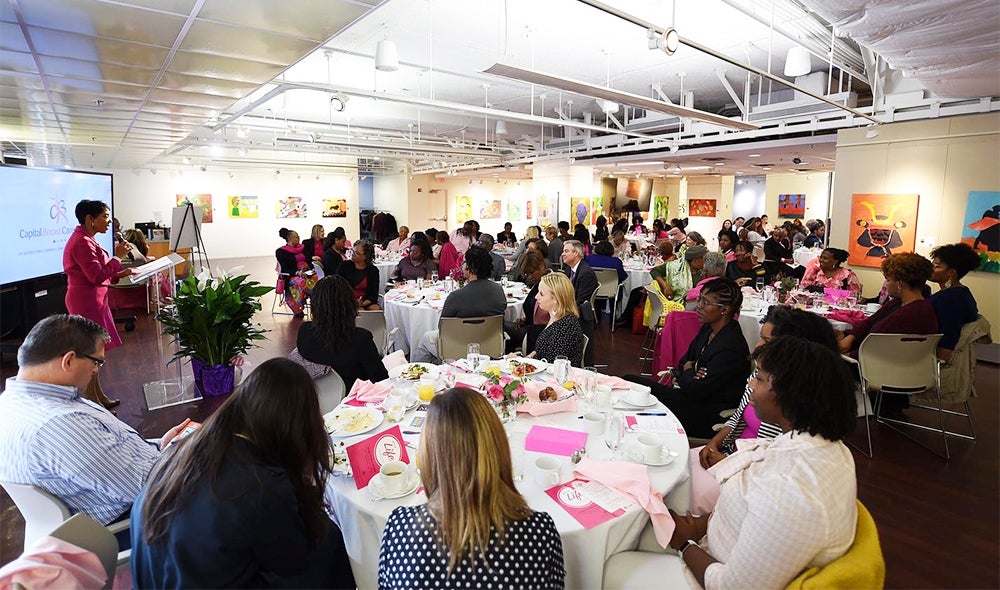 Lucile Adams-Campbell, PhD, associate director for minority health and health disparities research and senior associate dean for community outreach and engagement, spoke of the recent expansion of mission and services offered at CBCC thanks to support from a few longtime partners — namely, The Walking Warriors and the DC Newswomens Organization
"You have all heard the expression 'Go big or go home!'" she said. "Well, CBCC started as a community-based mammography screening site, then morphed into a breast cancer patient navigator program, and now CBCC is evolving into a comprehensive cancer prevention, control, community outreach and clinical trials navigation system."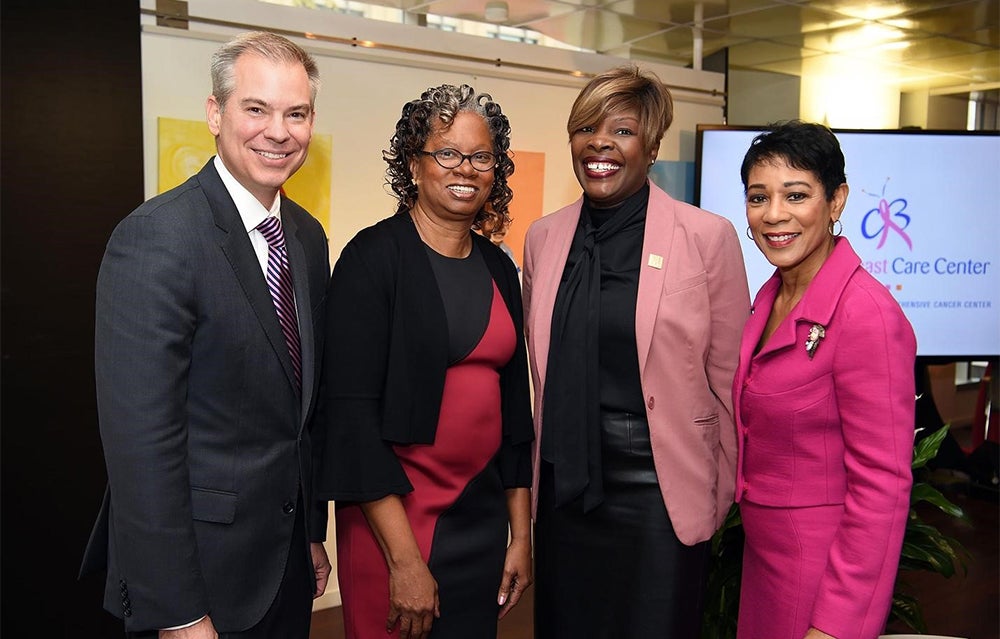 Adams-Campbell also spoke about the importance of cancer screening. "There are several cancer prevention screenings that need to be utilized to save lives," she said. "Pap test, colorectal cancer screening, lung cancer screening and HPV testing need to be addressed and incorporated into the communities we serve.
"Towards that end, we at CBCC have already begun to expand our efforts," Adams-Campbell added. "Among women who have undergone mammography screening, we have collaborated with primary care at MedStar Washington Hospital Center to offer kits for women who have never undergone colonoscopies. Don't forget that colorectal cancer is the most preventable and treatable cancer! Yet colorectal screening is woefully underutilized."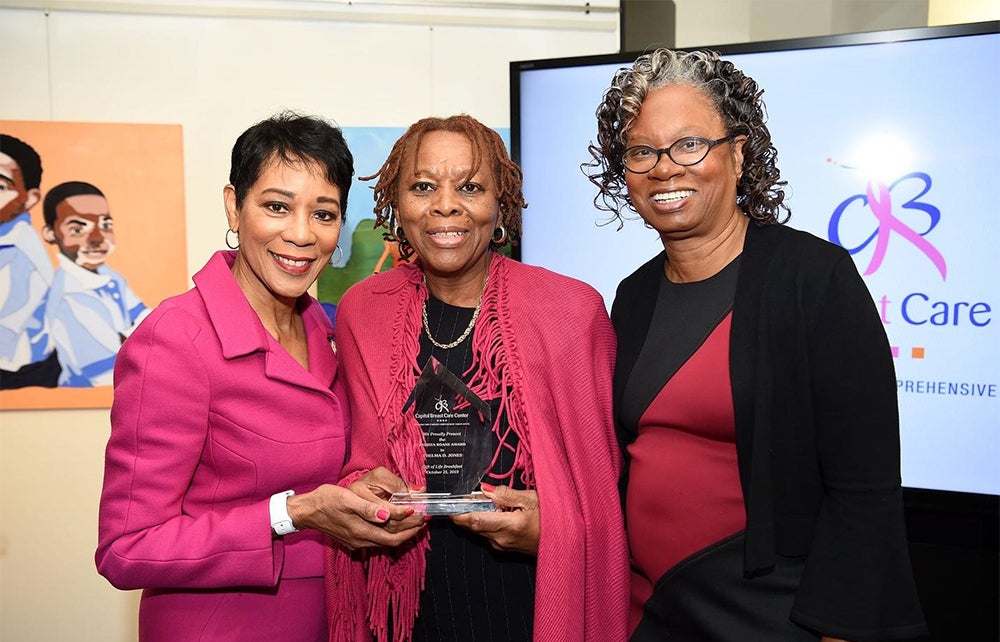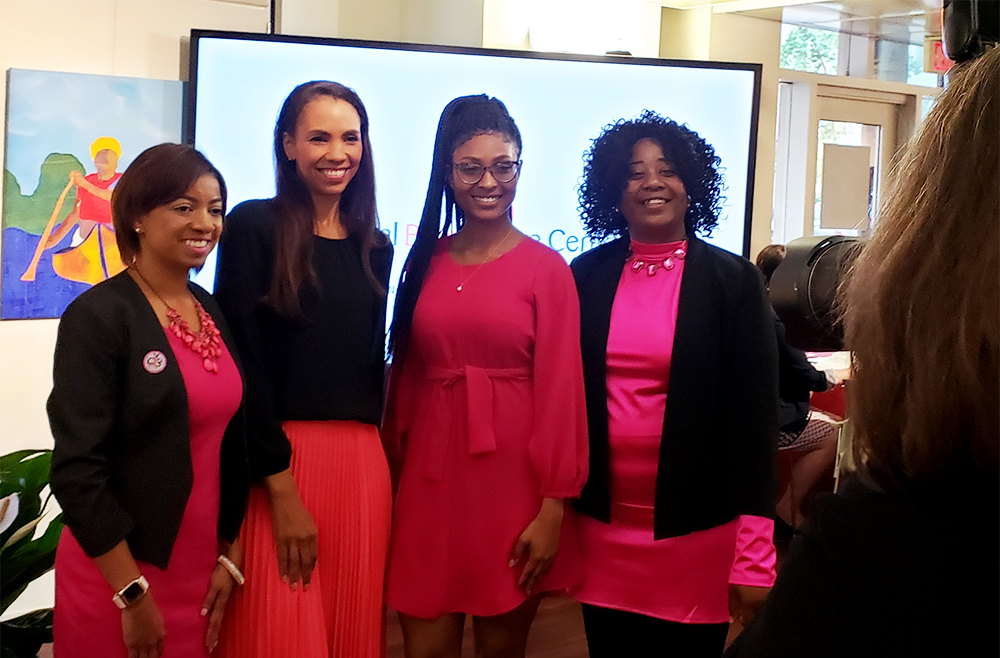 "Undoubtedly the success of our efforts are attributed to the CBCC and Office of Minority Health and Health Disparities Research faculty and staff," Adams-Campbell said. "So I would like to thank them. To quote Martin Luther King, 'I have a dream.' CBCC is so much more than where it started but we still have so much to do for the sake of the communities in need."