Atkins Inducted as Academy of Immuno-Oncology Fellow
Posted in Lombardi Stories | Tagged cancer, faculty honors, immunotherapy, SITC
(November 4, 2023) — The Society for Immunotherapy of Cancer (SITC) has inducted Georgetown Lombardi Deputy Director Michael B. Atkins, MD, as a Fellow of the Academy of Immuno-Oncology (FAIO). The 2023 class was inducted November 3 at the SITC's 38th Annual Meeting in San Diego.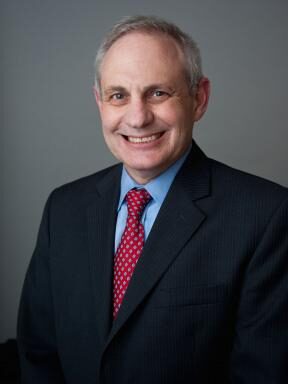 The Academy of Immuno-Oncology was established by SITC to honor individuals who have launched the field of cancer immunotherapy into the breakthrough cancer treatment it is today, "bringing together the brightest minds in the field in order to inspire the next generation of immuno-oncologists."
Atkins was one of six fellows inducted in 2023.
"He was honored for his innumerable contributions in translating immunology into immunotherapy advances, starting with the development of high-dose IL-2 therapy in the 1980s, continuing to the present day, where he has led the charge to identify the proper way to combine immunotherapy with signaling inhibitors in advanced melanoma," said Louis M. Weiner, MD.
Atkins is the William M. Scholl Professor and vice chair of the Department of Oncology and treats patients at MedStar Georgetown University Hospital. He also was honored by SITC last year with its 2022 Lifetime Achievement Award.
Atkins leads the Lombardi Immunotherapy Initiative and Institutional Pilot Grants programs. His current research focuses on immunotherapy for melanoma and renal cell carcinoma and biomarkers for response and toxicity. He has published over 500 original research and review articles and five books and has lectured extensively on these topics.
He is past president of the Society for Immunotherapy of Cancer and past member of the ASCO Nominating Committee and NIH Recombinant DNA Advisory Committee. He is currently co-chair of the Melanoma Research Foundation Scientific Advisory Council and was recently recognized by his peers and OncLive as a Giant in Cancer Care in the area of melanoma.
"It is exciting to honor this slate of incredible individuals who have all made immeasurable contributions to the field of cancer immunotherapy and to patients affected by cancer," said SITC President Leisha A. Emens, MD, PhD.