Adams-Campbell, Internationally Renowned Cancer Epidemiologist, Named a 2018 Washingtonian of the Year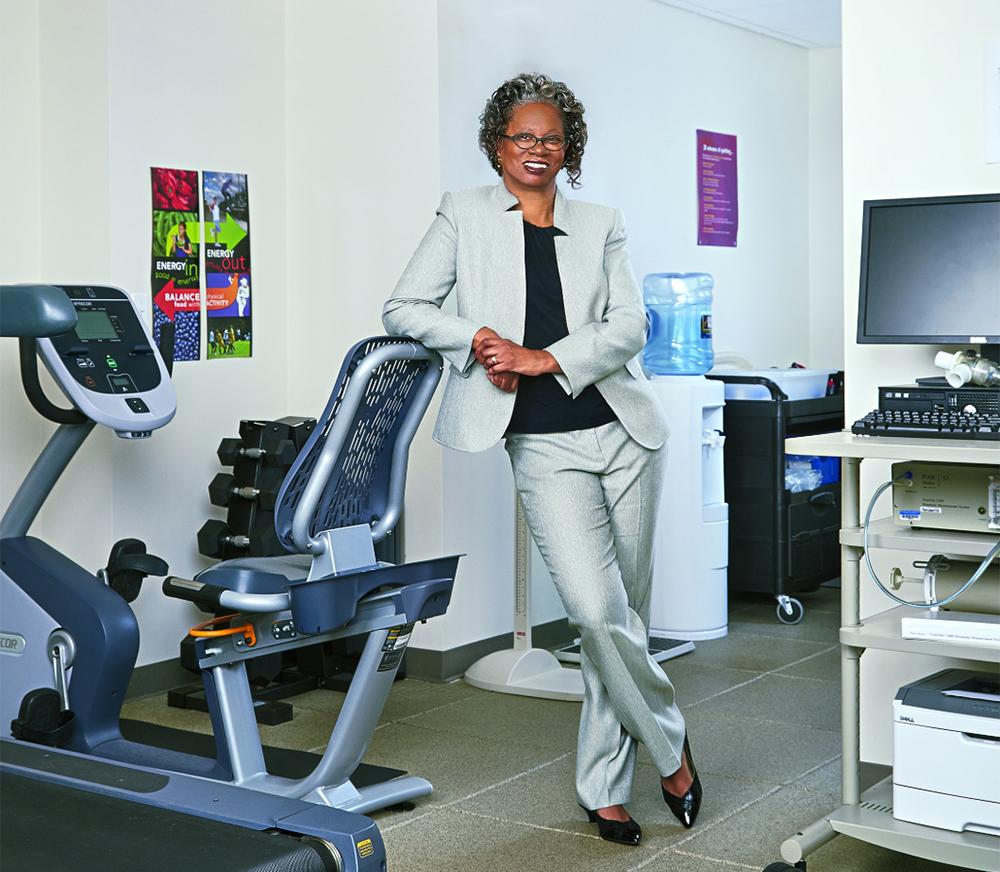 Posted in Lombardi Stories | Tagged health disparities
(December 19, 2018) — Lucile Adams-Campbell, PhD, professor of oncology and associate director for minority health and health disparities research at Georgetown Lombardi Comprehensive Cancer Center, was named a 2018 Washingtonian of the Year by Washingtonian magazine.
The annual honor is bestowed on individuals who contribute to the city's health, welfare, community service and cultural richness, and who have generally made significant, measurable contributions to making Washington, D.C., a great place to live.
"We are looking for people who make a unique contribution to our community and make this a better place. Dr. Adams-Campbell has focused on a critical need: health disparities affecting minorities," wrote Leslie Milk, a Washingtonian magazine lifestyle editor who organizes the annual Washingtonians of the Year list.
A Moral Calling and Societal Imperative
The District of Columbia has one of the highest cancer mortality rates in the U.S., and African-Americans are at the greatest risk. As a native and longtime resident of D.C. and the first African-American woman in the country to earn a doctorate in epidemiology, Adams-Campbell believes that is unacceptable. Through Georgetown Lombardi's Office of Minority Health (OMH) and Capital Breast Care Center (CBCC), she has addressed gaps in cancer prevention, diagnosis and treatment among minority populations.
The greatest health disparities exist east of the Anacostia River in southeast Washington, D.C., where African Americans make up approximately 90 percent of the population. Led by Adams-Campbell, the OMH and CBCC offices in southeast D.C. are staffed by experts in cancer epidemiology, health communications, exercise physiology and nutrition, as well as nurse practitioners and community health educators. Together, they work to promote evidence-based nutrition and physical activity interventions to reduce the impact of health disparities.
Part of the OMH, the CBCC has provided over 16,000 women throughout the Washington, D.C., area with cancer screenings since 2004. The CBCC also provides culturally sensitive patient navigation and health education, empowering minority women — who have often been grossly underrepresented in research studies — to make more informed decisions about their health.
Selfless Accomplishments, Esteemed Positions
Adams-Campbell also serves as the associate dean of community health and outreach for Georgetown University Medical Center and the program director of the master's in epidemiology program at Georgetown University. She was elected to the National Academy of Medicine and the Institute of Medicine's National Cancer Policy Forum, where she promotes in-depth discussions and action plans around cancer prevention and treatment.
In 2015, the American Association for Cancer Research (AACR) awarded Adams-Campbell the Minorities in Cancer Research Jane Cooke Wright Lectureship. She is also the current chair of AACR's Women in Cancer Research Council.
As a member of the Board of Scientific Counselors for the National Human Genome Research Institute (NHGRI), Adams-Campbell systematically reviews NHGRI's intramural program and advises the NHGRI scientific director.
For her outstanding contributions to the fields of public health and health sciences, Adams-Campbell has received gold medallions from both her alma maters, Drexel University, where she received her bachelor's and master's degrees, and the University of Pittsburgh, where she completed her doctoral degree.
"It has been an honor and privilege to work on behalf of D.C. residents through a leading institution and with dedicated colleagues who truly embody our commitment to justice. As long as health disparities continue to impact populations in this city, we have more work to do," Adams-Campbell said.
Seren Snow
GUMC Communications