Molecular Oncology Program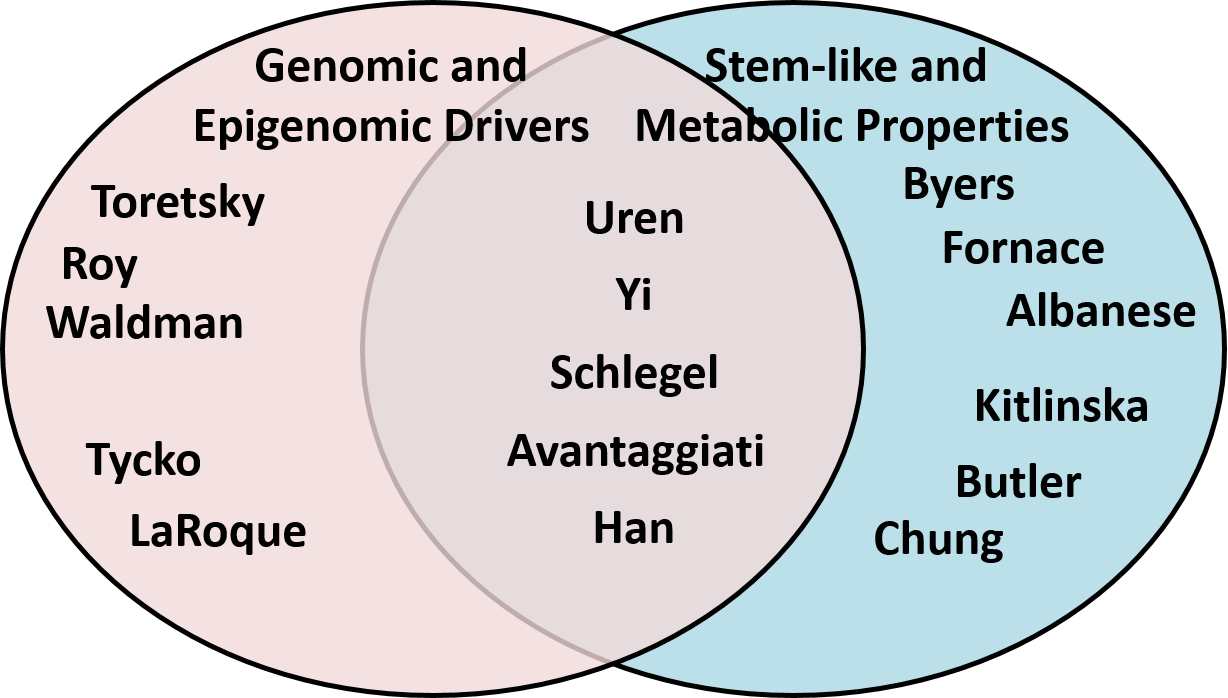 Program Leaders
Jeffrey Toretsky, MD
Benjamin Tycko, MD, PhD
Program Overview
The Molecular Oncology (MO) Program at Georgetown Lombardi Comprehensive Cancer Center brings together investigators whose mission is to identify and validate molecular pathways critical to the initiation, progression, maintenance and metastases of cancer.
MO specifically investigates those aspects of cancer that clearly differentiate cancer from non-cancer cells. The goal is to validate targets, identify the most critical pathways and create novel probes that will lead to a transition for clinical trials with either established or novel agents.
Key accomplishments in this program include the discovery of a novel small molecule that targets an oncogenic fusion protein, the finding of STAG2 as a regulator of chromosomal integrity that is deleted in many cancers, and a novel method to chemically reprogram cancer cells.
The program has 22 full members and 22 associate members. MO has assembled an outstanding group of investigators who approach the most fundamental aspects of biology, but do so through the lens of cancer models.
The Molecular Oncology Program has two specific aims:
Aim 1: Define and exploit unique genomic and epigenomic events that initiate and sustain cancer growth
Aim 2: Determine the biological mechanisms that underlie stem cell-like phenotypes, altered metabolism and metastatic spread of cancer cells
Full Members
Associate Members