Betty Lou Ourisman Breast Health Center
Washington's Leader in Comprehensive Breast Health Services
Lucy Maria De La Cruz, MD, Director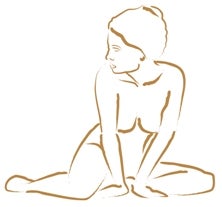 202-444-3315
The expertise and range of services offered at this comprehensive facility are unrivaled in the Washington, DC, area. Dedicated in the fall of 1998, the Betty Lou Ourisman Breast Health Center at MedStar Georgetown University Hospital is a one-of-a-kind clinic designed to provide the most professional breast health care possible by coordinating services across specialties to maximize efficiency and produce optimal outcomes.
Interdisciplinary breast professionals, working within steps of each other, offer seamless, confident, accurate and efficient management of breast care. In one visit, you may be seen by a doctor or a nurse practitioner who specializes exclusively in breast health, by a radiologist who dedicates their practice to interpreting only mammograms, or by a surgeon who exclusively practices breast surgery. You may have a consultation with a risk assessment group, led by one of the world's leading experts in breast cancer risk assessment.
The FDA granted the Ourisman Center's mammography program a "no citation" rating, attained by less than 5% of programs.